Frances Morency Photography
Barn Wedding Ceremony with Caledon Photographer
Caledon Wedding on Private Property with Ceremony in Barn and Reception in Tent.
This beautiful wedding day in September was elaborately decorated amongst a carved out corn field. The tent was erected right in the centre of the field with a long laneway decorated with lots of flowers and colour.
View the full day BLOG POST
The ceremony was held in a barn simply decorated with a mason jar chandelier and guests sat in white chairs.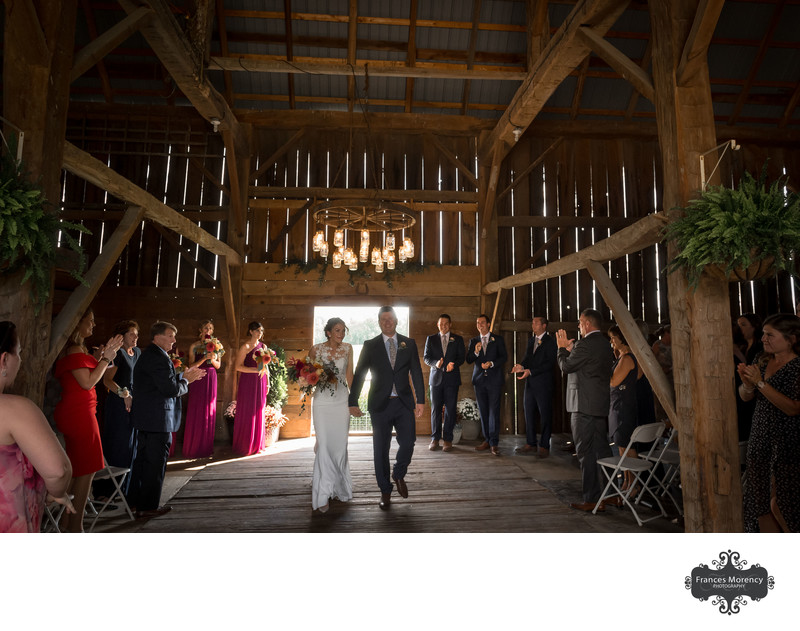 The bride arrived in carriage driven by her team of horse and dad at the reins.
She arrived at the barn in style while the groom wept at the alter.
After the ceremony, the bride and groom got back into the carriage and drove the team of horses down the long laneway and back around the house to the pond at the back of this private property.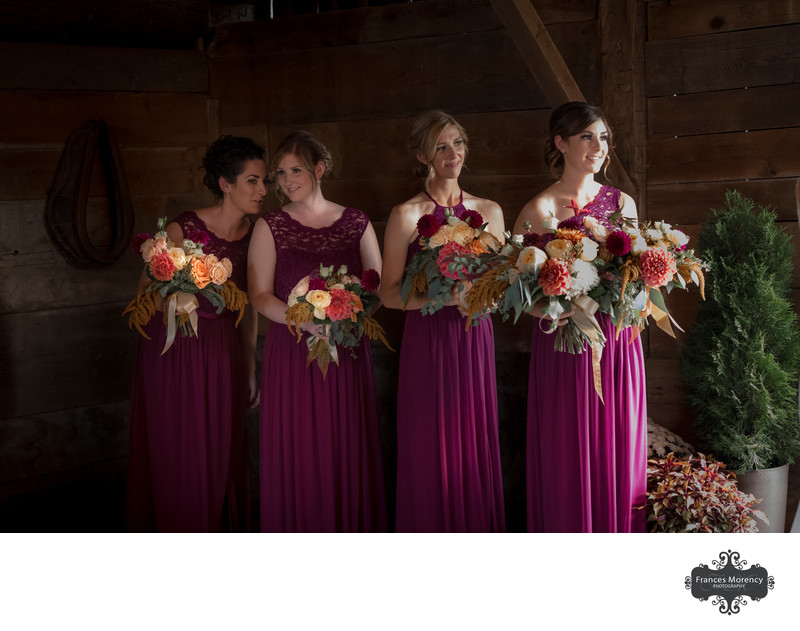 After photos of the family and bridal party, I spent 20 minutes with my couple as we walked back towards the party to join their cocktail hour which they were very excited to enjoy.
The reception began during golden hour with the bridal party dancing their way into the tent and then greeted the bride and groom to enjoy the evening.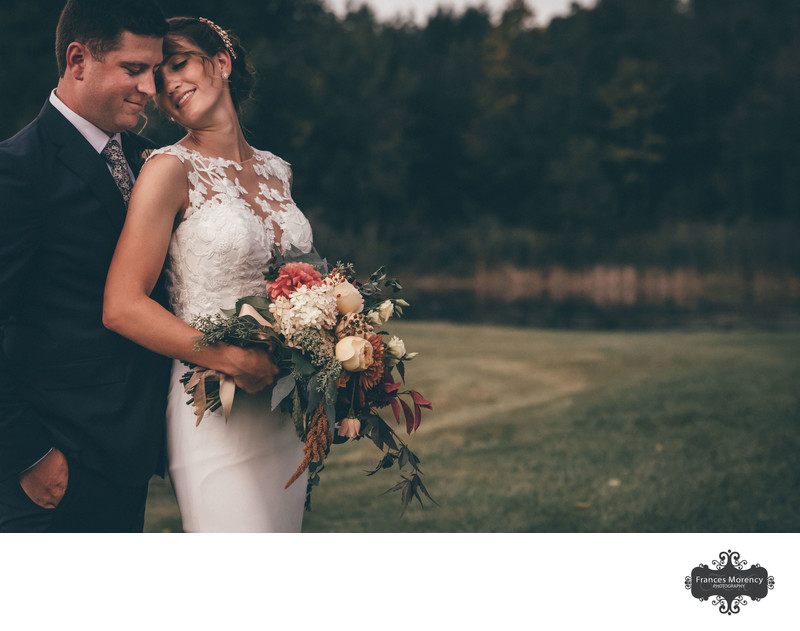 Location: Caledon, Ontario.

Keywords: barn (27), Caledon (54), ceremony (75).

1/200; f/5.6; ISO 1600; 24.0 mm.

Meaford Wedding & Portrait Photographer Frances Morency * 108 Gordon Crescent * Meaford, Ontario * N4L 0A9 * (416) 526 2005 Copyright Frances Morency Photography 2019