Are you having a big greek wedding?  The Crystal Banquet Hall was the ideal location for this wedding.  Everyone was taken care of incredibly well I might ad.  The food was unbelievable on this Thanksgiving weekend with Chateaux Briande and Lobster Tails for everyone.  The decor was beautifully classic, elegant, simple and gorgeous with the gold details and those crystal chandeliers.  The staff was very pleasant, efficient and professional.  It was my pleasure to be a vendor at this wedding and capturing the day for this couple in a journalistic style starting with preparations.
I arrived at the bride's family home while she was getting the final touches of her makeup done and met the entire family.  I then began to photograph all her details and accessories before she got dressed and took a look around the home to find the best locations for portraits.  Once the bride got into her gown, I documented her sisters and mom help her with the final touches and attach the veil.
My second shooter was downstairs with the boys and photographing them getting ready while I was upstairs.  Once the boys left for the Evergreen Brickworks which is where the first look was taking place, I guided my bride to the first location at the bottom of the stairs for a portrait.  The home had a grande chandelier in the hallway that was perfect for photographs.
I left shortly after to get to the Evergreen Brickworks before her and went to meet up with my groom who was waiting at lookout point at the top of the hill.  This is where the first look is happening and a few portraits before we headed back down the hill to meet up with family for family formals before the ceremony.
The ceremony was downtown Toronto at the beautiful St. George's Greek Orthodox Church then we were off to the Crystal Grand Banquet for a night of partying.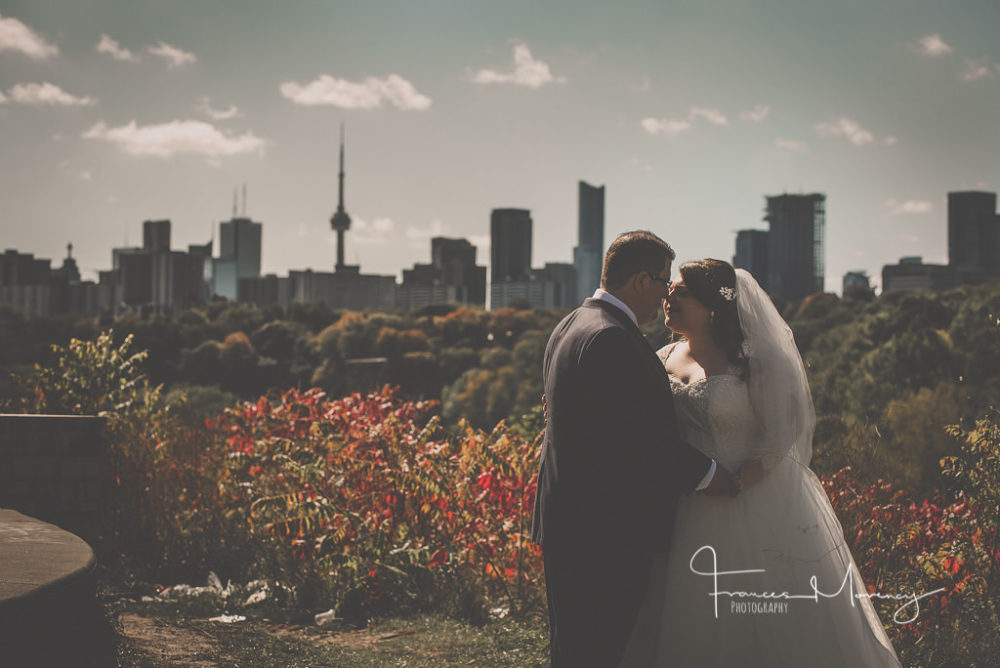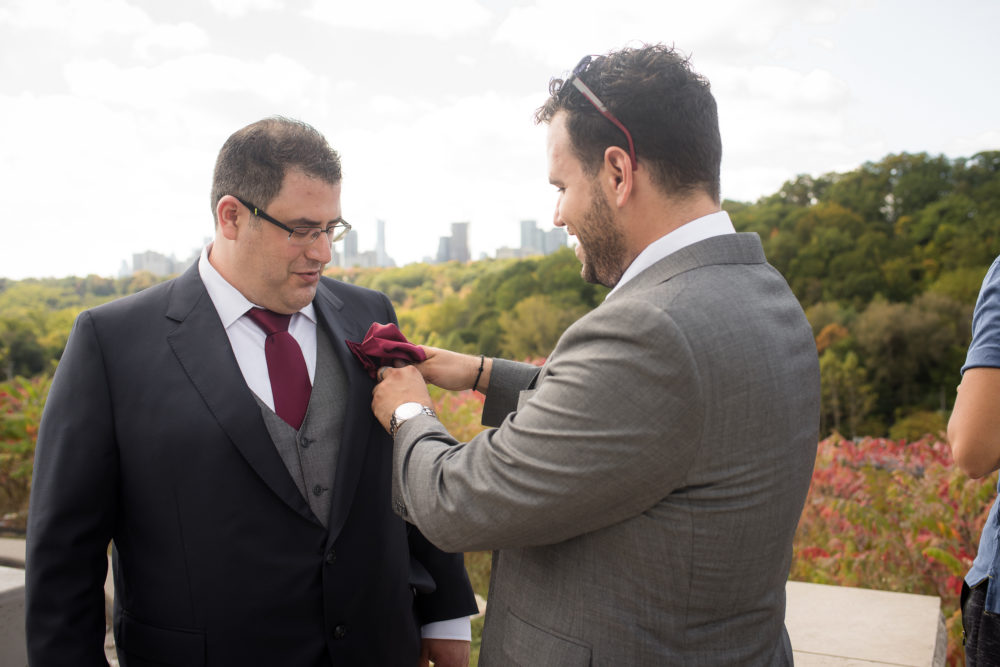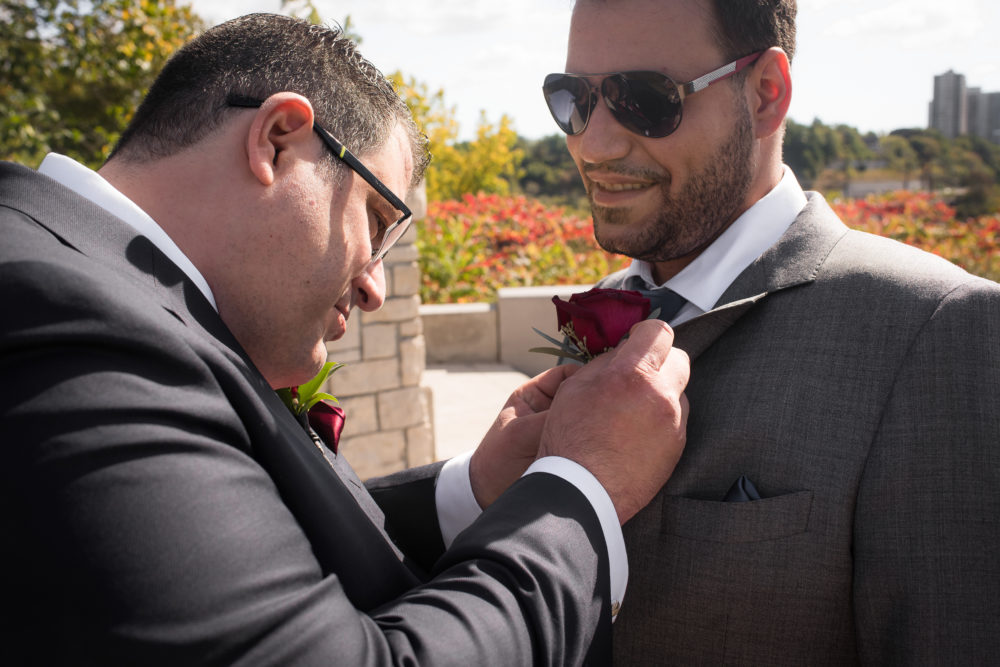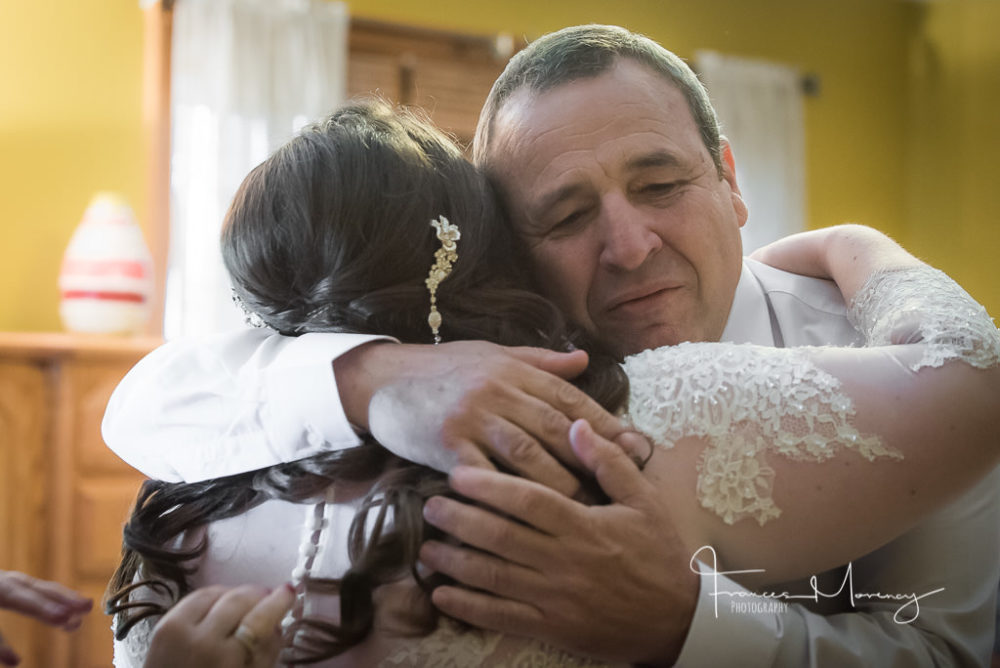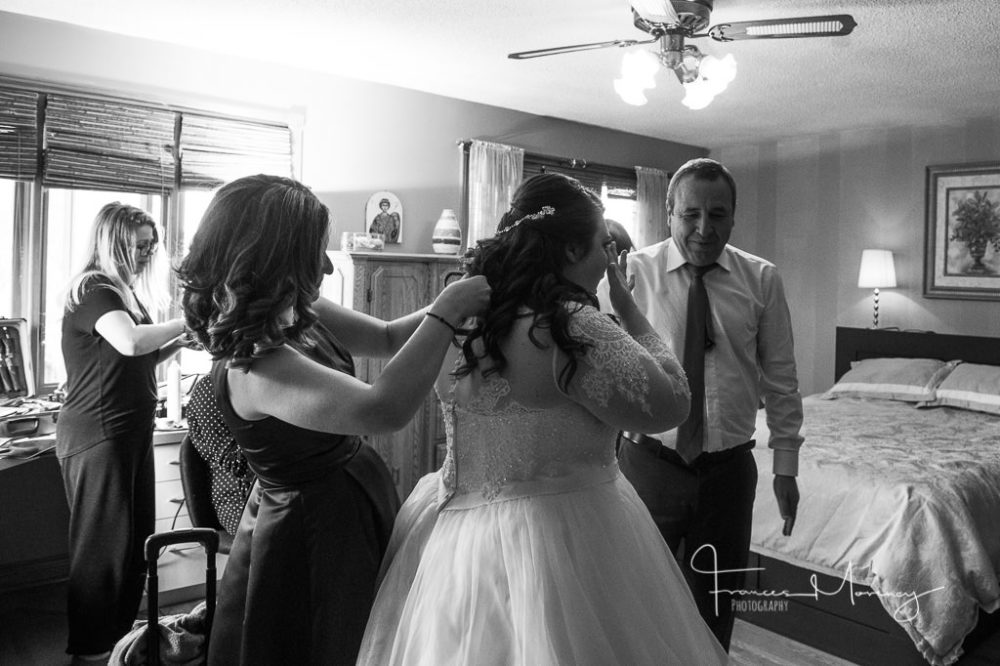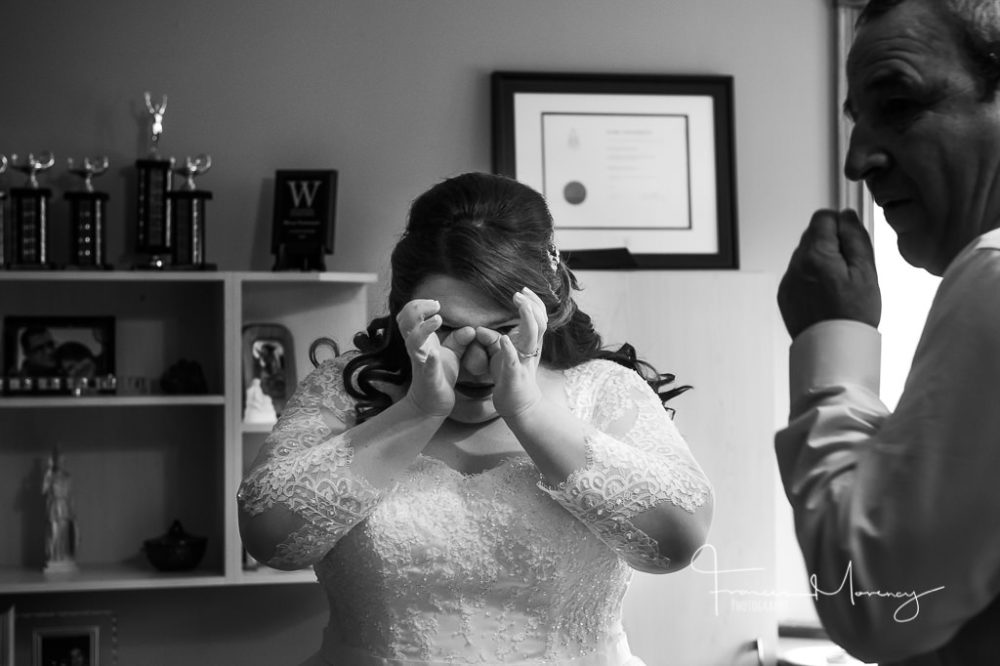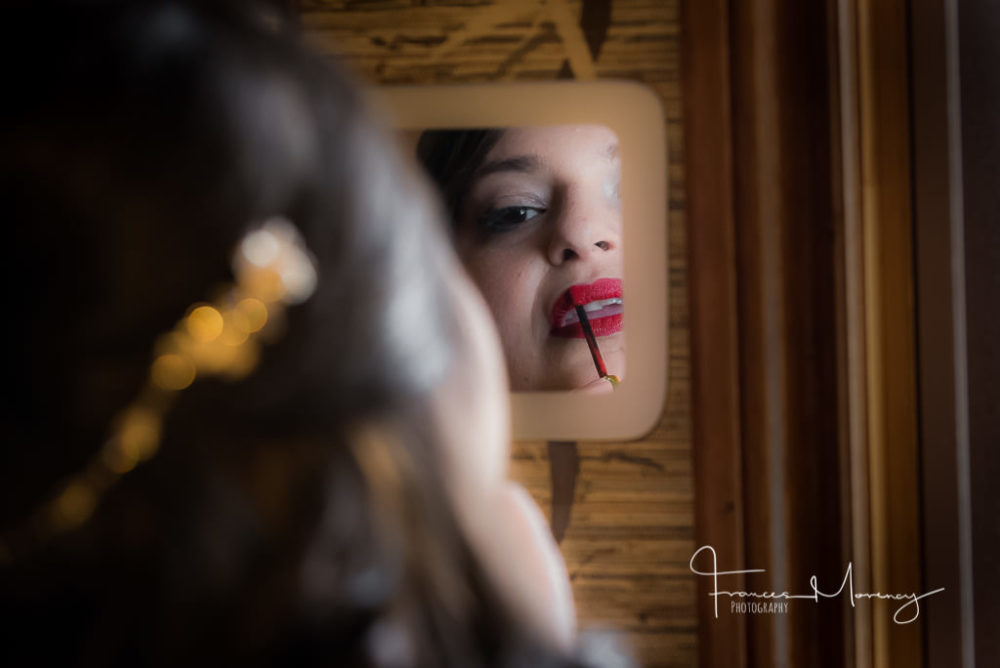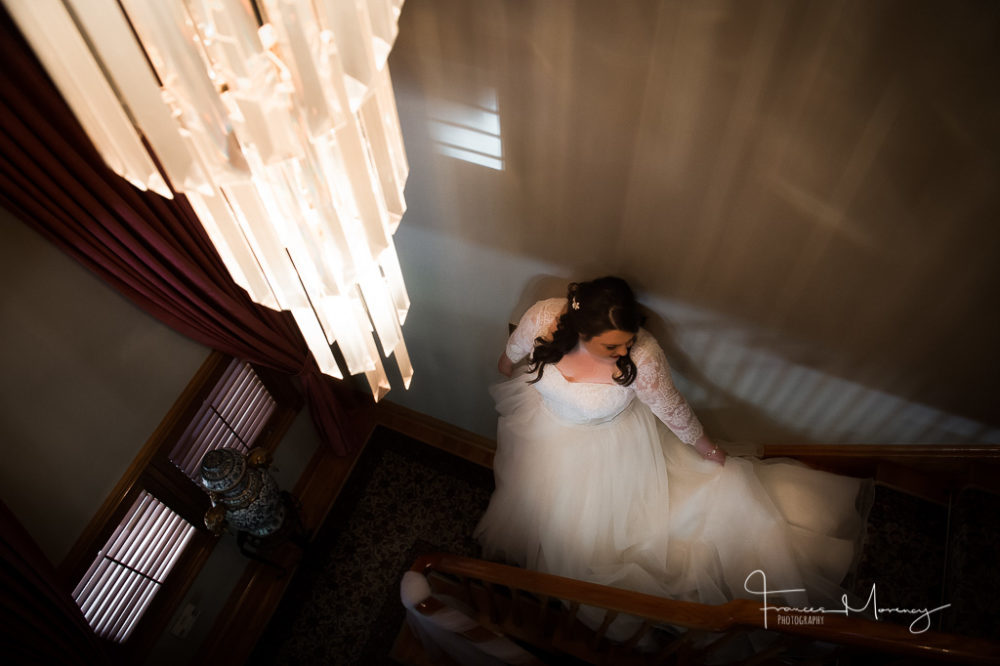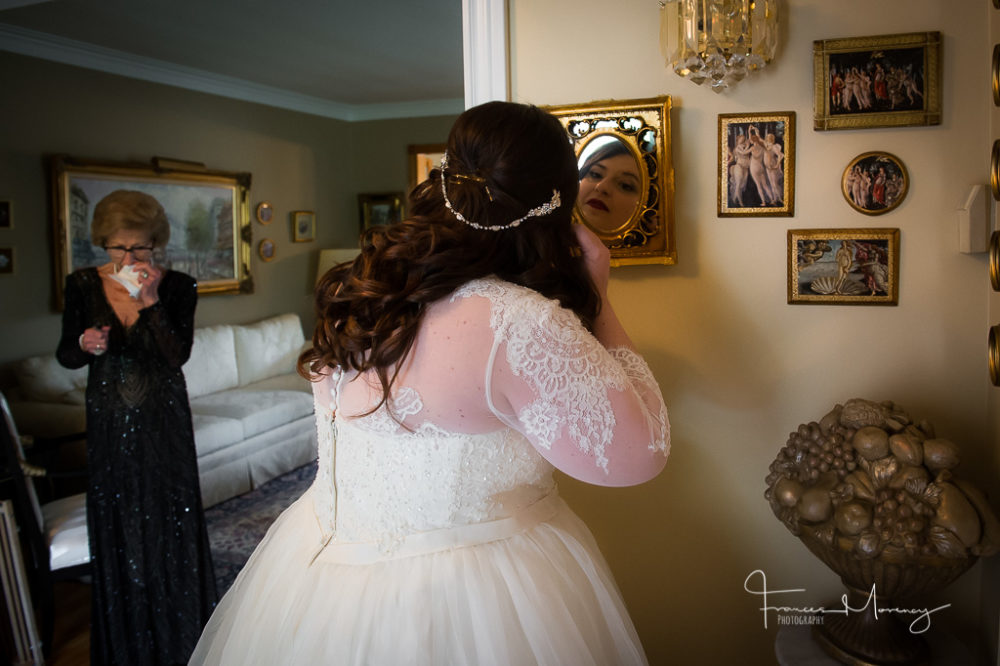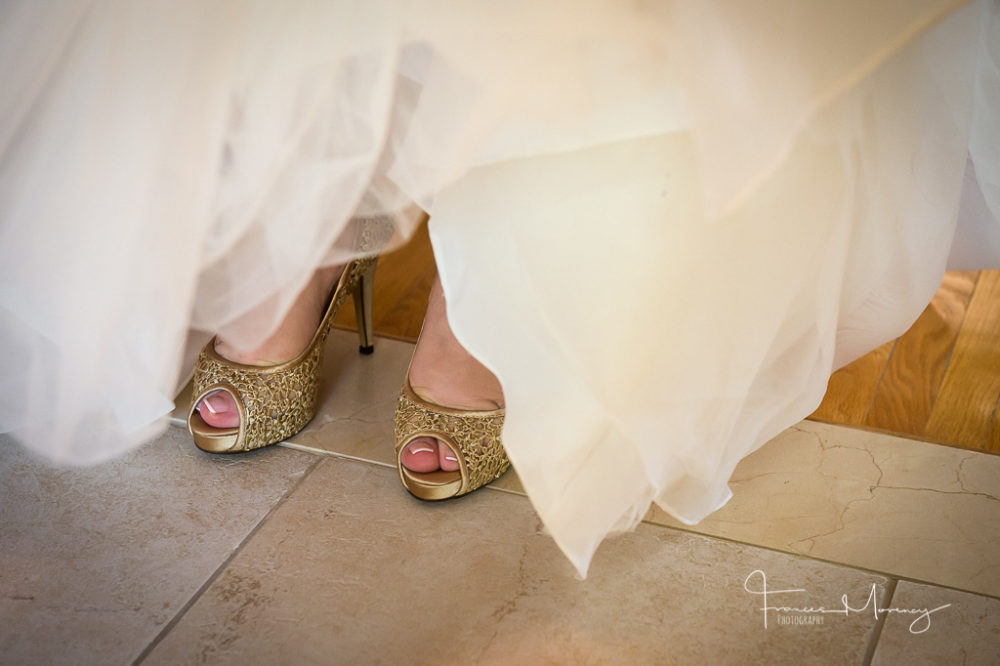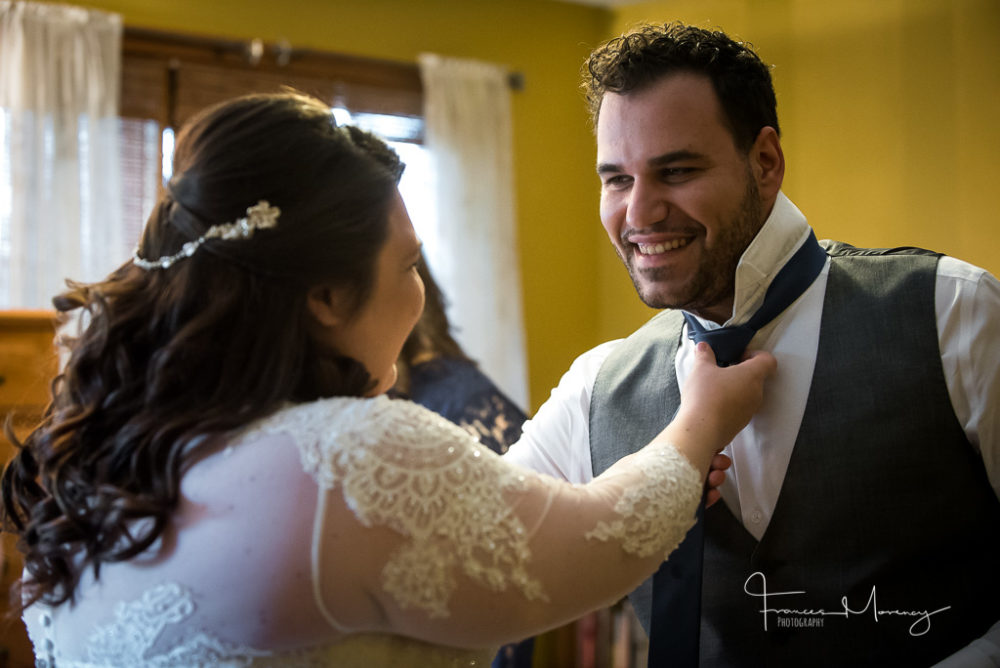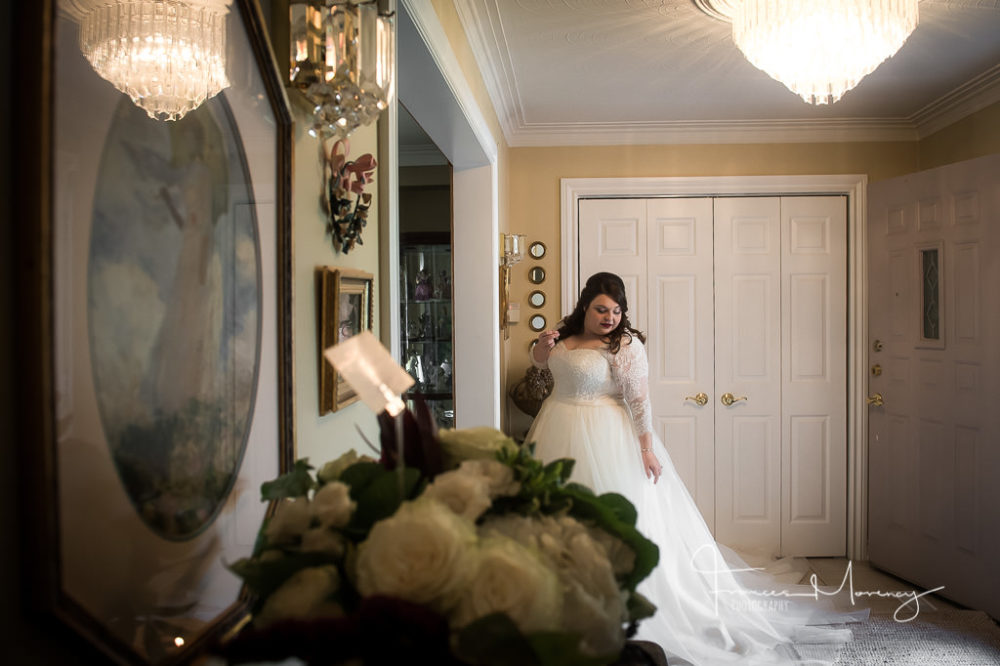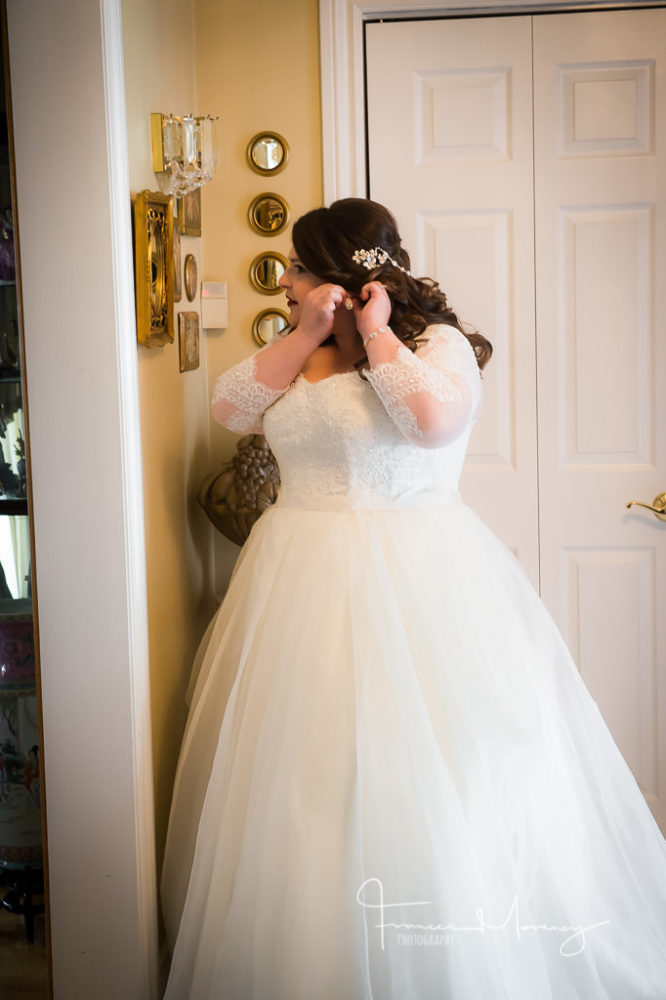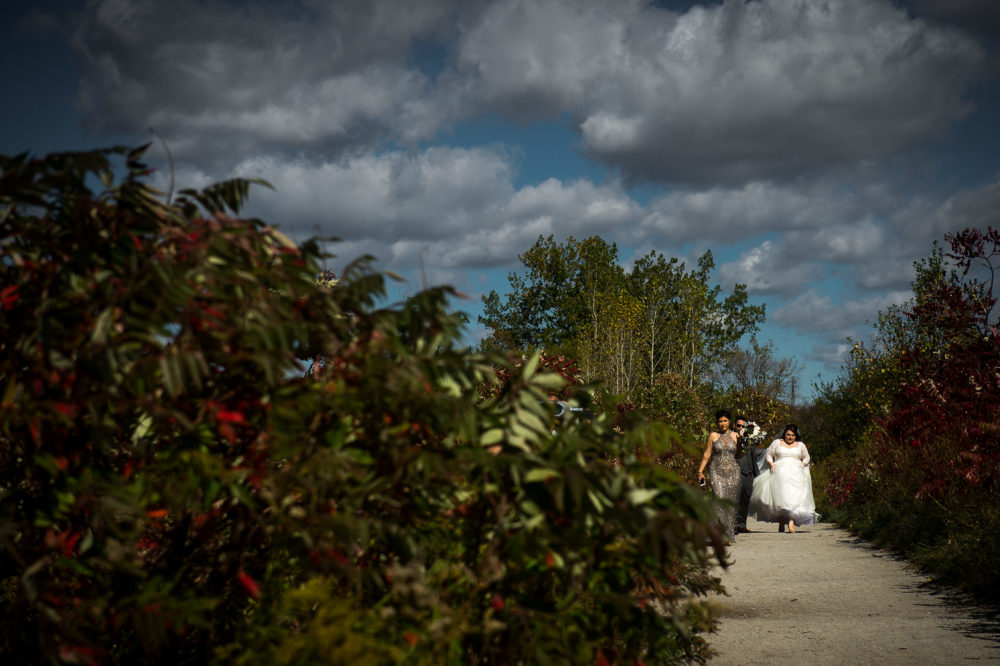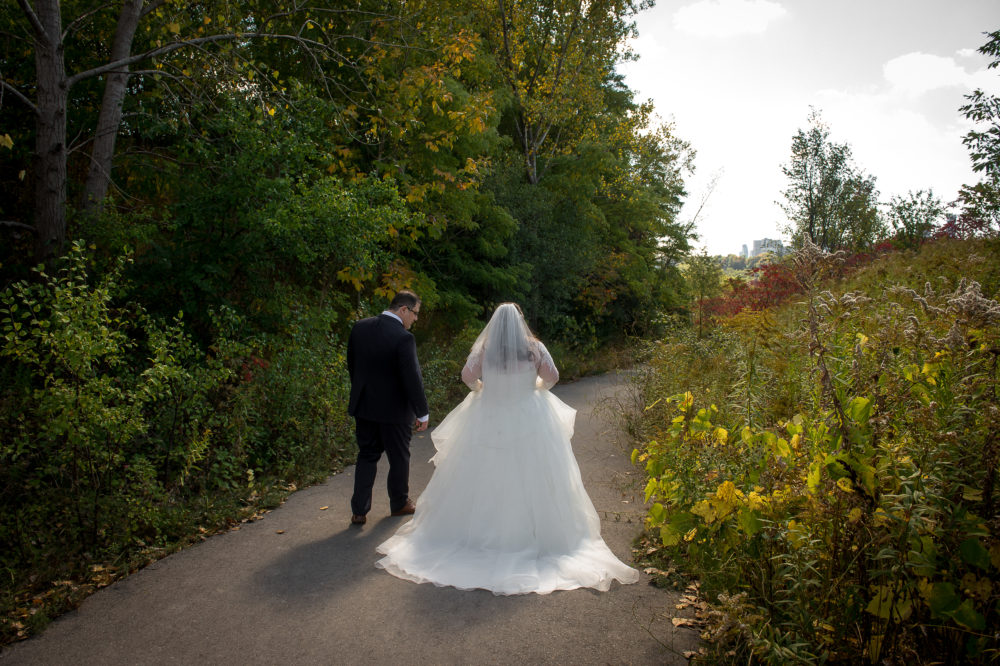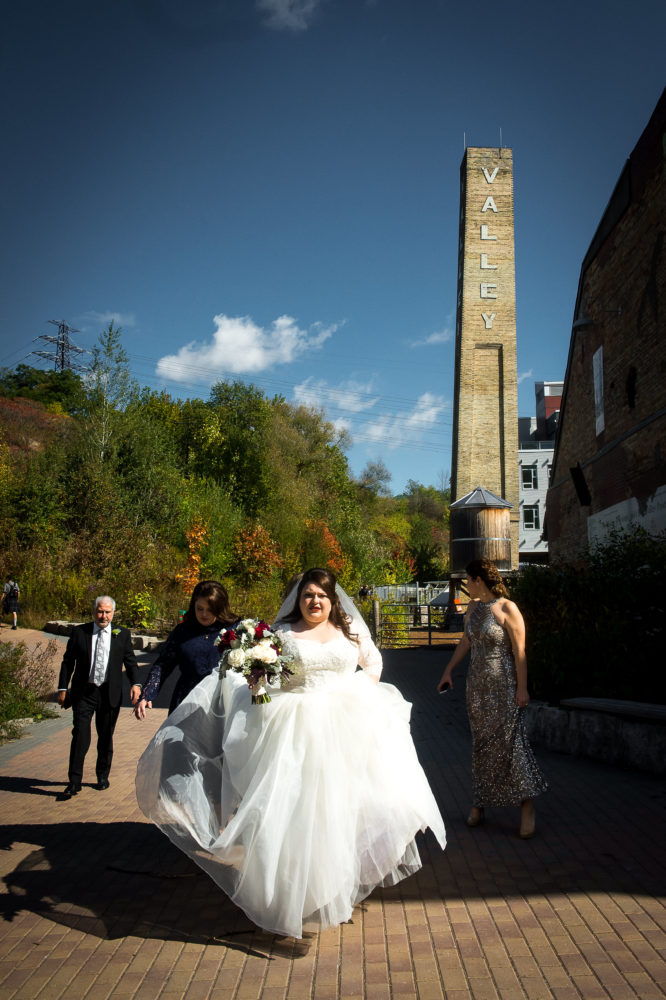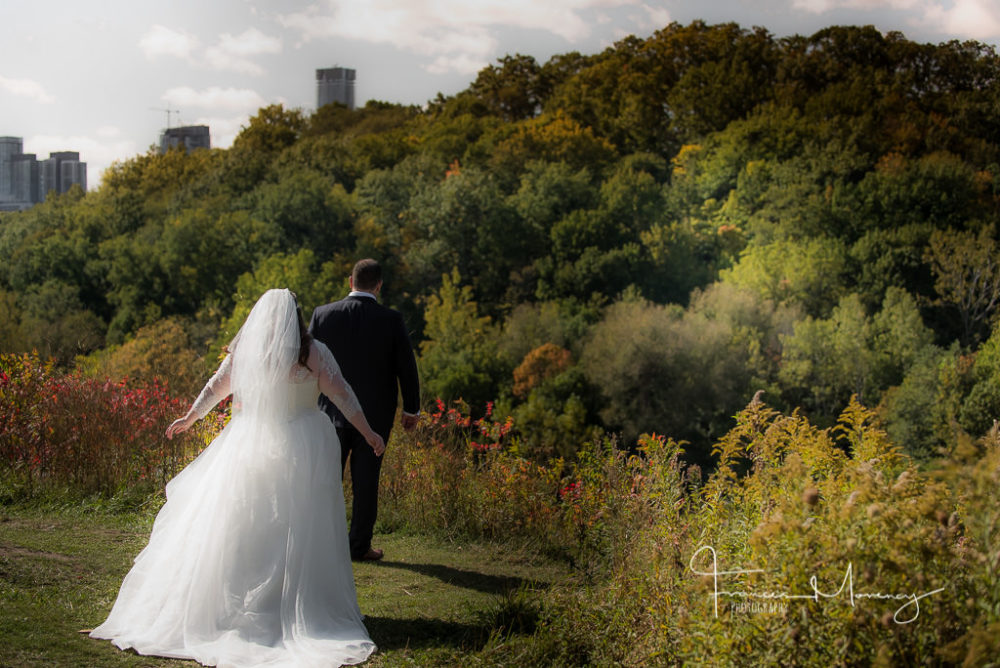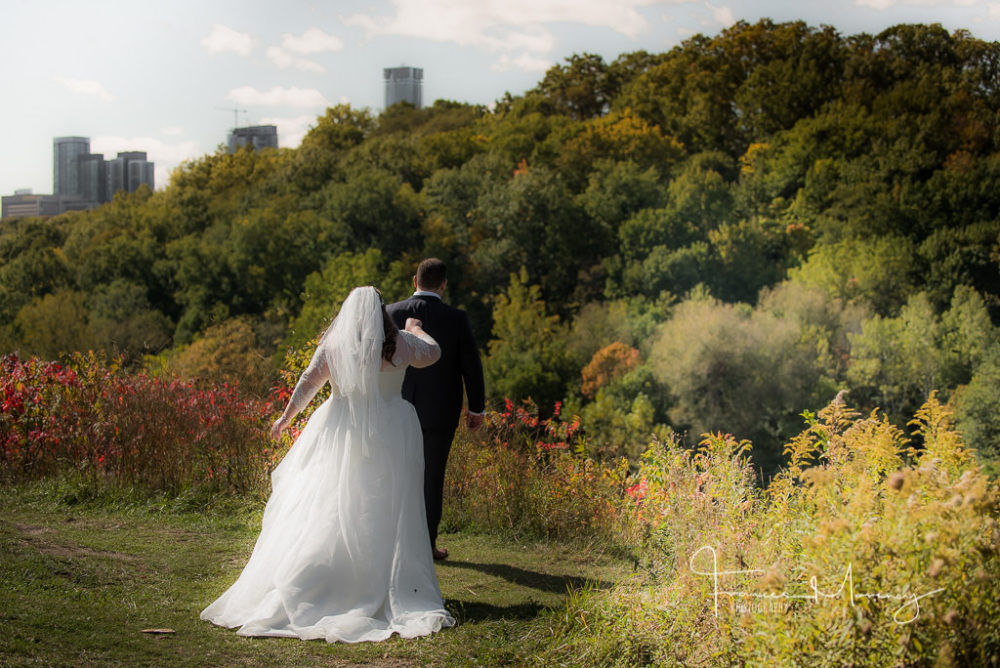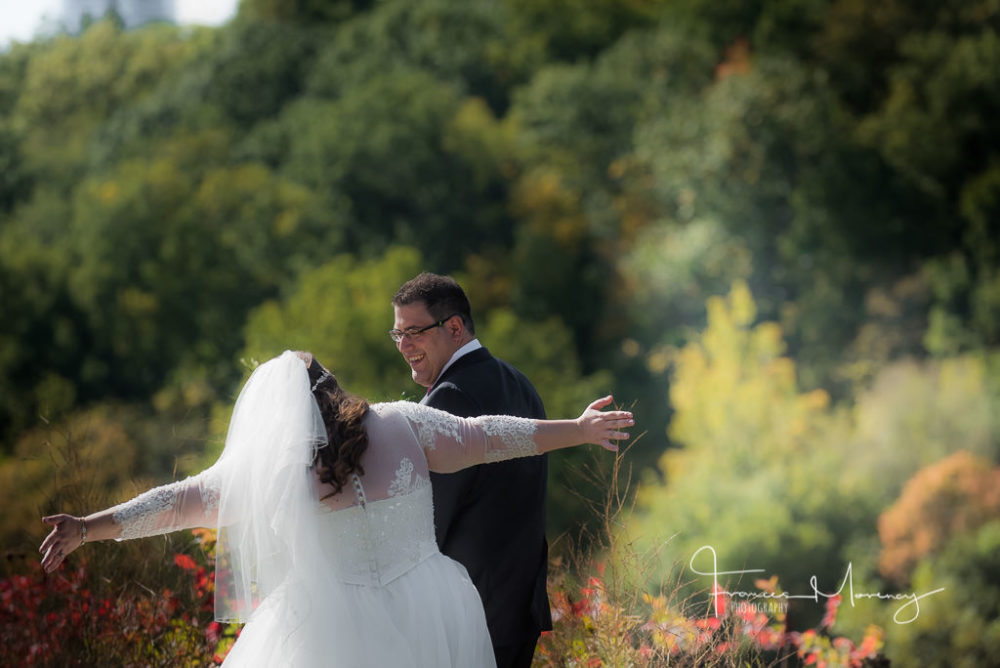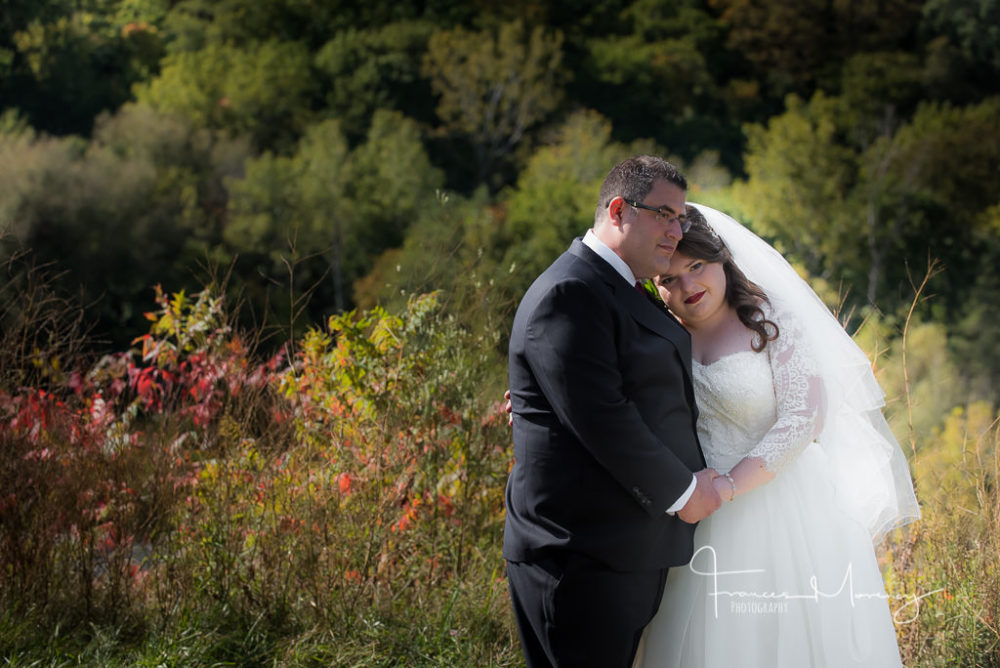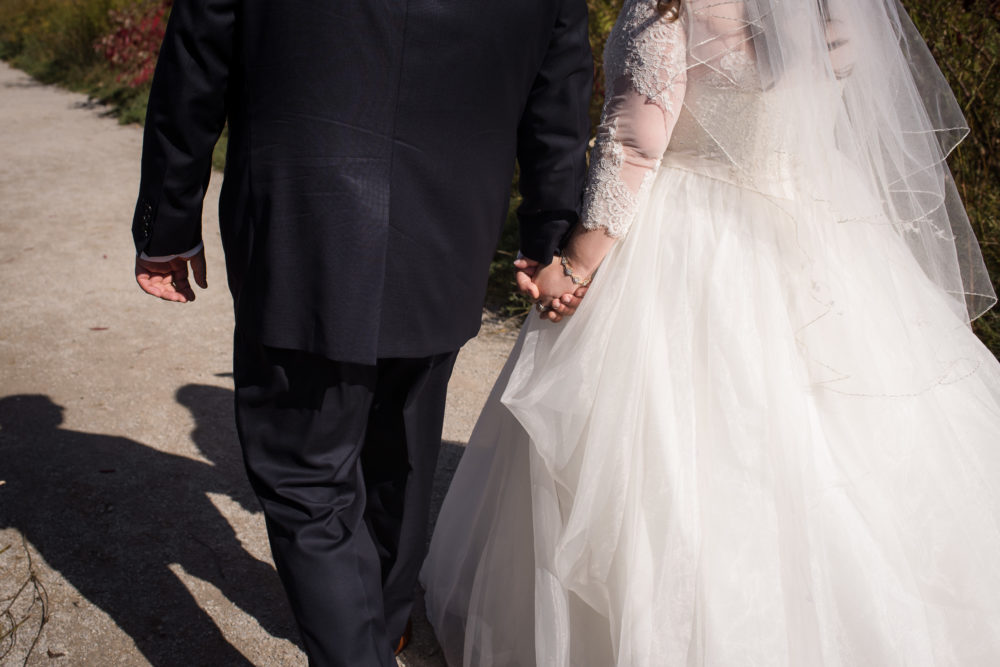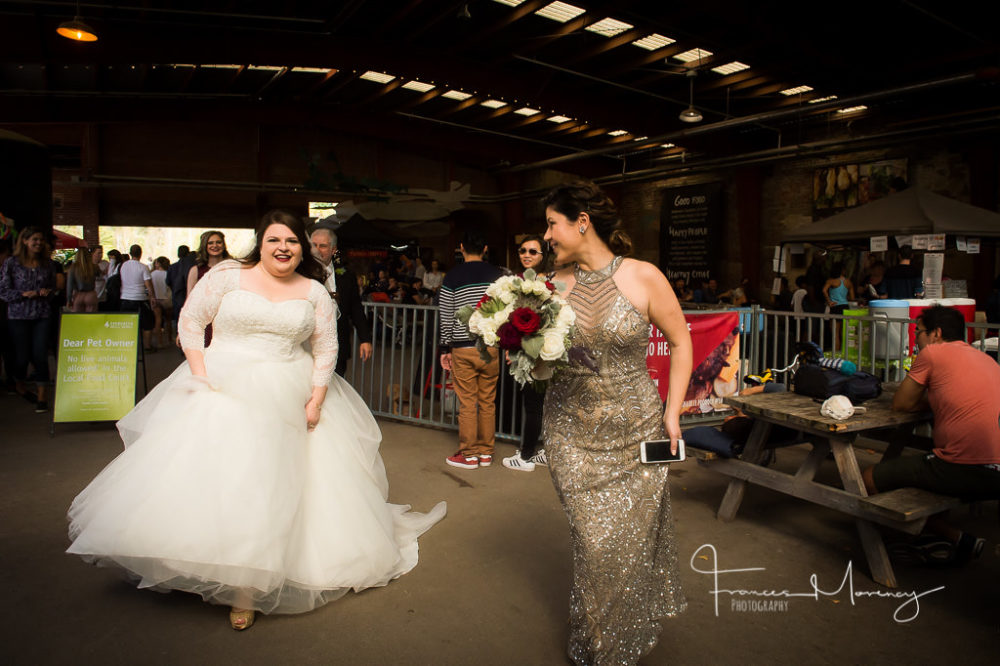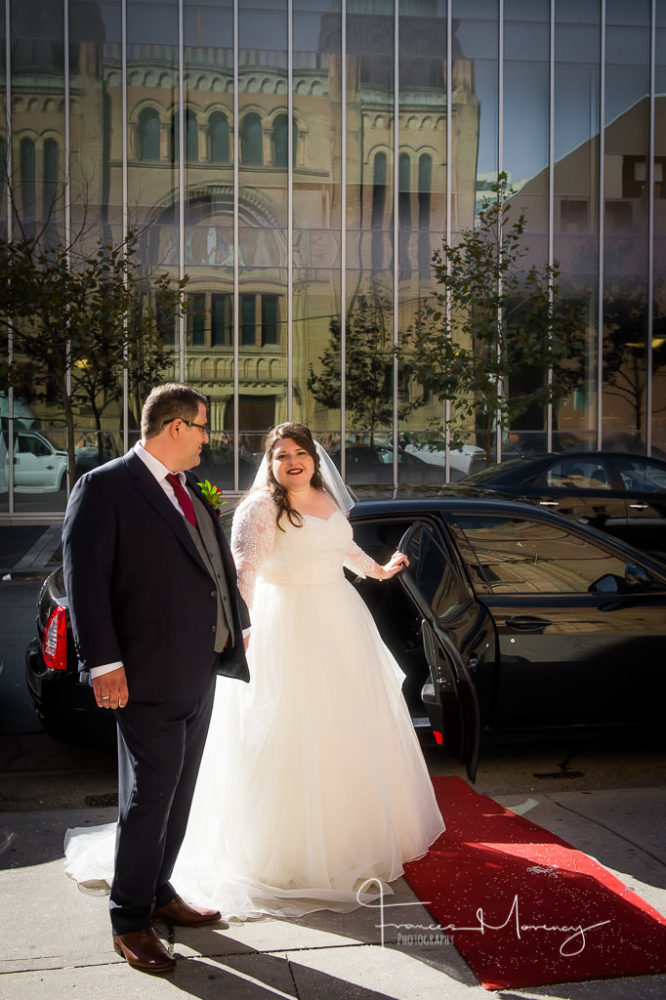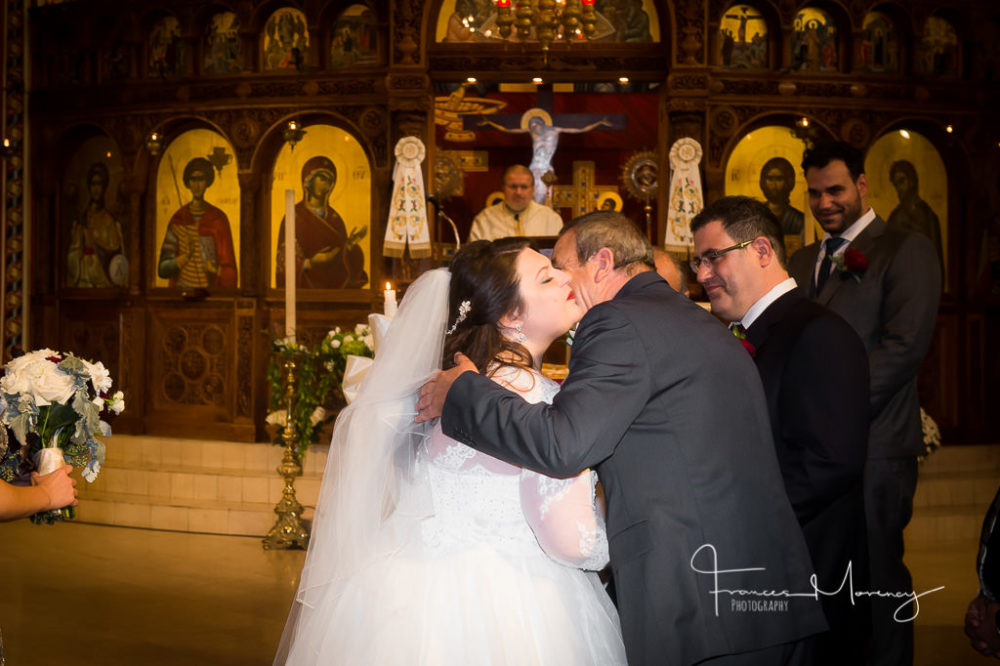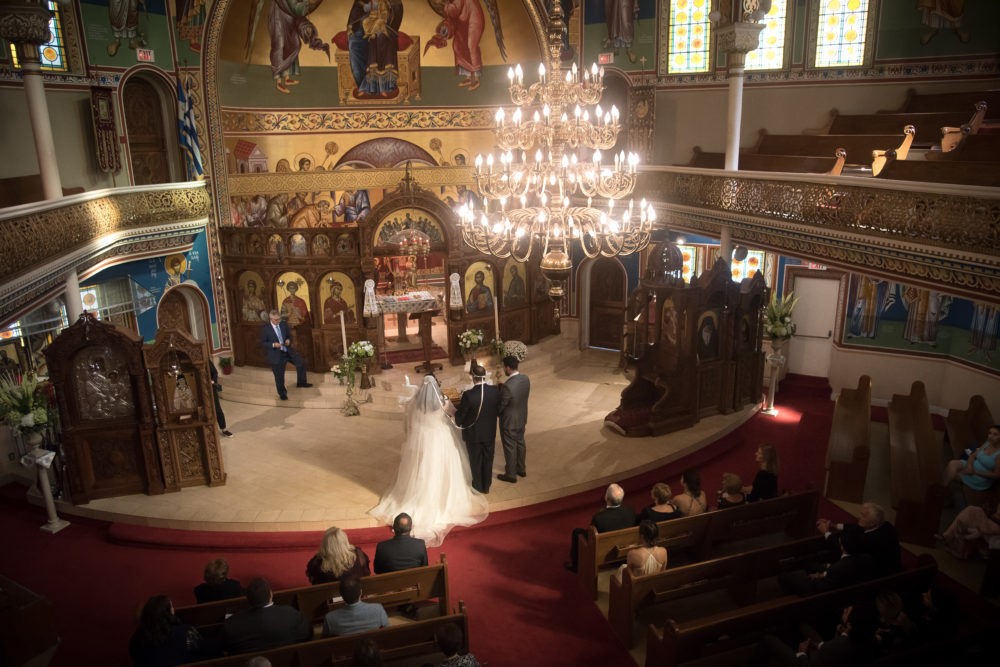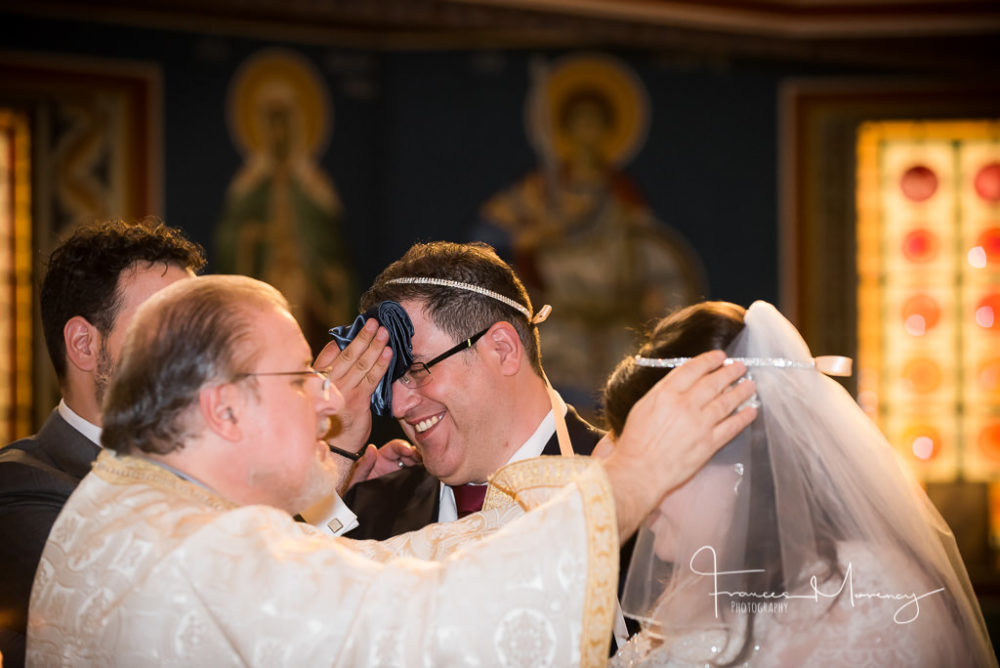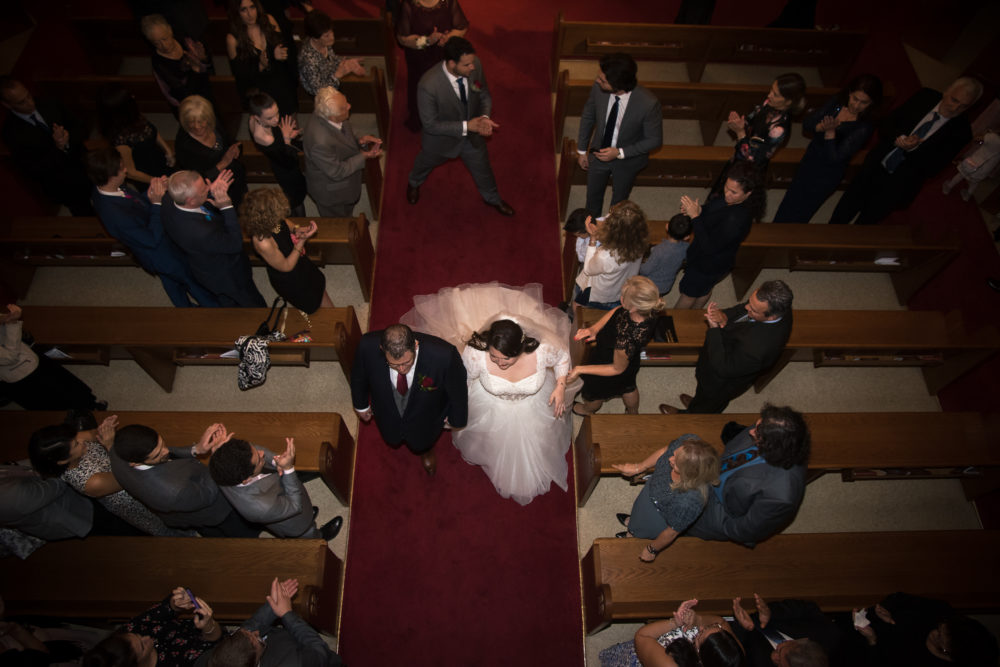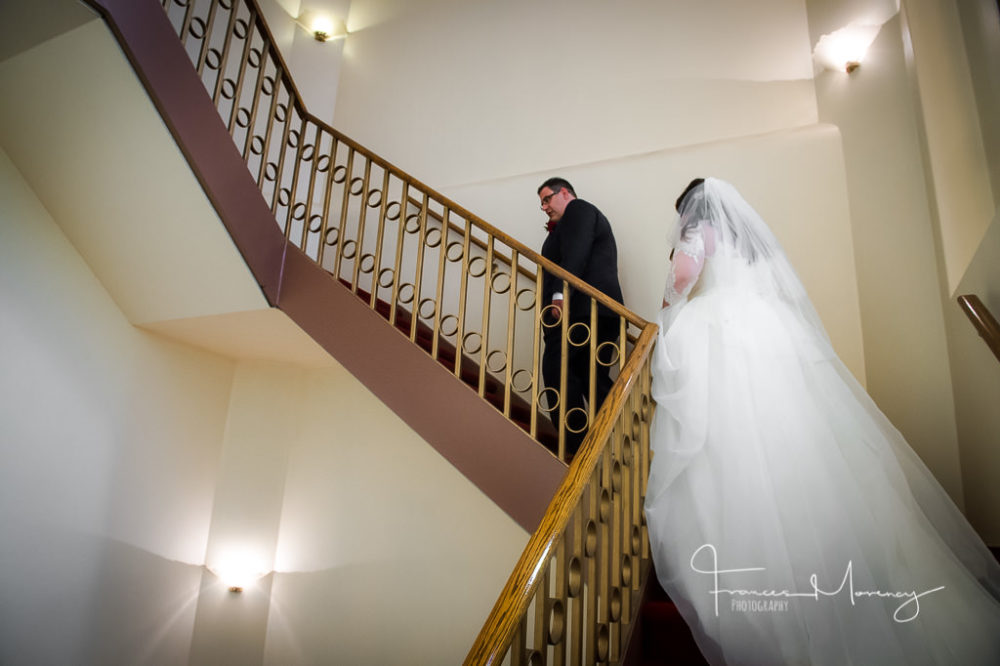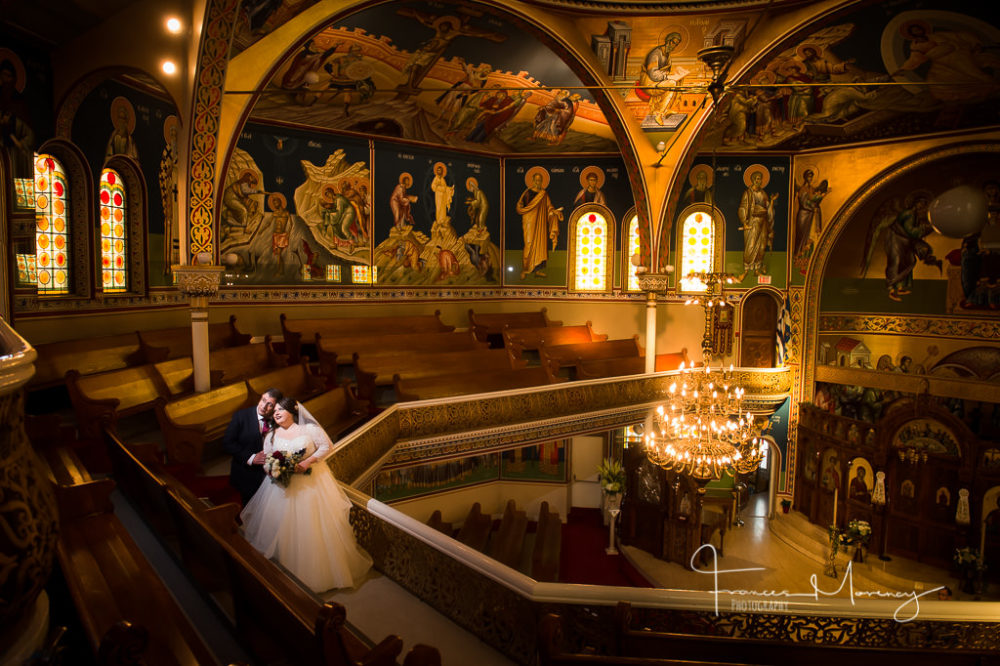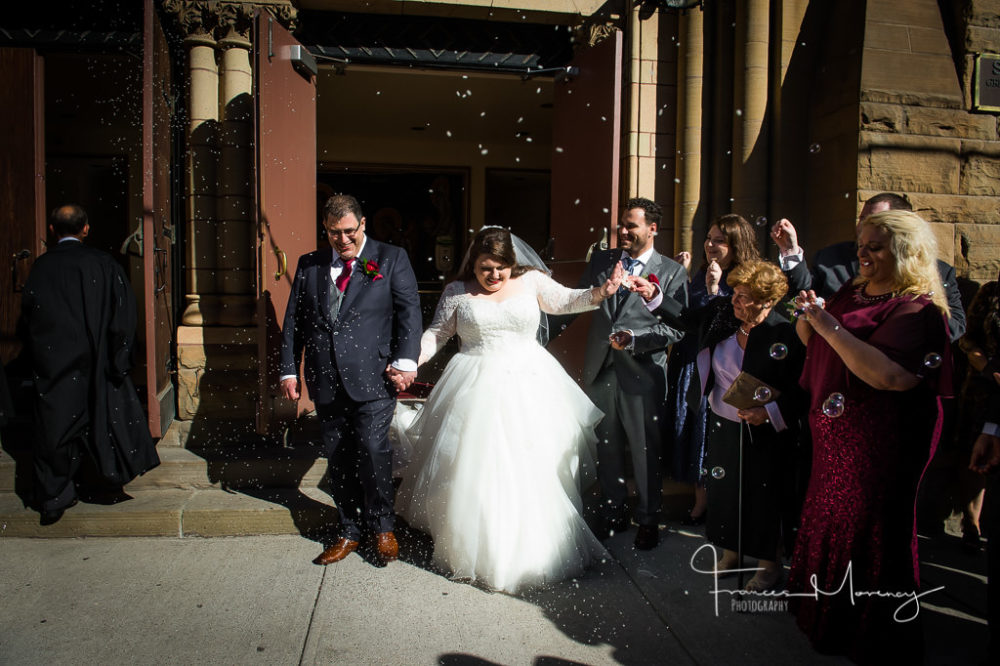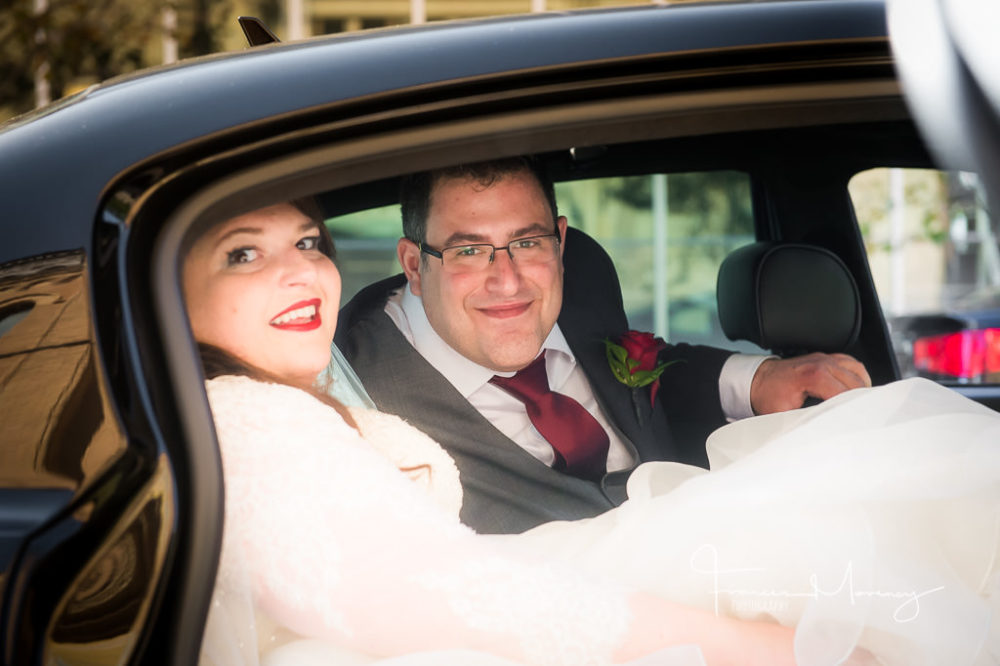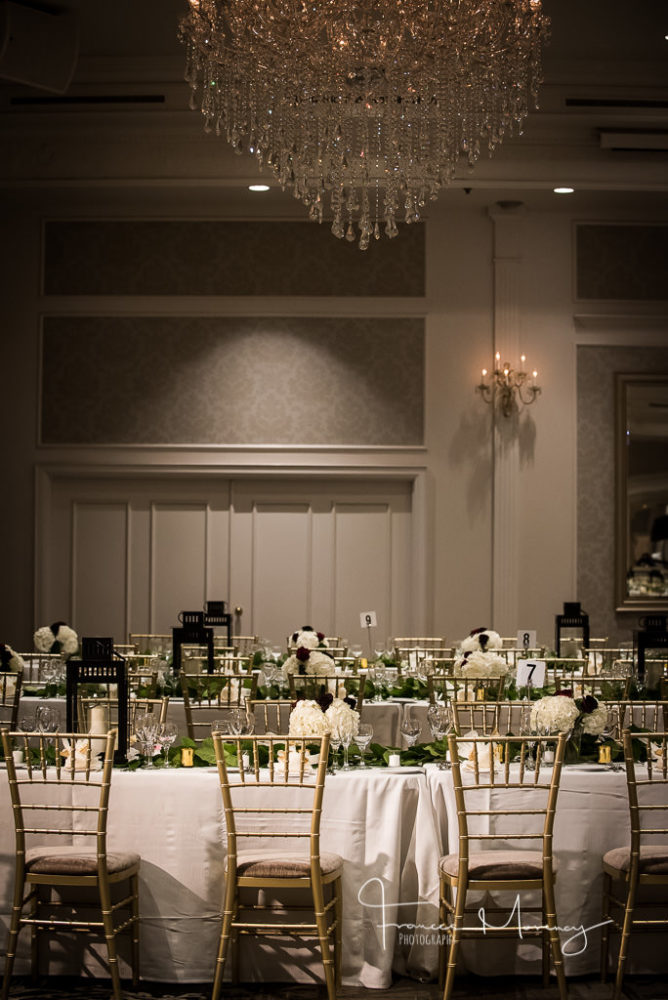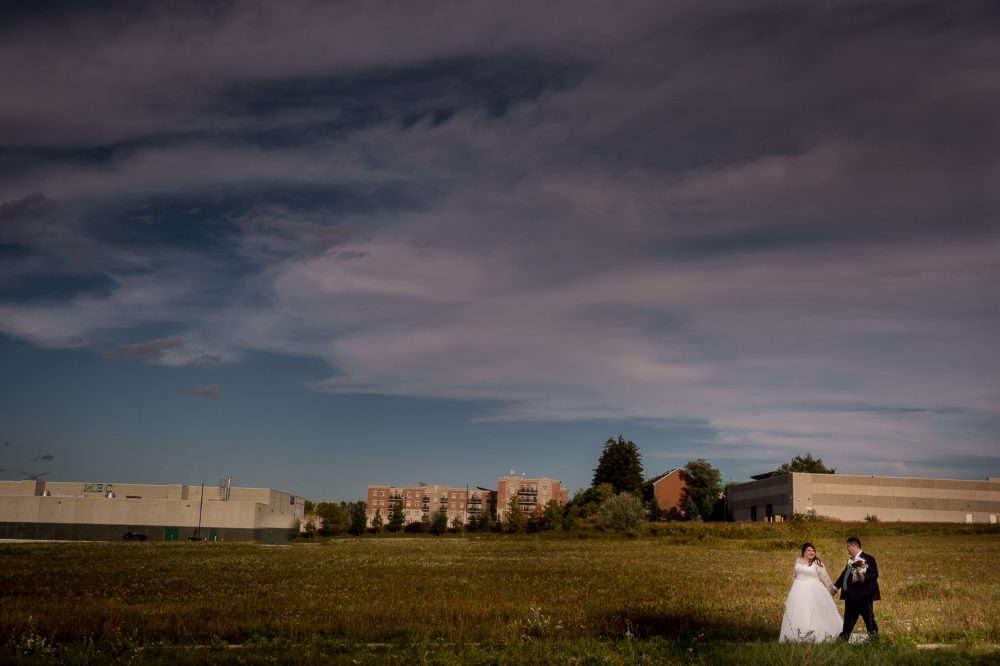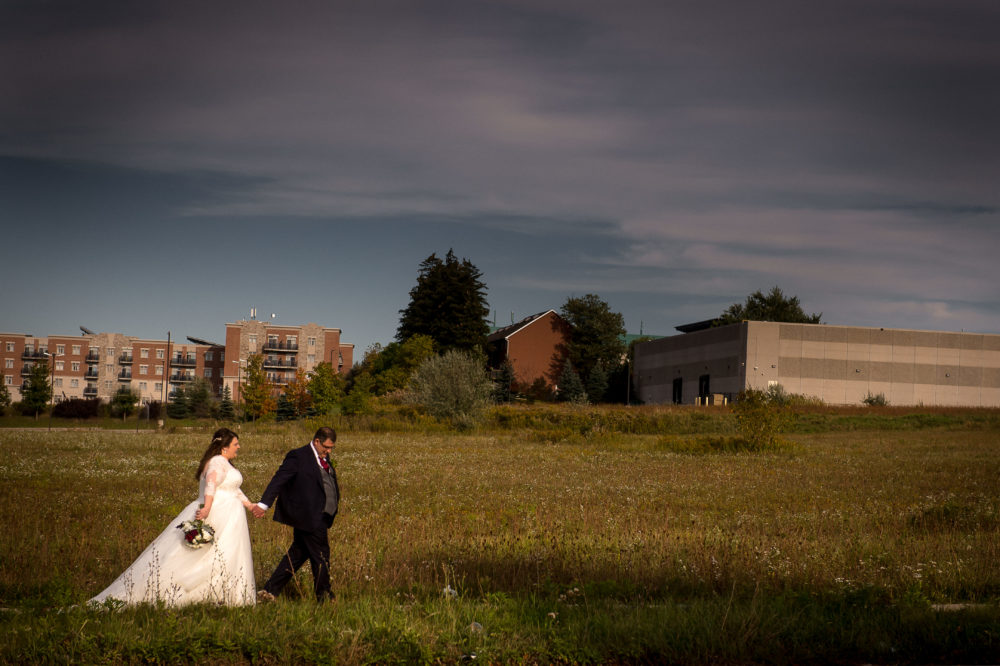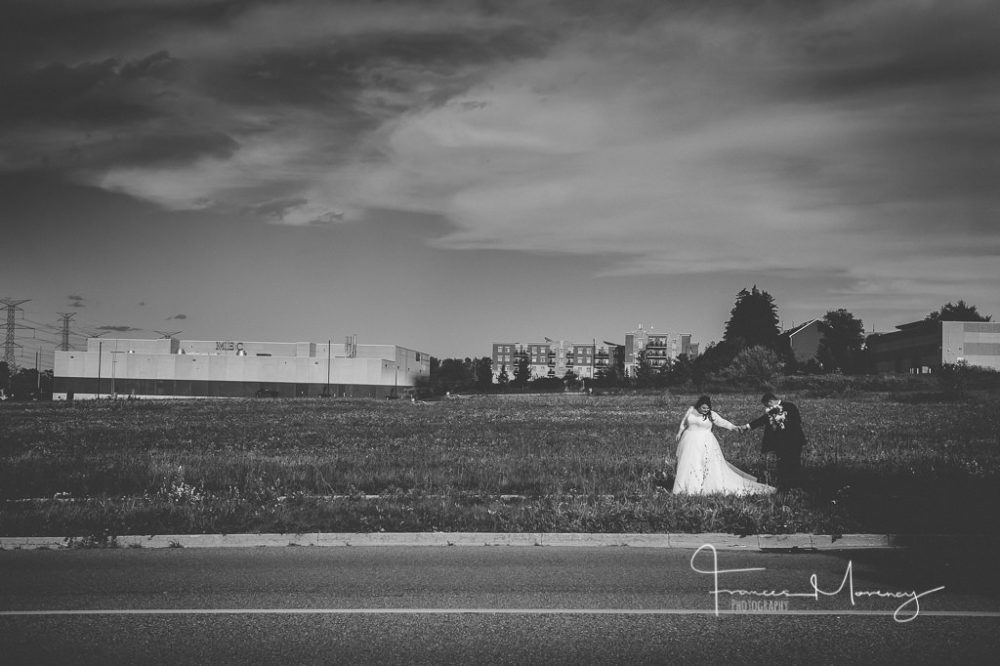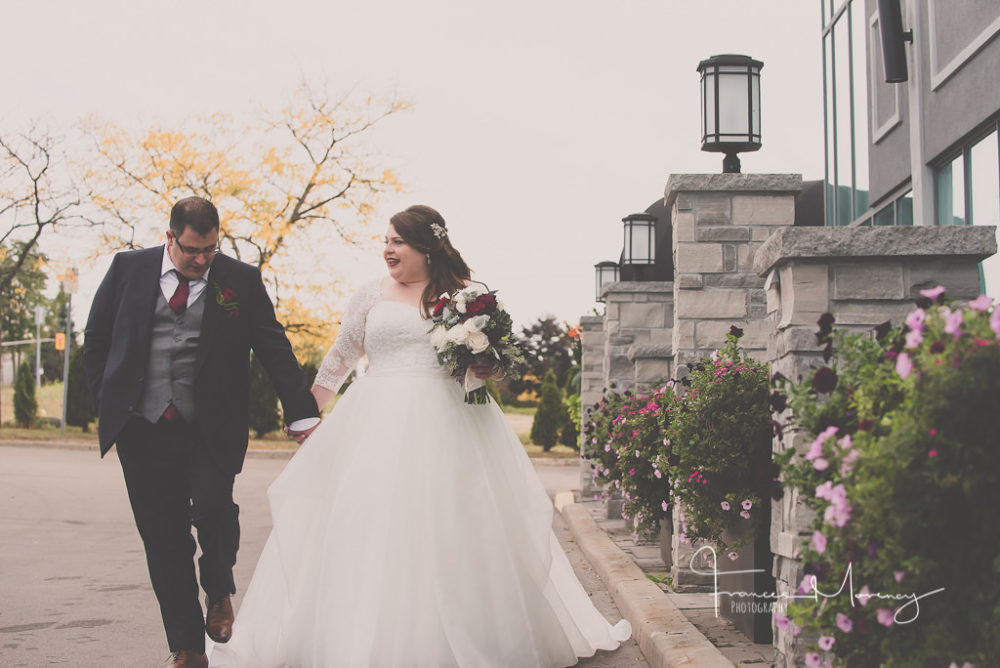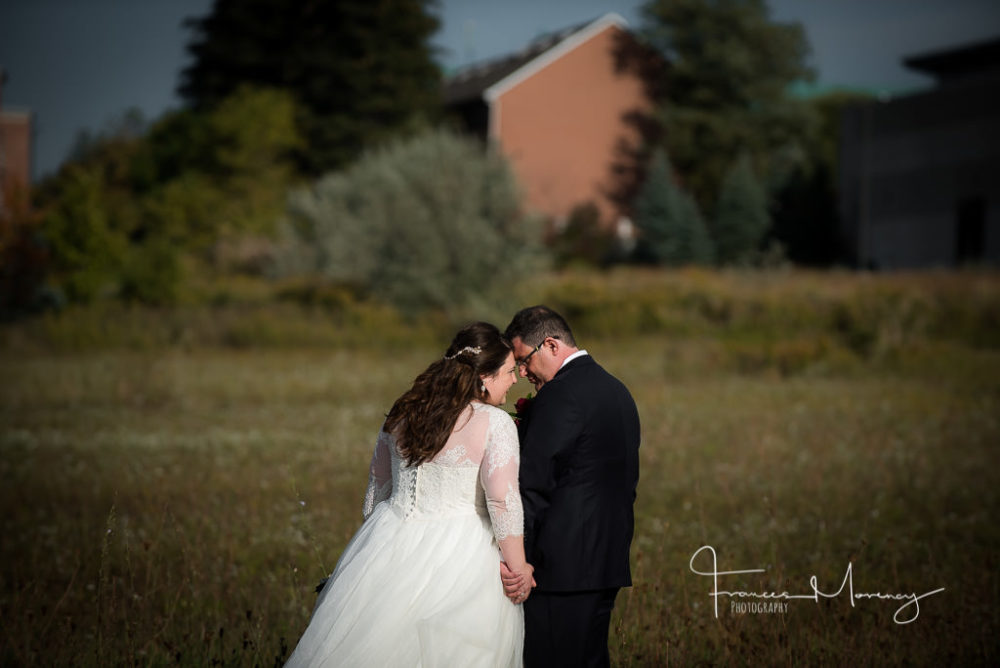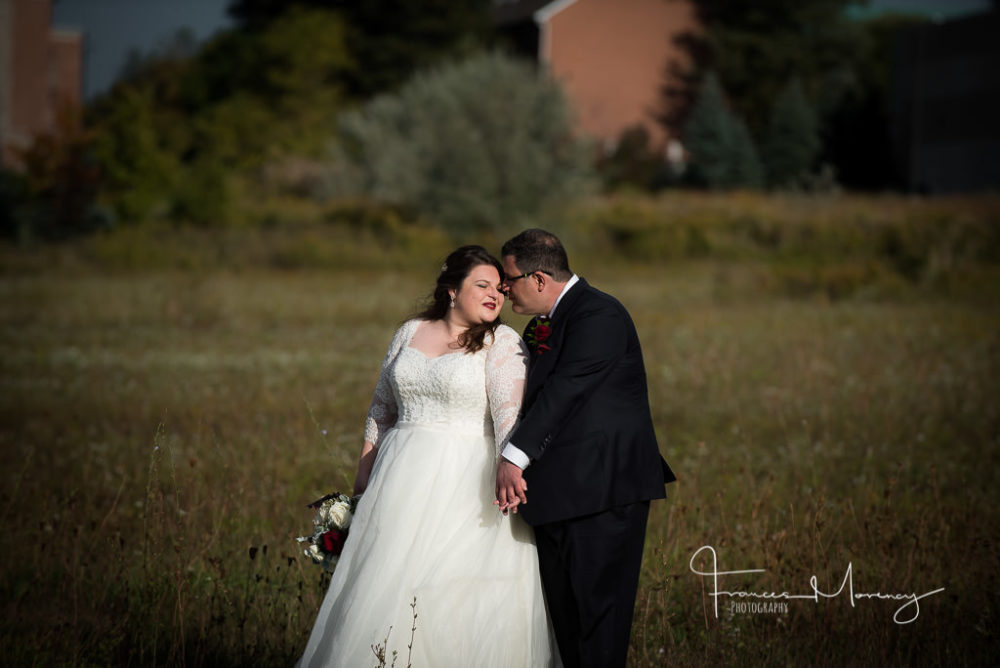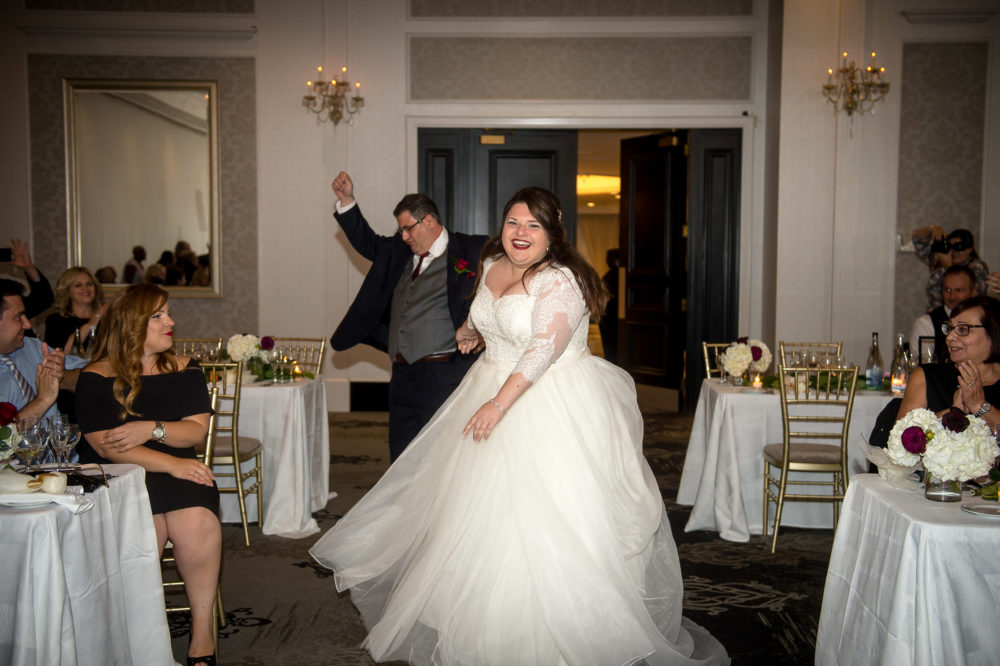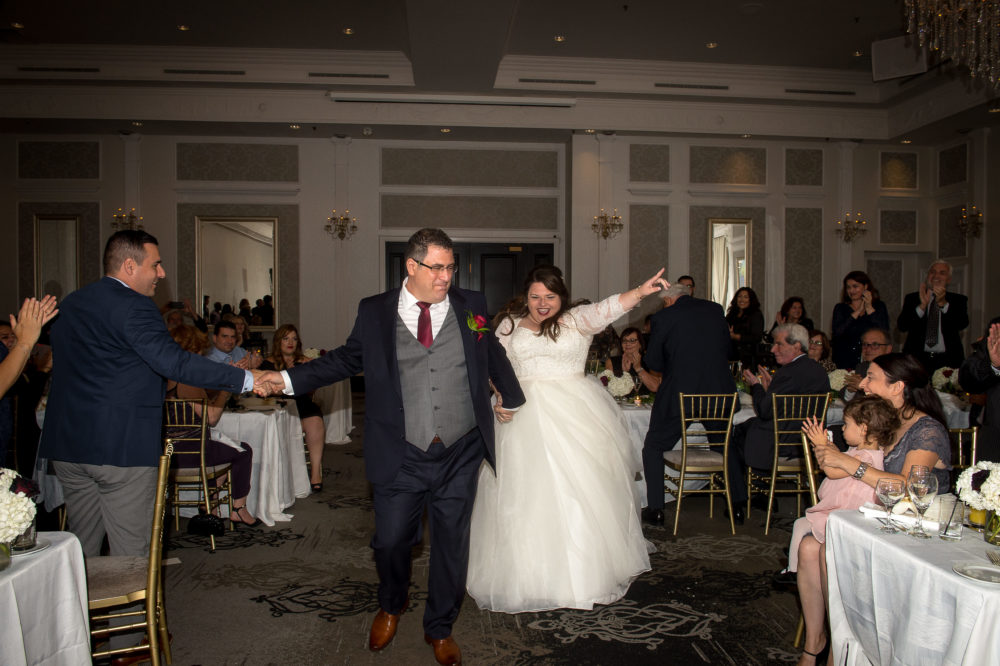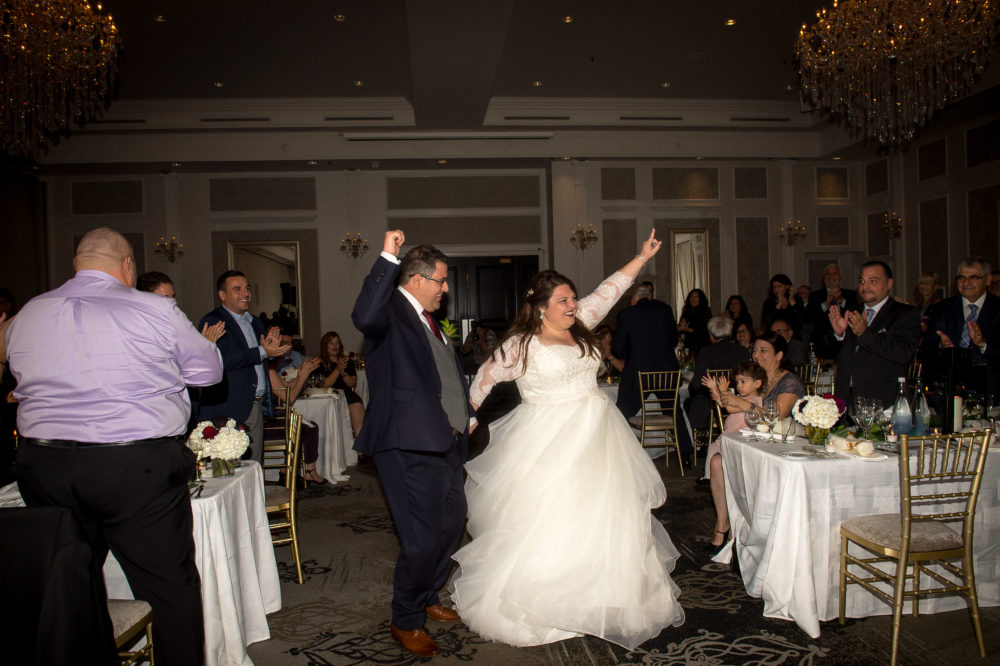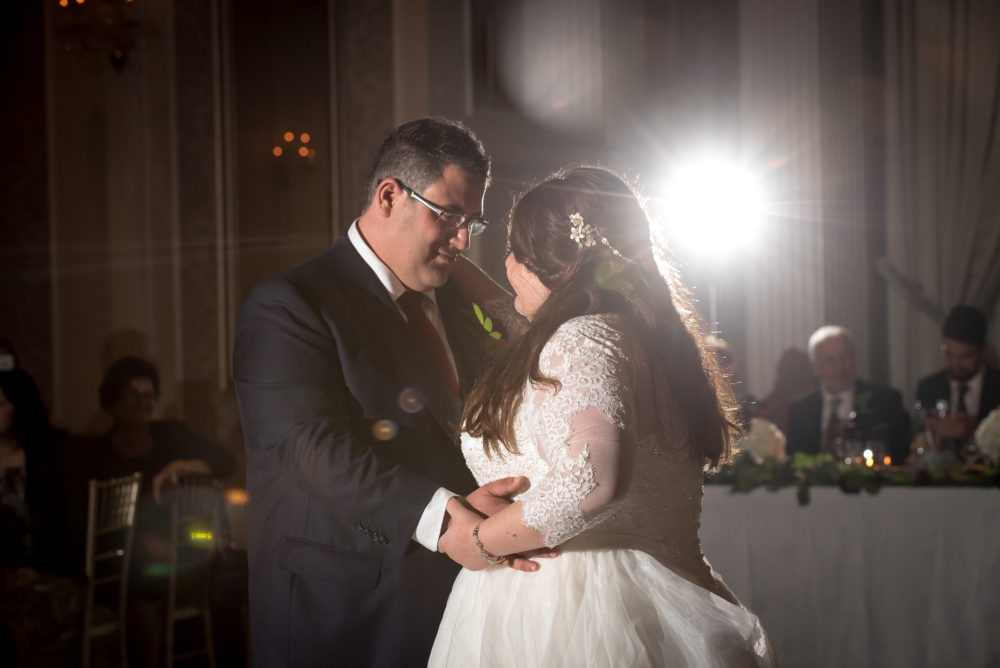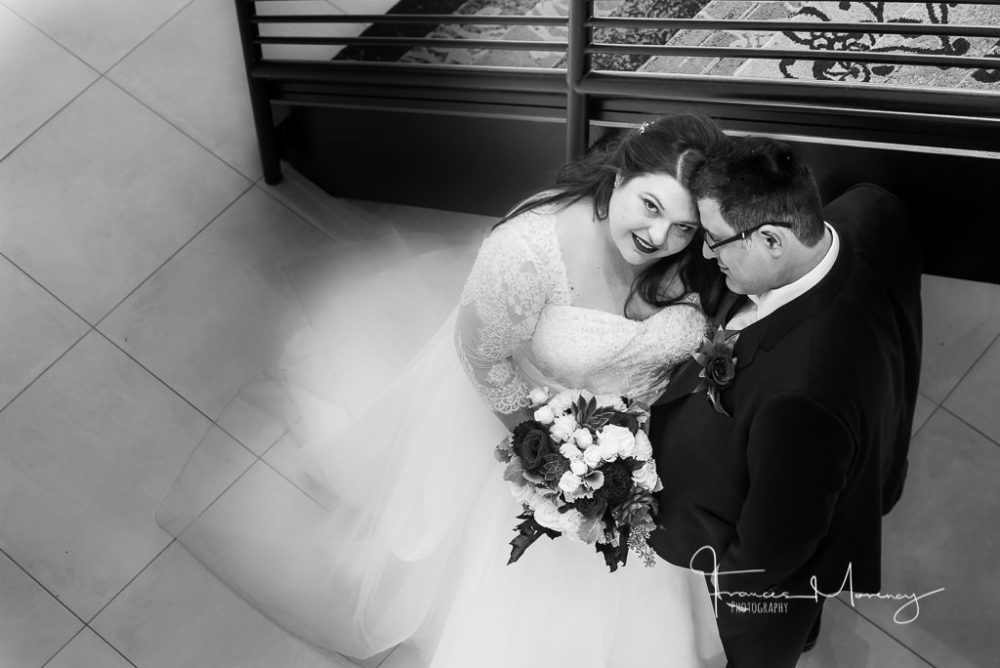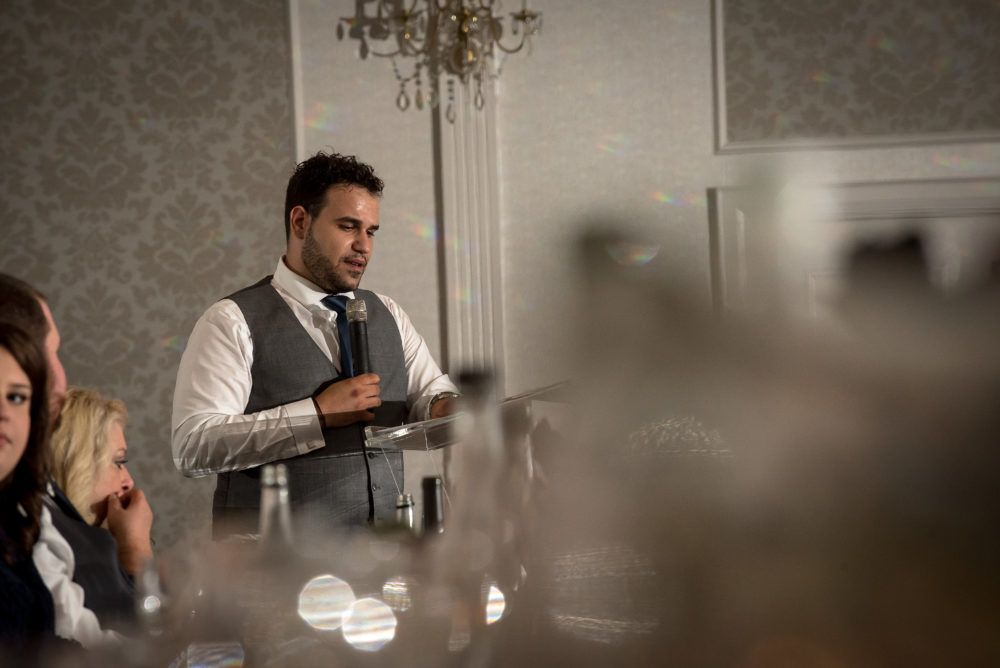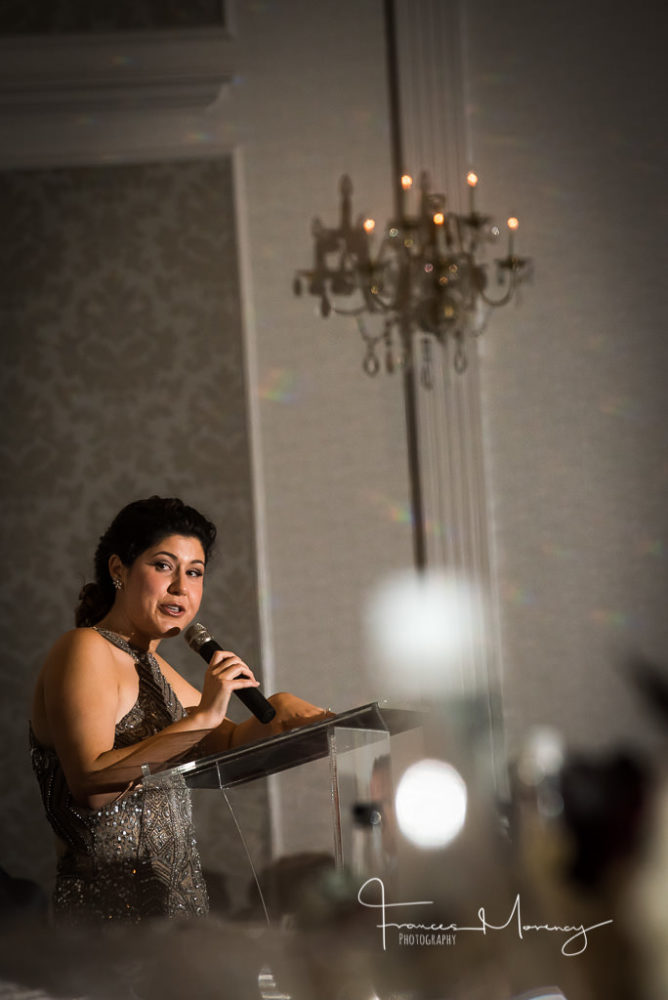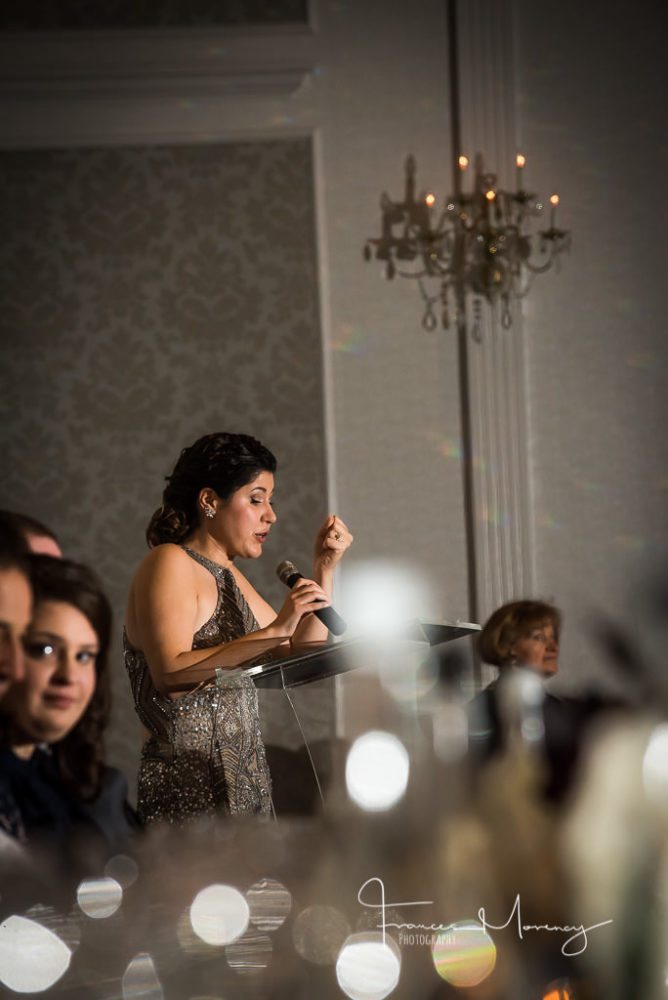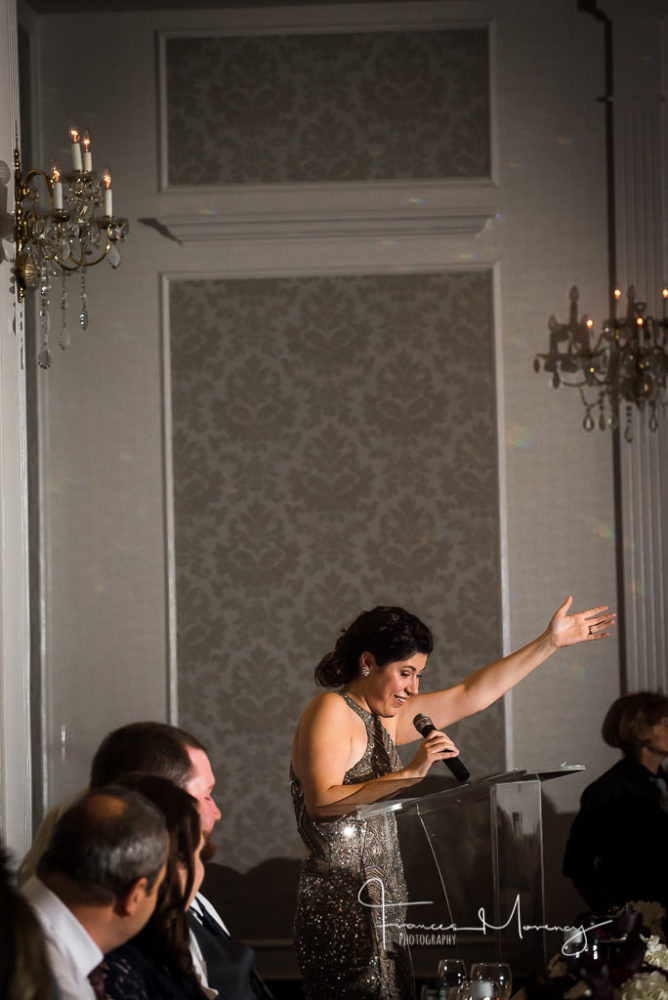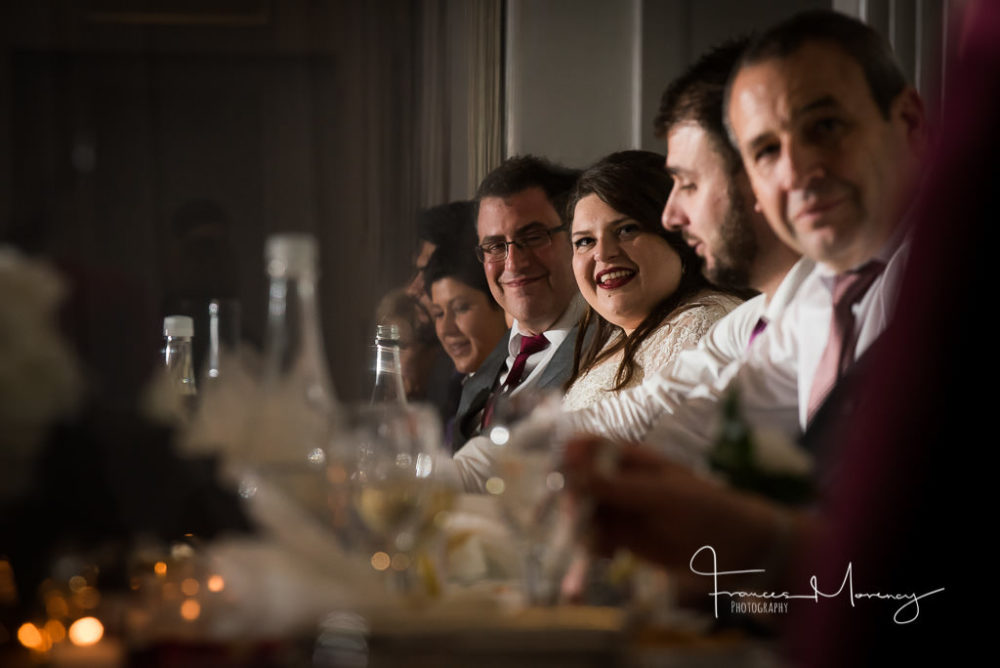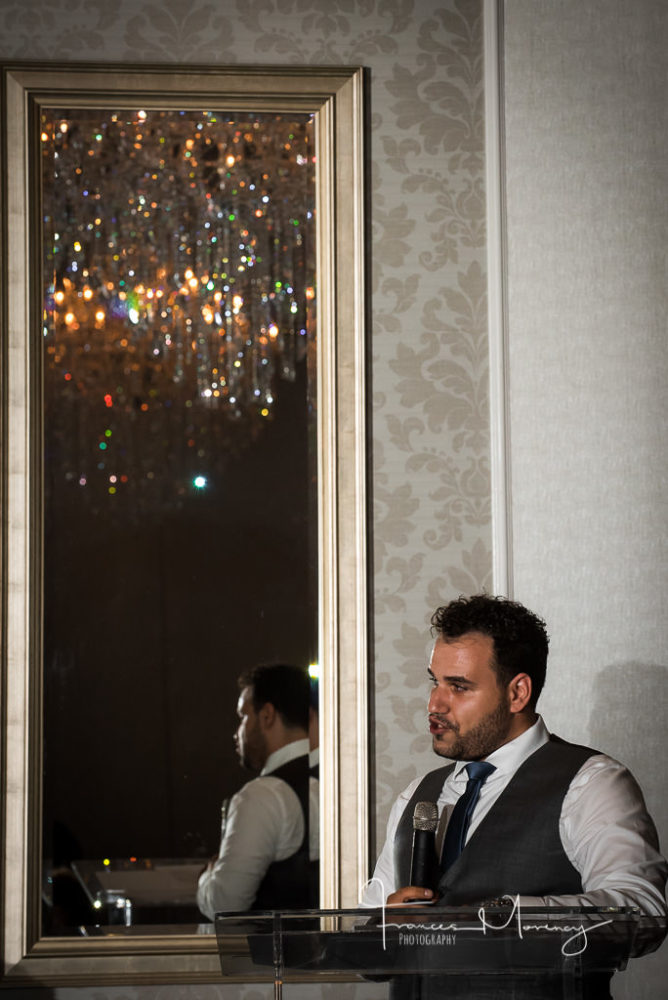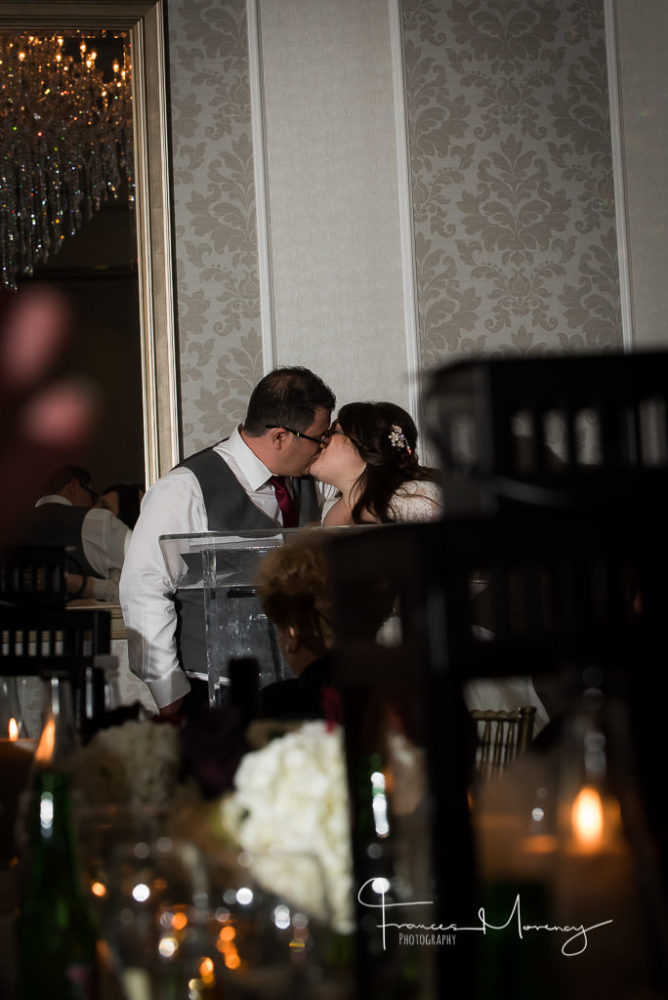 Please follow and like us: