Marathon engagement session in Toronto. I set up a marathon day for all my couples who wanted engagement sessions in the city they live in. Engagement sessions are about the two of you and what you like to do together. If you spend your time in the city at the waterfront enjoying live bands and a cocktail then that's how you should be photographed for your engagement photos.
How did you meet?Joe and I met online and connected over our mutual love of reading real physical books.
What do you remember most about your first date?How nervous I was!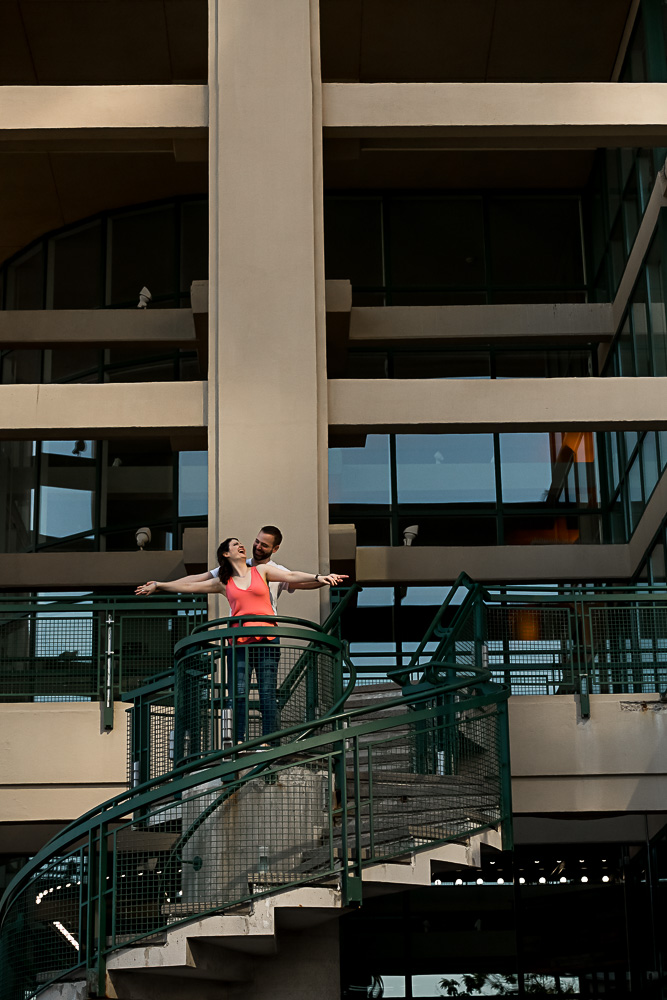 When did you know he was the one?Pretty early on! From the beginning we had a great connection and it was super easy being together. It was never hard to find things to talk about, and he was always the one I wanted to share things with.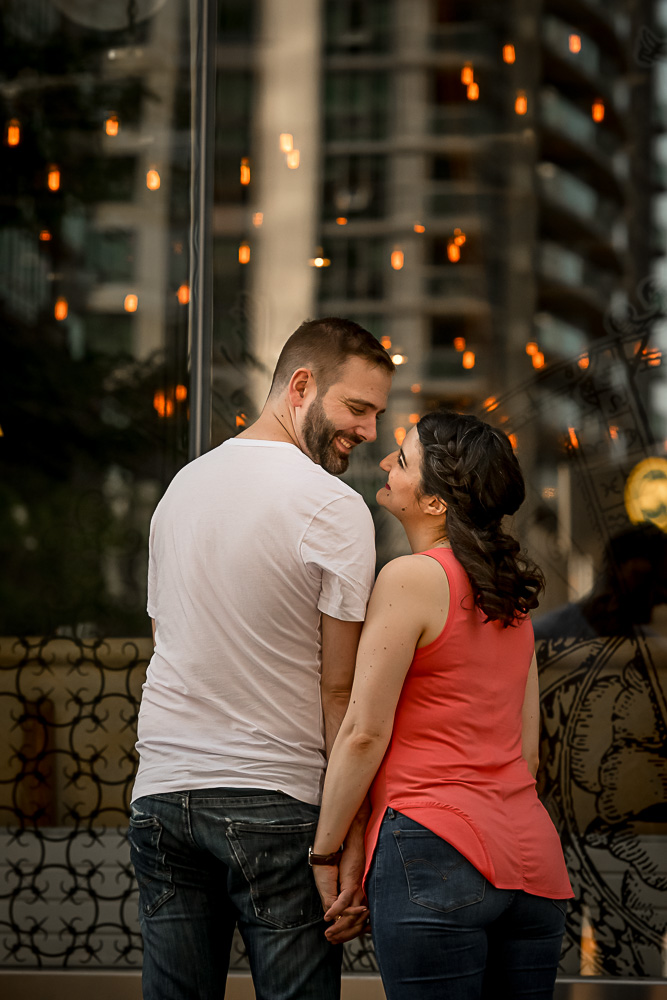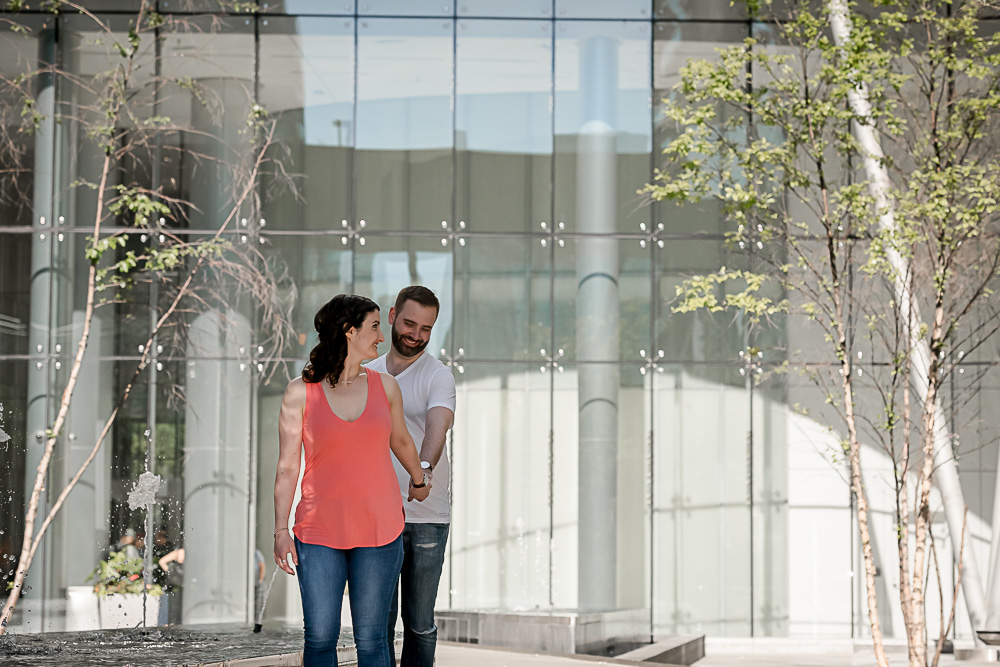 How did you feel the moment he proposed? Were you surprised by his planning?I felt incredibly happy and overjoyed! On our anniversary he took me out for dinner to the same restaurant where we had our first date, and we had an amazing meal. When we got home and were exchanging presents, he got down on one knee and proposed with the engagement ring my dad had given my mom (the sweetest, most meaningful thing). I wasn't expecting a proposal that day, so I was a bit surprised, but the ring was a total shock that brought me to tears.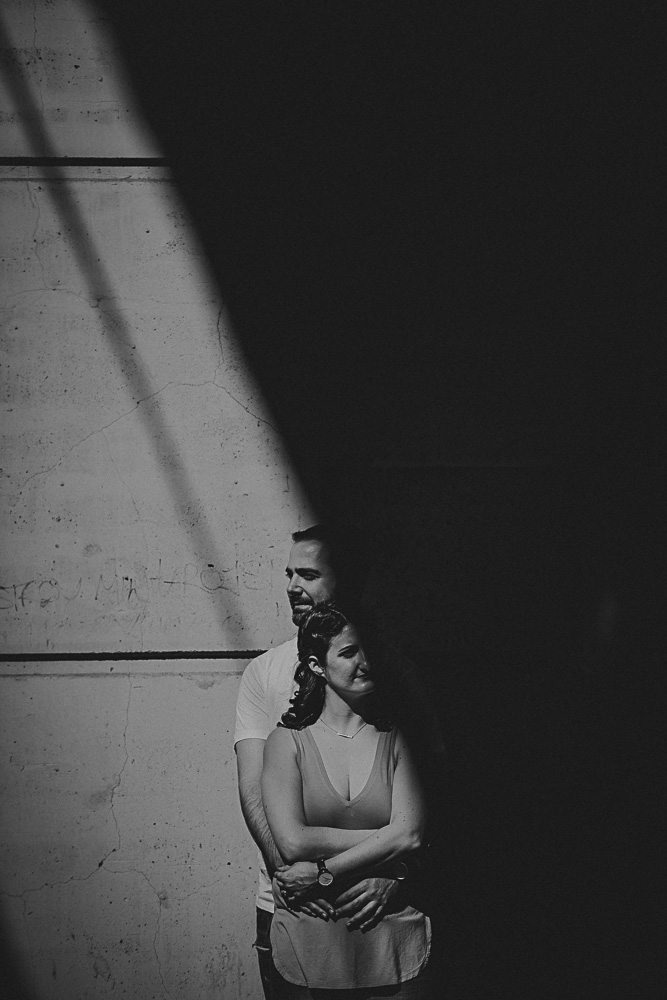 What do you like to do as a couple?We love cooking meals together, traveling and going to art galleries.
If you could use 3 word to describe the theme of your day what would they be?Fun. Relaxed. Joyous.
What is it about my photos that speaks to you?The overall style captures natural looking emotion with clean lighting and an overall "real" feel. The photos feel like they will stand the test of time, immortalizing the event.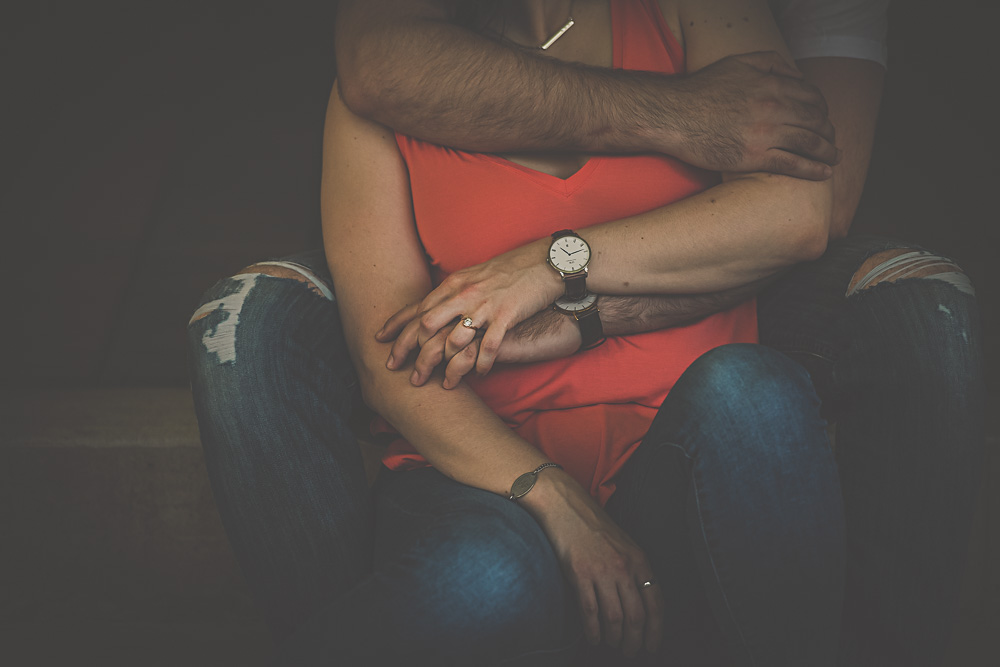 What is the one thing that attracted you most about your partner?It's so hard to pick only one! But I'd have to say his sense of humour. We spend a lot of time laughing together.
Tell me 3 things about your partner that describe them best?Joe is one of the kindest, most caring people I've ever met, who always knows how to make me feel safe and calm. He is an incredibly well-rounded person, who can go from traveling for work and presenting at conferences one week, to camping at a music festival the next, and seem equally at home in both situations. He strives to always be his best and exceed his goals, and pushes others around him to do the same. He is a constant inspiration and source of support, and I'm so grateful to him for that.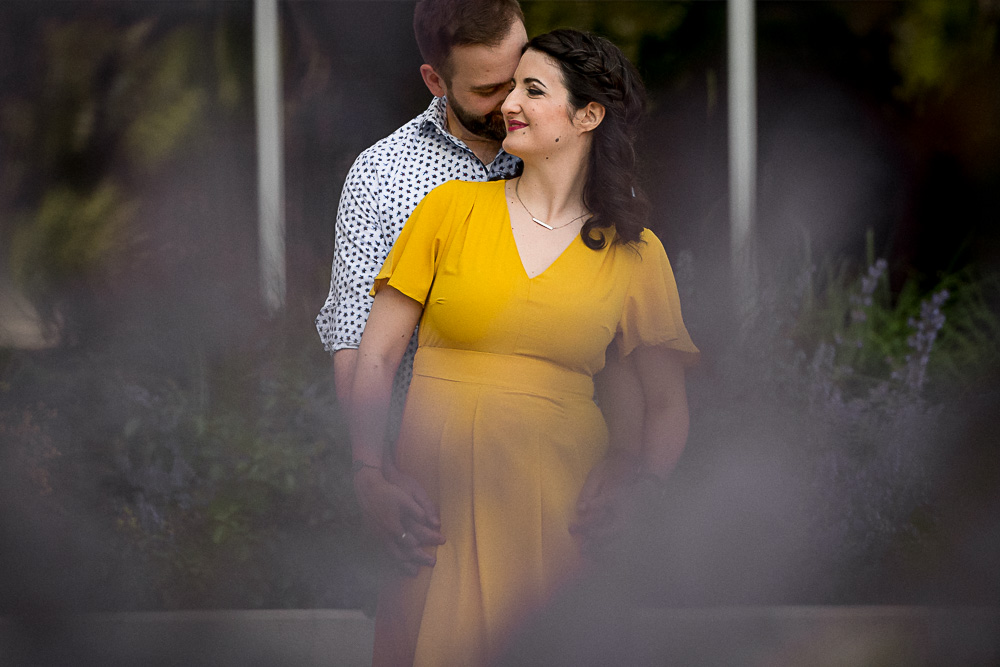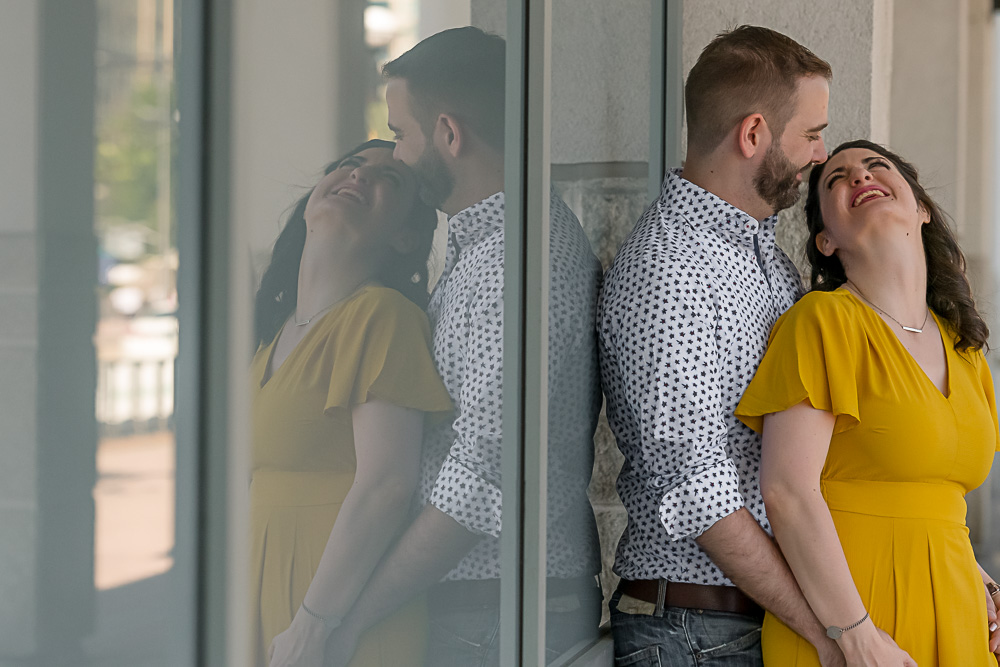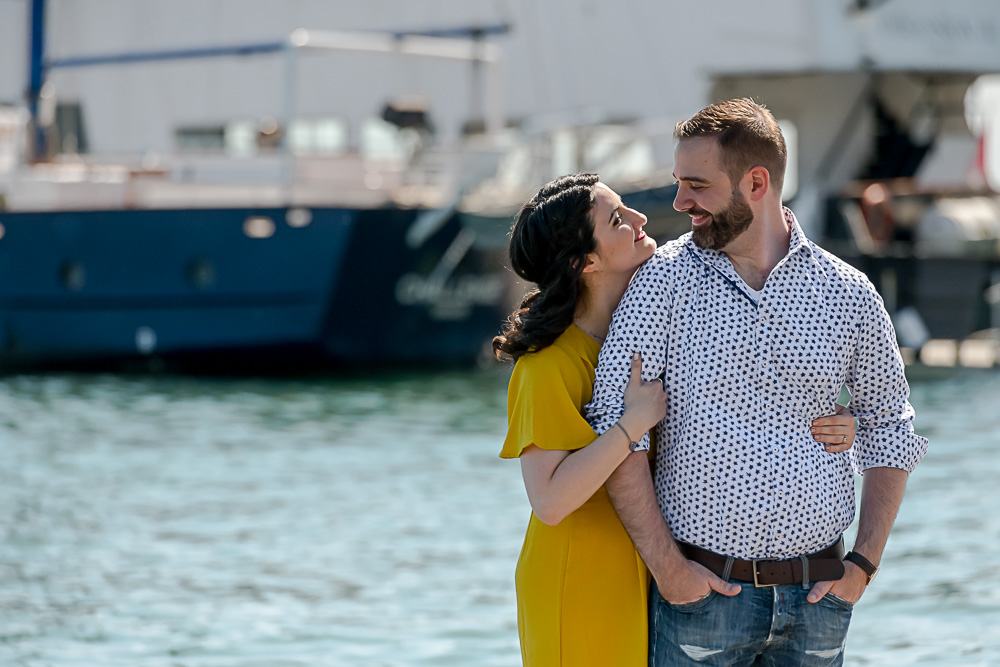 Tips or advice that you would give to future couples when planning a wedding?Start early, decide what's important for you as a couple and don't allow others to sway your opinions on these things.
How did you feel about the engagement session after it was all over?I felt great after the engagement session! We had a lot of fun taking our photos with Frances, and could not wait to see them! We are very much looking forward to working with her again on our wedding day!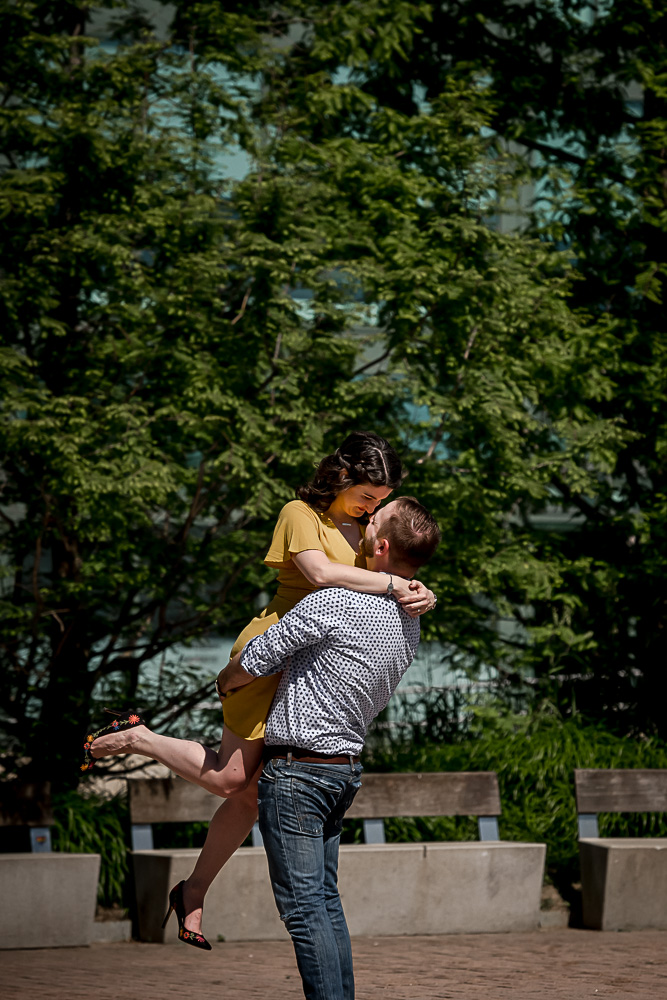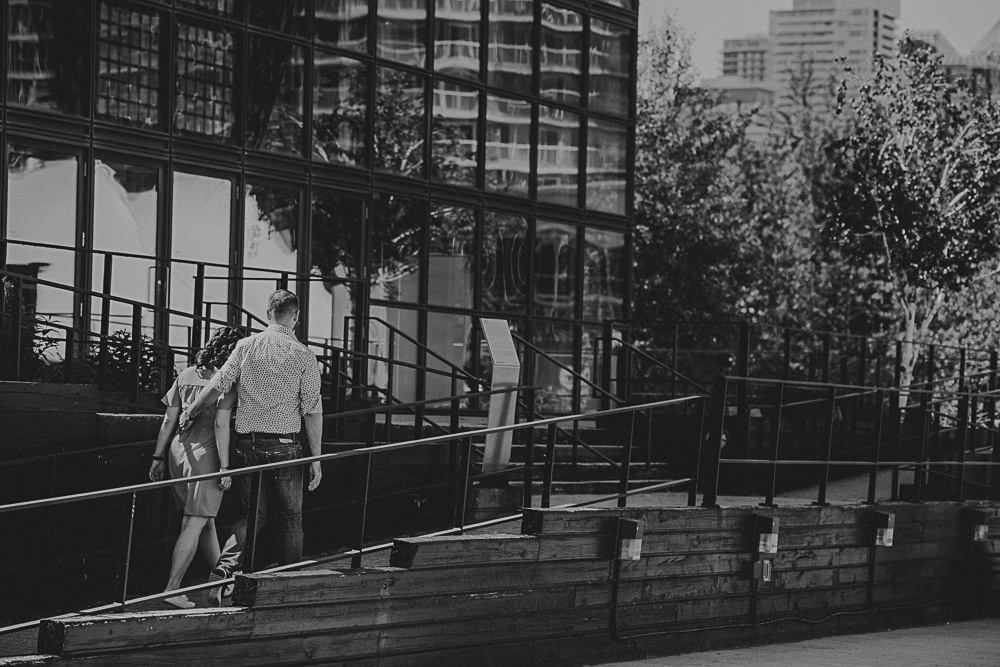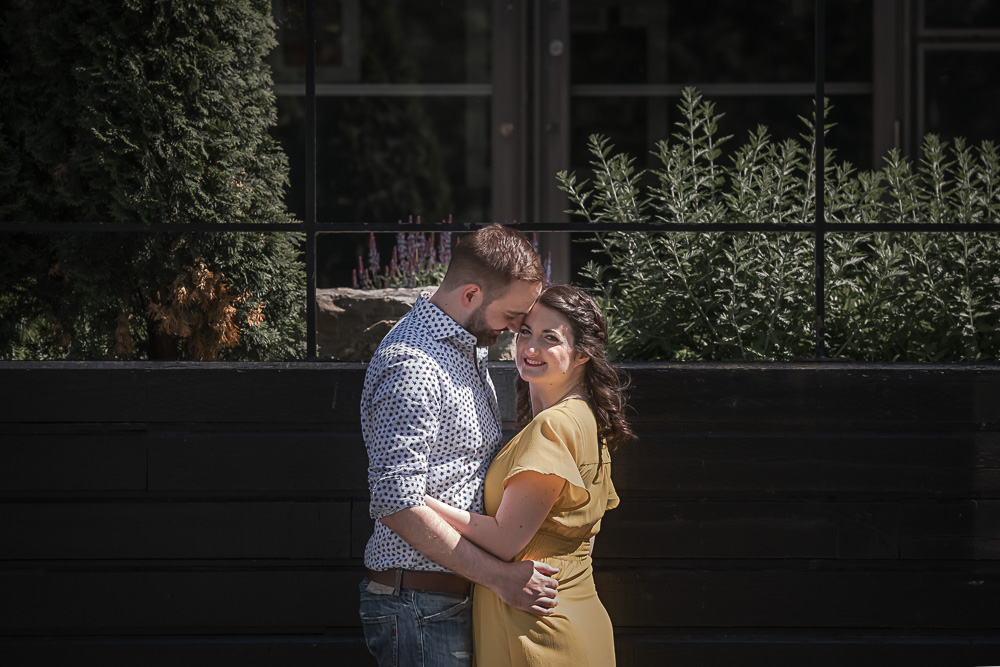 Please follow and like us: