Frances Morency Photography
Amsterdam Destination Wedding Photographer
As a wedding photographer, it's my job to know when and what will make a great image and in this case I asked them to stop and connect and this is what happened.
Are you having a destination wedding? then you should be taking advantage of the city for some great journalistic style wedding photography. Take a walk around the city with an experienced photographer and just capture images in the streets.
I always ask my couples to walk ahead of me and stay connected whether it's holding hands or waist and when I see something happening around them or see an image, I just ask them to stop and connect.
In this case it was a reflection and my couple put down the umbrella and just snuggled together. It took less than 30 seconds and we were walking again. We walked around the block for 15 min. and then walked into the cocktail hour to mingle with guests.
Anna S., married on 25/03/2016

Frances was absolutely amazing! She made us feel so comfortable and really went above and beyond to make sure we had the most beautiful photos. Her direction was very helpful and she took charge of everything so that we did not have to worry at all about who was in each photo and what we should be doing. She also had some very creative ideas that turned into some of our all time favourite photos.

REPLY:

Now, I don't even know what to say about your wedding except from the point of view of a photographer just WOW. The way you two are together made my job much easier. The timing, the locations and the fact that you loved being photographed was a dream for me. I look forward to more weddings with your amazing group of friends and family. xo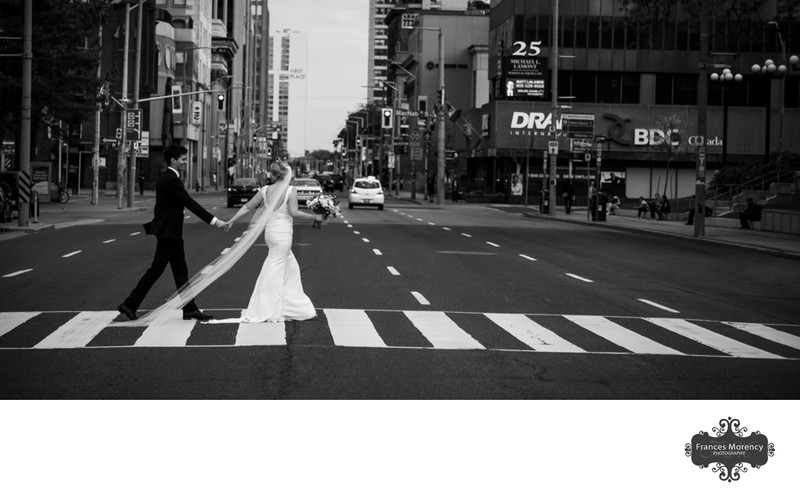 Take 20-30 minutes on the city streets and capture journalistic style wedding photos to document your day. We are on busy city streets in Amsterdam, but a professional experienced photographer can make it look like you're the only people around.
I also photograph my couples walking from location to location....no time is wasted as we move around the neighbourhood.

City weddings are my favourite places to capture moments. These boys were about to get into the limo and I asked them to walk down into the underground garage in a straight line, stop, look at me, then walk back to the car looking at each other. Literally, took 1 minute to get a handful of wonderful groomsmen photos.

Any city should be taken advantage of for journalistic style wedding photography.

This is a furniture storefront in Liberty Village and using the right lens I can make any backdrop part of a great image.

Location: Amsterdam, Netherlands.

Keywords: Alberta Destination Wedding Photographer (4), Amsterdam Candid Photographer, Amsterdam Wedding Photos, Journalistic Wedding Photographer (14).

1/160; f/4.5; ISO 125; 98.0 mm.