Frances Morency Photography
Ceremony Exit Wedding Photo at Cluny Bistro & Boulangerie
As a wedding photographer, I love weddings in the Distillery District because they have a distinctive look, but with so many options in one location.
The Distillery District
The Distillery District is a pedestrian only property set amongst 19th century buildings that once included large whiskey distillery, This very popular area draws large crowds to its cobblestone streets lined with hip restaurants, bars and boutique, galleries and outdoor sculptures. This location is crowded on most days and navigating this location for wedding photographs takes experience, creativity and patience. You'll find string lights, moss and vine covered walls, archways, cobblestone lanes and quaint corners and unique architecture.
Wedding Venues in the Distillery District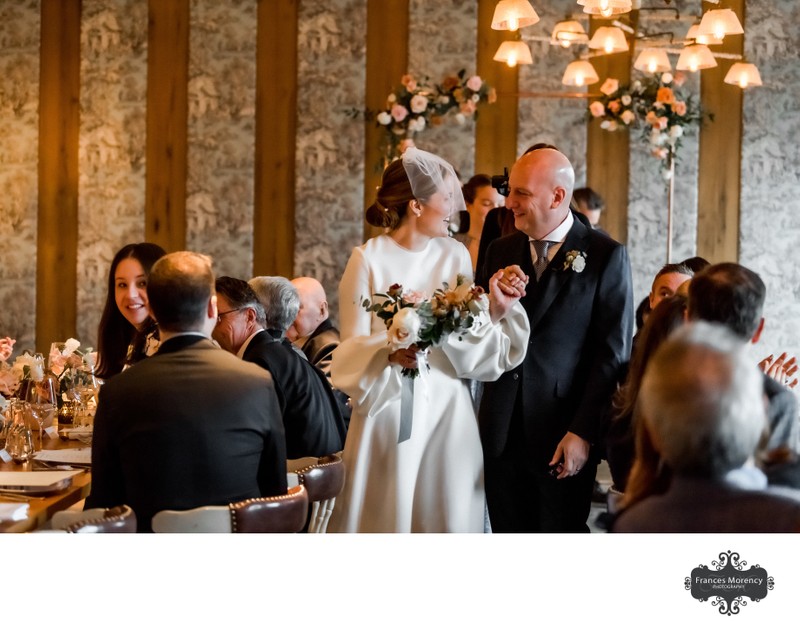 Wedding photographed by associate Khristel S edited my me!

Location: Cluny Bistro & Boulangerie, 35 Tank House Lane, Toronto, ON M5A 3C4.

Keywords: bw (184), ceremony exit (19), Cluny Bistro (6), Distillery District (7).

1/160; f/2.5; ISO 1600; 35.0 mm.