Best Newmarket Area Weddings
Best Wedding Venues in the Newmarket Area
WATERSTONE ESTATE AND FARMS
MADSEN'S GREENHOUSE
HOLLAND MARSH WINERIES
SILVER LAKES GOLF & COUNTRY CLUB
THE MANOR BY PETER AND PAULS.COM
WATERSTONE ESTATES & FARM
http://www.waterstonefarms.com/
Address: 17900 Dufferin St, Newmarket, ON L3Y 4V9
Phone: (905) 898-1530
150 person capacity for your reception with plenty of room for a band or dj and dancing.
This property is stunning with numerous options for your ceremony and photography options.
CARDINAL GOLF CLUB
Address: 2740 Davis Dr W, King, ON L7B 0G7
Phone: (905) 841-7378
Cardinal Golf Club in Newmarket is a wedding venue also specializing in hosting other events year round. This popular venue provides two spaces for weddings and events which are in close proximity to each other and fully equipped to host events of every size.
Both of these golf course properties offer elegant, open concept spaces with qualified, professional staff serving you while you enjoy the beautiful scenery these gorgeous golf course have to offer.
Facilities and Capacity
This venue offers two facilities:
Cardinal Clubhouse: The event space has two rooms, the North Hall which allows for up to 220 guests and the newly renovated Executive Lounge which allows up to 80 guests.
RedCrest Clubhouse: This location also has two spaces for weddings, the RedCrest bistro with a capacity for 80 guests (available November - April) and the Marquee Tent, located beside the clubhouse, with a capacity for 150 guests (available May - October). Now offering dates on Fridays and Sundays at RedCrest.
2740 Davis Drive West L7B 0G7 Newmarket (Ontario)
PHEASANT RUN GOLF
PREFERRED PHOTOGRAPHER
Address: 18033 Warden Ave, Sharon, ON L0G 1V0
Phone: (905) 898-3917
The staff, the service, attention to detail and the food are just the beginning to why you should consider Pheasant Run Golf for your wedding. The photos will be stunning with multiple gorgeous scenes at this golf property in the Newmarket area.
MADSEN'S GREENHOUSE
HOLLAND MARSH WINERIES
SILVER LAKES GOLF & COUNTRY CLUB
THE BRADFORD BARN


KING'S RIDING GOLF CLUB
The Manor by PeterandPaul's.com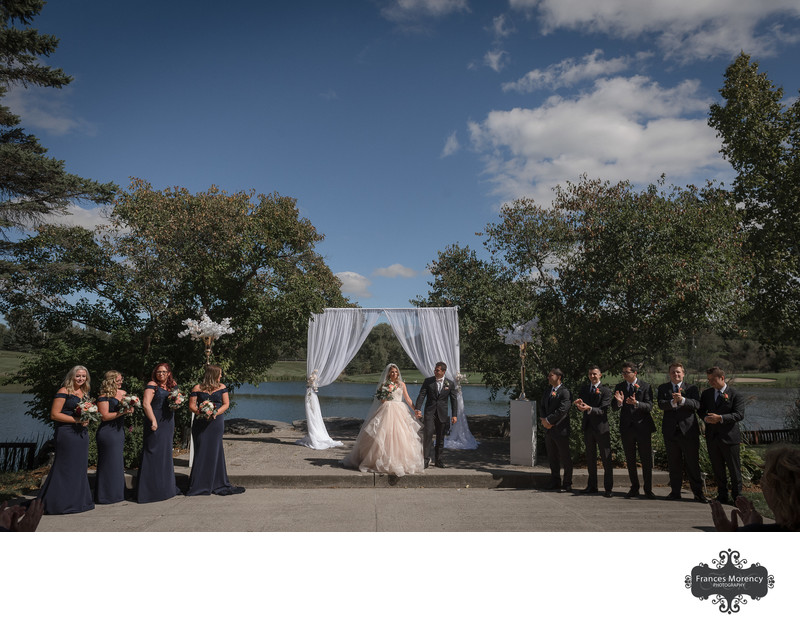 Best Newmarket Area Weddings