Cedar Cove Cabin Engagement Photography
AirBnB rentals are great option for wedding or engagement photography location. Local photographer finds unique Cedar Cove Cabin for engagement photos.
About this Airbnb Rental
A 34 acre property located in a seclude private cove. The rustic log cabin sits among mature tree next to a soothing stream and beautiful views to be enjoyed in all 4 seasons.
The Cabin
A short walk from the parking location, this log cabin is located just across a cute bridge over the stream and includes limited solar power, a comfy queen bed, a pull out sofa and dinning space with table.
This Cabin comfortably sleeps 4 and for a nominal fee the hosts allow for additional guests wanting to camp in tents on the property. The property, fire pit and relaxing 'hammock haven' at the edge of the beach will accommodate a maximum of 20 people.


Located in this secluded cove, the authentic, off-grid, 11x19 log cabin also includes the following amenities:
portable BBQ
camp stove
water cooler
mini fridge
basic cooking supplies
wood burning stove
USB ports in lamps at bedside
Perfect location for entertaining in the large clearing and the property is perfect to host family with lots of activities:
corn-hole games
badminton
bocce
beach
beach toys
inflatable island
stand up paddle board
building sand castles
romantic hikes through the properties "broken bough trail"
PHOTOGRAPHY LOCATIONS AND OPTIONS
We will photograph your engagement session at this stunning property with so many options for backdrops and activities.
Your photos with be original and stunning.
You can expect photos like these during your stay at Cedar Cove Cabin.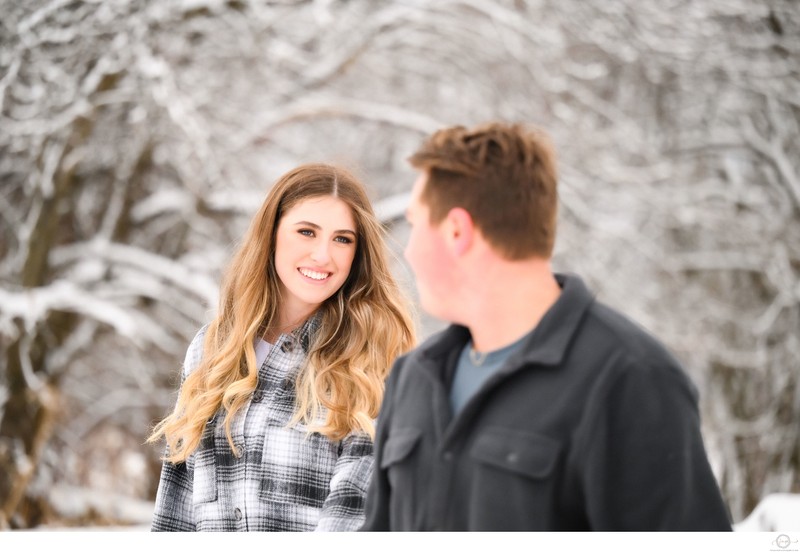 Warmer Months
Soak up the sun and relax in the warmer months by a beautiful soft sandy beach overlooking a freshwater swimming hole.
Cooler Months
The cabin includes a wood burning stove that requires a quick tutorial. Enjoy a private pond skate, a game of shinny or a snowmobile ride on the marked trails nearby. End your day with a cup of hot cocoa in the log cabin or roasted s'mores around a bonfire.
Our Cabin guests will receive a continental breakfast, delivered to the cabin door at 9am each morning for a great start to the day.

Located less than 90 minutes from Toronto and the Tri-CIties

2 minutes to Shelburne Town Centre
12 minutes to Orangeville
20 Minutes to Alliston
40 Minutes to Wasaga Beach
Other things to note
Portable washroom with a sink on site cleaned regularly & sanitized.
No shower facility on site
water cooler with hot water
unplumed antique wash basin in the cabin for washing up.

The property has a large variety of animals to see including deer, many species of birds and a variety of fish in the stream. Fishing is permitted in the designated area only.