ELORA GORGE - Julie & Fio
Elora Gorge Engagement Photographer
One of Canada's top Wedding photographers. Extensive portfolio showcasing hundreds of wedding & engagement photos at the Elora Gorge during sunset


Some photographers may call this location a one hit wonder.
I call it stunning and especially if you shoot late day. I can photograph this location for you with my 70-200mm lens on the big rock and get you so many pictures that will all look different.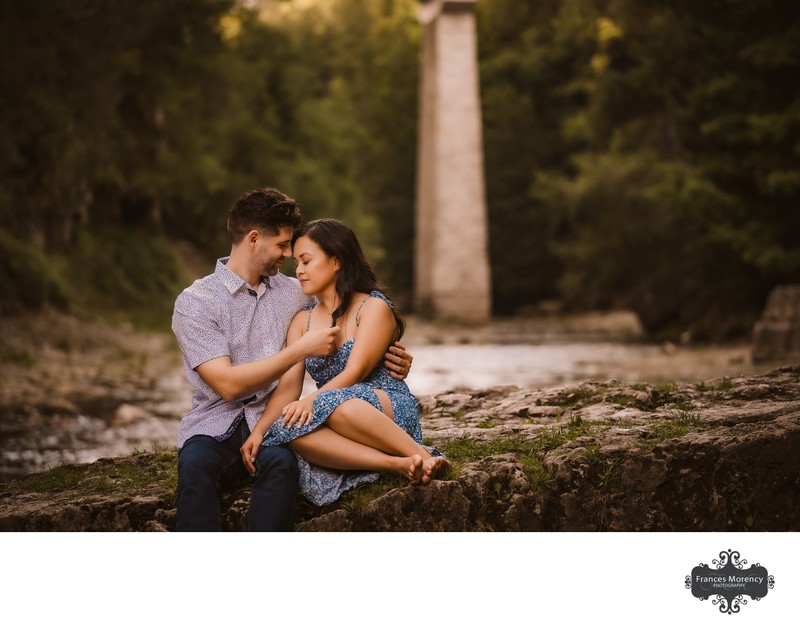 Then, we'll walk in the creek towards the bridge and take more photos with the bridge above, the grafitti wall, the limestone wall and the forest backdrop.......and we'll have fun doing it. Don't forget your water shoes!