GEORGIAN BAY ELOPEMENT LOCATION
Georgian Bay Elopement Locations
Georgian Bay is home for us and as wedding photographers we love to document weddings and elopements in this stunning location just a couple hours north of Toronto.
Fall weddings can be epic here as well as waterfront properties with expansive views. There's something for everyone in Georgian Bay.
BLUE MOUNTAIN RESORT
MARLWOOD GOLF AND COUNTRY CLUB
ALPINE SKI CLUB
THE GEORGIAN PEAK CLUB
THE GOLF CLUB AT LORA BAY
CRAIG LEITH SKI CLUB
LIVING WATER RESORTS
THE GEORGIAN BAY GOLF CLUB
SERENITY COTTAGE
GEORGIAN HILLS VINEYARDS
COFFIN RIDGE BOUTIQUE WINERY
COLLINGWOOD AREA ELOPEMENT LOCATIONS
Millenium Park
45 Heritage Dr, Collingwood, ON L9Y 0E8, Canada
Public waterfront location with great views, plenty of space even with crowds, parking and great light any time of day.
BLUE MOUNTAIN RESORT
Phone: (705) 445-0231

ALPINE SKI CLUB
Alpine Ski Club Private Ski Club Collingwood
by phone: 705.445.0339
by email: info@alpineskiclub.com
by mail: Alpine Ski Club,17-242 Arrowhead Road, Blue Mountains, ON, L9Y 0S1
The Alpine Ski Club located near Collingwood with full service amenities and small town feel is the ideal location to invite all your friends and family to enjoy your wedding day and make it a weekend getaway. Situated only ninety minutes from Pearson International Airport on the beautiful Niagara Escarpment.
Alpine Ski Club has a newly renovated clubhouse which was completed in the fall of 2016 with its contemporary styling of natural elements of wood and stone. Weddings are offered exclusive use of the building.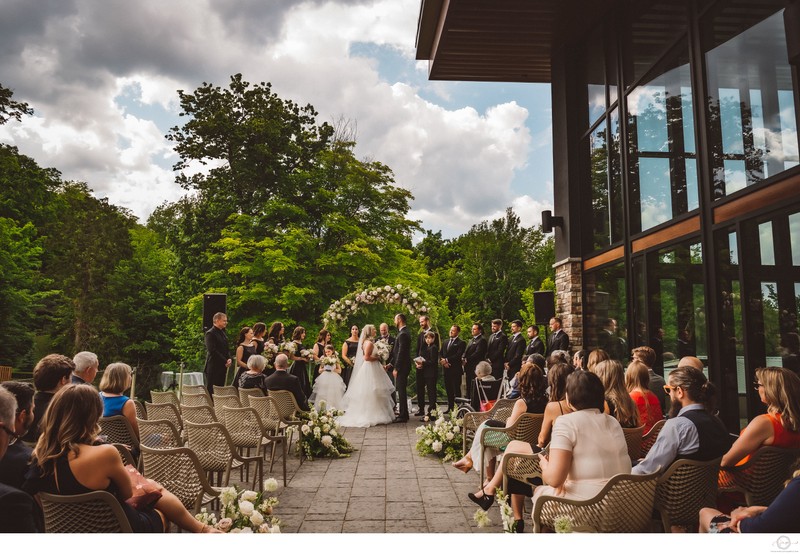 SERENITY COTTAGE
This is a perfect Cottage Rental for an intimate wedding.
Serenity Cottage
You may contact us at serenitycottage1@gmail.com or to reach us by phone at 226-256-8057
The Serenity Cottage located near Owen Sound is the ideal Ontario cottage wedding venue. A luxury cottage on Georgian Bay offers the most beautiful scenic views for your photography and waterfront ceremony. This waterfront cottage has beautiful rustic decor, 8 bedrooms and a full kitchen. There is space for a tent in between the cottage and the lake for larger events. Invite your family and friends to stay with you at the cottage and include a wedding ceremony for them to celebrate with you.
Things to do in the area:
Blue Mountain (45 minutes) Skiing, Scandanave Spa
Cobble Beach Golf Links (20 minutes)
Coffin Ridge Winery (5 minutes by car, 20 minute bike ride)
May local trails suitable for hiking/biking/cross country skiing and snowmobiles
Local Cuisine- recommended destinations include Shorty's Pub and Harrison Park Inn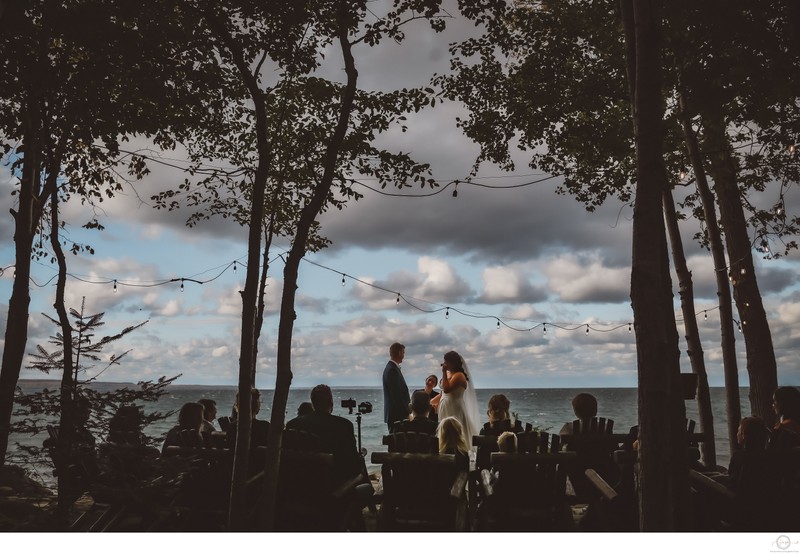 COFFIN RIDGE VINEYARD & WINERY
599448 2nd Concession North, RR#1 Annan, Ontario, Canada, N0H 1B0
ph. 519-371-9565
email kiri@coffinridge.ca
Exchange vows in by beautiful Georgian Bay at Coffin Ridge Vineyard & Winery atop a hill overlooking the grape vines. Then, enjoy intimate dinner with friends and family or luxury event tented on the beautiful Niagara escarpment property.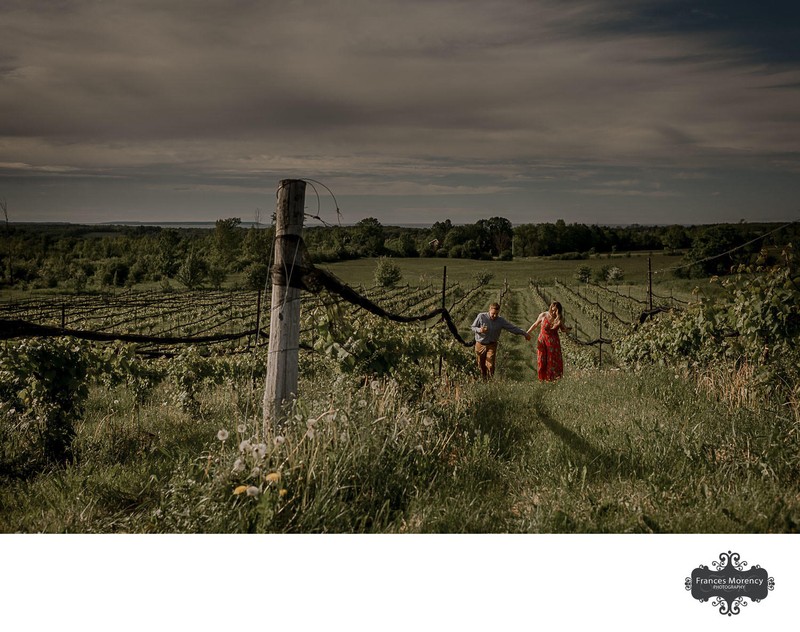 THE GOLF CLUB AT LORA BAY
A great private beach open to the public and almost always your private beach. Check out this elopement on Lora Bay's Public Beach
109 East Ridge Drive, Thornbury, ON, Canada N0H 2P0
Phone: (519) 599-7500
Wedding & Event Manager, ext. 403
Tierney Hill, Wedding Inquiries
thill@lorabaygolf.com
Lora Bay Golf for your wedding day is the best decision you'll make. The staff will make sure your experience is incredible and the ground will offer you the most diverse and unique wedding photos. No need to go anywhere else for water views, expansive backdrops, beautiful light and sunsets all in one location.
DEVIL'S GLEN COUNTRY CLUB
Address: Duntroon, Ontario,L0M 1H0, CANADA
Contact: 705-445-4890 info@devilsglen.com
THE GEORGIAN BAY CLUB
Georgian Bay Club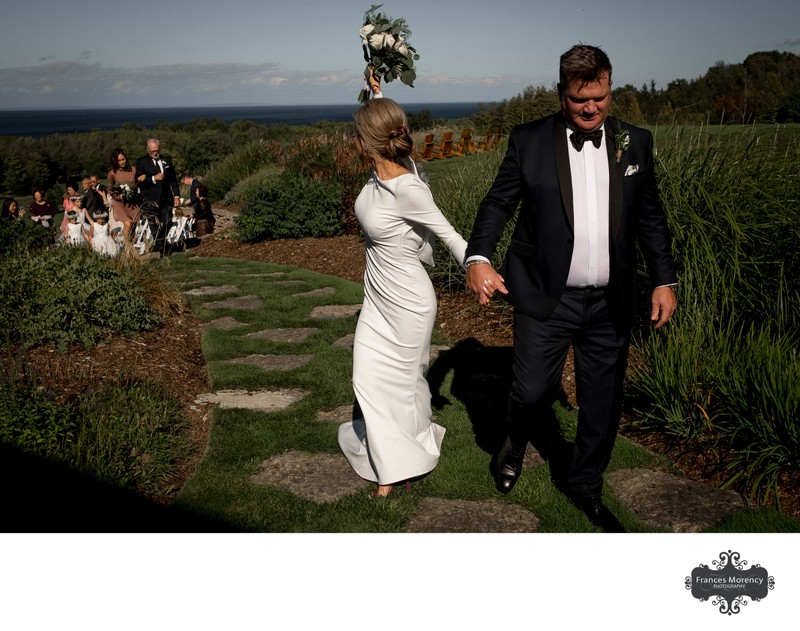 The Georgian Bay Club
516689 7th Line, Clarksburg, ON N0H 1J0
519.599.9949
info@georgianbayclub.com
GEORGIAN HILLS VINEYARDS
Georgian Hills Vineyards
Address: 496350 Grey County Rd 2, Clarksburg, ON N0H 1J0
Phone: (519) 599-2255
12 Acres of property for your dream wedding at Georgian Hills Vineyards with numerous natural settings for your backdrops. Georgian Hills Vineyards will host small intimate weddings to elaborate tented affairs your guests will swoon over.
LIVING WATER RESORTS
Multiple wedding venues for all your wedding needs........grande or intimate.
Address: 300 Balsam St, Collingwood, ON L9Y 0B3
Certified wedding specialist, Jessica Veldhuis, will be there to assist you every step of the way.
For more details, contact Jessica at 1-800-465-9077 ext 253 or jveldhuis@livingwaterresorts.com.
Beautiful waterfront Indoor/Outdoor venue with 220 person capacity.
BEAR ESTATE
ATOKA HOUSE at Living Water Resorts
Charming and Intimate with a 64 person capacity on a great property ideal for your wedding photography.
GEORGIAN BAY HOTEL AND CONFERENCE CENTRE
Georgian Bay Hotel and Conference Centre
10 Vacation Inn Drive Collingwood Ontario L9Y 5G4 Canada
1-800-482-7894 or 705-445-9422
An all in one location for your wedding day. Local florists, photographers, on site catering, rooms, and salon will make your wedding day a breeze to plan. The beautiful landscaping and extensive grounds provide the perfect backdrop for your wedding photography.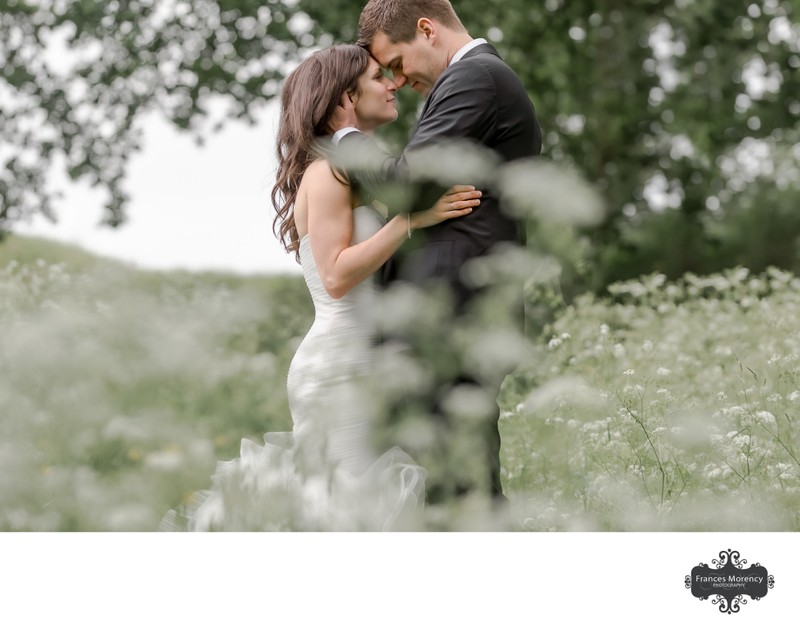 Contact us for more information on local venues for your wedding day.