PHEASANT RUN GOLF WEDDING PHOTOGRAPHER
Elegant wedding day album at Pheasant Run Golf with groomsmen in kilts. Team of
journalistic photographers
document weddings & events at Pheasant Run Golf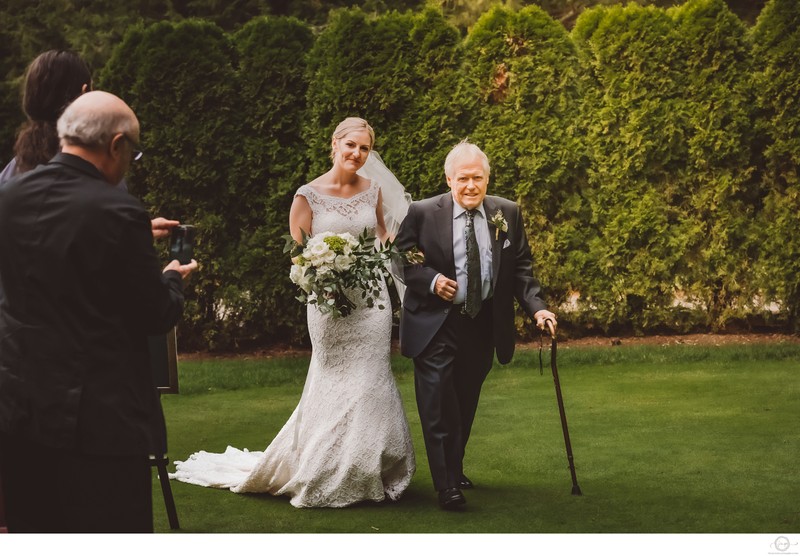 How did you meet?
We are high school sweethearts
What do you remember most about your first date?
I can't recall an exact 'first date' but most memorable first moment was doing a photography class project together. We went to a ravine near the golf course where Brad worked.
When did you know he was the one?
At some point during grade 11, I just knew he was meant for me.
How did you feel the moment he proposed?
Were you surprised by his planning?I was in a bit of shock because I didn't see it coming when it did (even though we have been together about 13 years!)... one morning, at Brad's family cottage we come to every summer, we woke up and made coffee and I decided to show Brad the backpack I bought for our pooch Piper. I was asking the dog what we should put in his backpack after I put it on him and Brad snuck into the bedroom to stuff the backpack full of random items. Piper came back to me with his pockets full and I proceeded to pull out odd pieces of clothing and suitcase items. At the bottom was a small box and once I opened it I looked up to see Brad down on one knee! Pure excitement and adrenaline!!
Why did you choose this venue?
We love the outdoors and wanted a venue that offered a rustic but elegant feeling with both indoor and outdoor features.
If you could use 3 word to describe the theme of your day what would they be?
Elegant, classic and rustic
Memorable moment from your waking up the morning of and getting ready for your day?
How excited I was to celebrate our marriage with all our loved ones. As a new Mom, I hardly get a chance to do much for myself let alone us doing things as a couple, so I was so excited to get all dressed up/fancy and have the day be about us and our new family.
What did you feel and remember from your ceremony?
How right it felt to share our vows and commitment to one another in front of everyone. Walking down the aisle, seeing my boys (brad and Myles) and watching our darling little niece Jessica parade around was so awesome!!
Who and why walked you down the aisle?
My father, I am his daughter to give away and he has showed me nothing but love, support and guidance all my life.
Comments / Tips about your venue for future couples?
Beautiful scenery at pheasant run golf club. Perfect choice for those who want an elegant, yet rustic style of venue. The staff and manager are fantastic and provide great customer service. Food was awesome. Ceremony location was gorgeous.
Coordinator/florist/decor: Jill Priestman of Borrwed and Blue
Venue coordinator: Lynne Hansen of Pheasant Run Golf Club
Photography: Frances Morency and Amanda Barthorpe
Catering: Pheasant Run Golf Club
Officiant: Rev. Lorrie Daly-Price
DJ: Dan Jacobs of Double DJ
Makeup: Steph Cox
What did you talk about during your first dance together?How happy we were during the ceremony and how fun it was to do our photos together.
What did you do together the next day that was memorable?We returned to the cottage where we got engaged, with our baby boy and pooch.
If you could tell engaged couples 3 things not to stress about on the wedding day what would it be?

Weather - Can't do anything about it! Small details such as table decor. First dance - it's over pretty fast and most people don't care if you are a talented dancer or not.