The Gladstone Hotel Wedding Photographer
Check out a full wedding day at a Gladstone Hotel Wedding with Frances Morency as your wedding photographer. Choose FMP to shoot your wedding photography
The Bridal Suite is light and bright and has plenty of room for hanging out with your wedding party while you get ready.
Ask for the suite with access to the outdoor deck and view of the city. This space will get you city views in your photos and allows you to have a private space for your first look and some of your portraits.
This was March and it snowed so an overcast day will hinder your views of Toronto, but if you have a sunny day image the photos with the CN Tower as your backdrop.
Learning to see differently is a great quality in your wedding photographer and I'll try and get creative images at every wedding.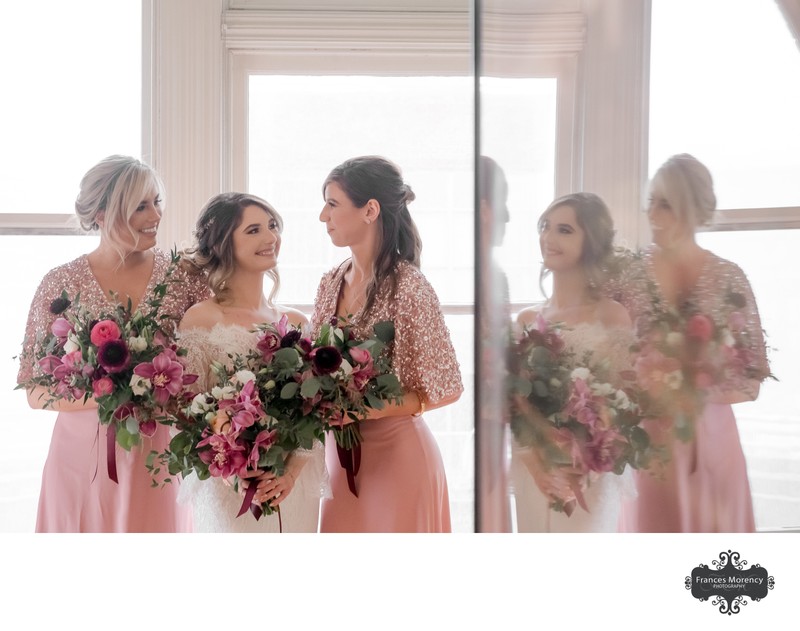 This ceremony space was beautiful with edison lights and lots of window light.
Saturated orange walls were the ideal location for wedding party portraits when it's cold outside.