WINERY & VINEYARD WEDDINGS
Winery & Vineyard Wedding Venues
I love being a wedding photographer at winery weddings we'll get to photograph you during great light at golden hour
A family based business offering a property for your wedding or event rich in history and an expansive estate.
No need to go anywhere else for your wedding photography if you're getting married at a winery or vineyard.
Beautiful tented options for your ceremony and or reception.
421 Penetanguishine Rd., Barrie, ON
(705) 797-1919
I love this vineyard and have photographed many weddings here in all seasons. The property is extensive with a beautiful frontage and fields way in the back, gorgeous signature front door painted in red, barrel room, glass front. The vineyard is close by for use in your photos and plenty of trails and options for variety in photography as well.
The main reception room is decorated with a modern feel and golden hour sunset light streams in the room.
The chefs at this venue are incredible and the attentive staff will not disappoint.
Adamo Estate Winery has multiple rooms to host your wedding guests and private rooms ideal for a bridal suite if you need a moment alone.
This venue also includes an attached back deck for in and out access and options during your reception and cocktail hour.
A dreamy setting at this Clarksburg winery ideal for any wedding day.
Georgian Hills Vineyards has 12 acres of gorgeous vines and stunning backdrops for your wedding day photography.
This vineyard offers options for small intimate celebrations to large tented events.
This Georgian Bay Vineyard has been eagerly developing this property with weddings in mind and you won't be disappointed with the property or the staff or the wine.
Nestled on the mountain in between Meaford and Owen Sound this property will delight any couple looking for a vineyard wedding in Georgian Bay.
The property will host your wed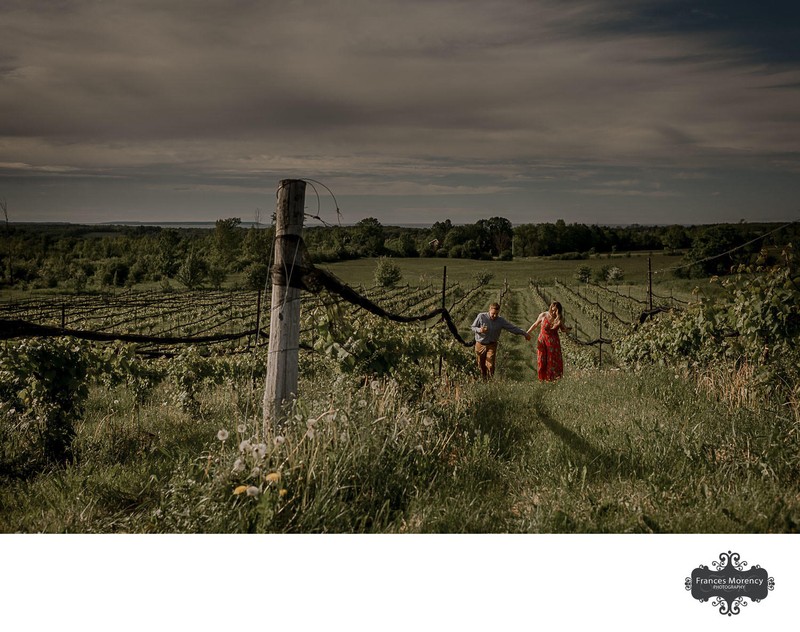 This Winery Estate is picture-perfect for weddings or corporate celebrations.
WINERY & VINEYARD WEDDINGS