BARN WEDDING ALBUM
As a wedding photographer, I want you to see what a full wedding day looks like and not just favourites in the wedding portfolio. The best way to see what a full wedding day looks like is by viewing the wedding album.
You can get a really good idea of how a wedding day played out by looking through the wedding album.
The day started at the brides house photographing her details, her getting ready and bridal portrait. We also photographed a lot of the bridesmaids and mother daughter moments including heirloom jewellery her sister put on her in tears.
The bride drove to the family farm and headed to the cottage on the property to wait for the ceremony to start.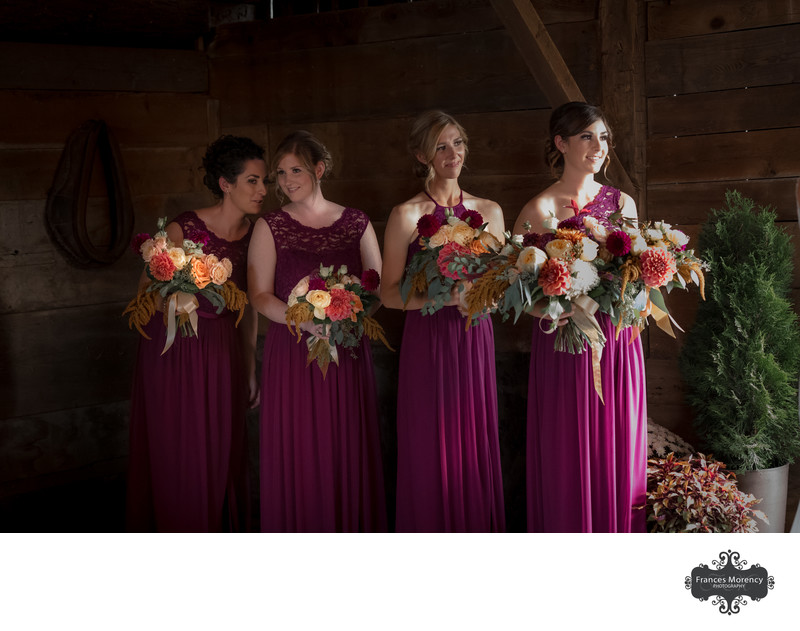 As the couple were walking out, I waited for the them to reach the threshold and asked them to kiss so that I could get this below shot in the best light.
Normally, I ask my couple for 1 hour for private portraits with the 2 of them alone and with this property, I was looking forward to it. However, the groom was more interested in joining his cocktail hour so we compromised and he was willing to give me 2o minutes.
Luckily, he had me, a professional who can work fast and knows what i need to get in order to make them happy with the portraits after the wedding is over.
This property had a lot for me to work with..... a pond, row boat, corn field, 2 cottages, a barn, horses, tree lined laneway and barn board fencing.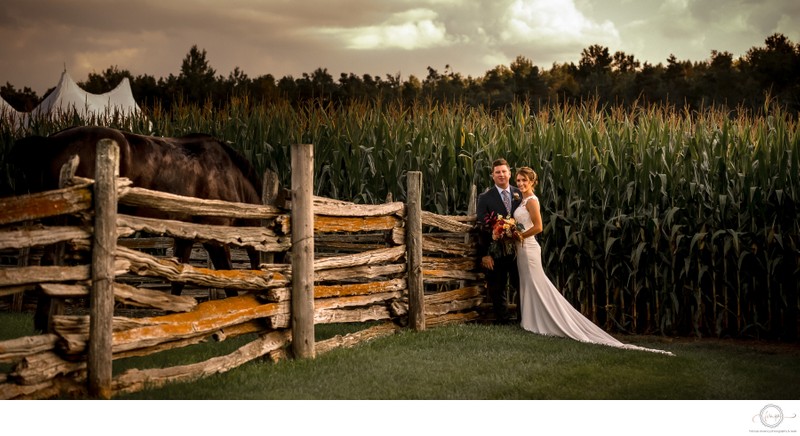 The reception was cut out of a corn field where a marquee tent was erected and a path was lined with the most gorgeous posts and planters.
As golden hour light set in the wedding party made their way into the tent by dancing down the path.
Where I stood, I was able to photograph all the action from the wedding party and follow the bride groom into the tent.