Bride Walking Down Aisle: Donalda Club Photographer
This golf venue has an exquisite garden for ceremonies and a variety of locations for great wedding portraits
The Donalda Club has amazing locations for wedding pictures right on site. This is one of the reasons I love to photograph weddings at this North York wedding venue.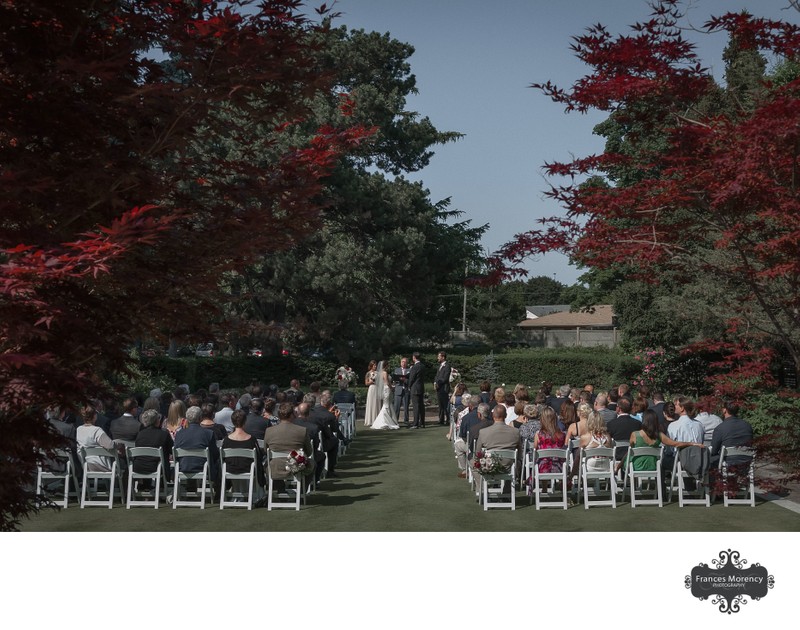 Wedding Ceremony Location
Next to the clubhouse, Donalda Club's formal garden is bordered with flagstones and original plantings that highlight the best of each season. Fragrant and tranquil, it's a peaceful nook on the property to exchange your vows. Options to have the garden as your backdrop or the stunning classic clubhouse be your view for your guests while you say your "i do's".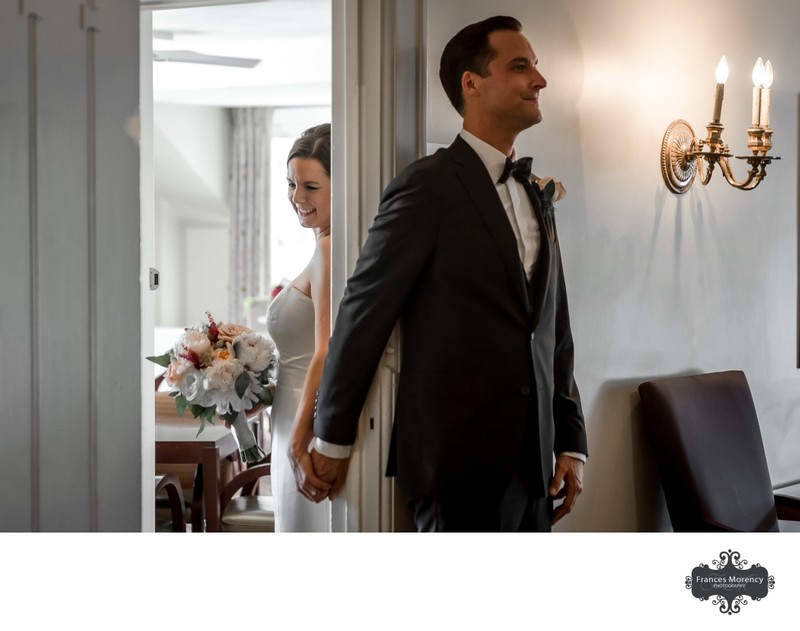 The adjoining lawn, lined with manicured flower gardens and shaded with the arbor, this makes Donalda Club the perfect setting for cocktail hour for your guests to enjoy while you go and take your portraits around the property.
Wedding Photography Locations at Donalda Club
My favourite wedding photography location at Donalda Club is this tunnel of light with a mirrored wall. Depending on the time of day, this photography location is ever changing. You can have a beautiful overcast day to create the ideal soft box which is a photographers dream or a high contrast day with harsh light and strong shadows to get any photographers creativity flowing.
The way that I see light and photograph my couples sets me apart from other photographers in Toronto, The GTA and North York.
I'm very good at finding unusual locations and unique spaces to create original images for my clients. Images that are different from other photographers that have photographed at this wedding venue. It's about giving my clients something unique to them and their wedding day.
This North York wedding venue also has a couple buildings on the property that are ideal for wedding photography if you have a more rustic theme to your day. These country have European modern look and can easily be incorporated into barn themed wedding photography. But, Donalda Club has many more options for wedding photography with a bridge, beautiful light, long fairways, manicured gardens, flower lined walking paths and so much more.
Your day is filled with your first look in the classic upstairs rooms at Donalda, wedding ceremony in the garden, open air cocktail with guests, luxuriously decorated elegant dinning room where kind words in a few chosen speeches finally lead your to your reception and finally your stunning night photo with the wedding venue as your backdrop.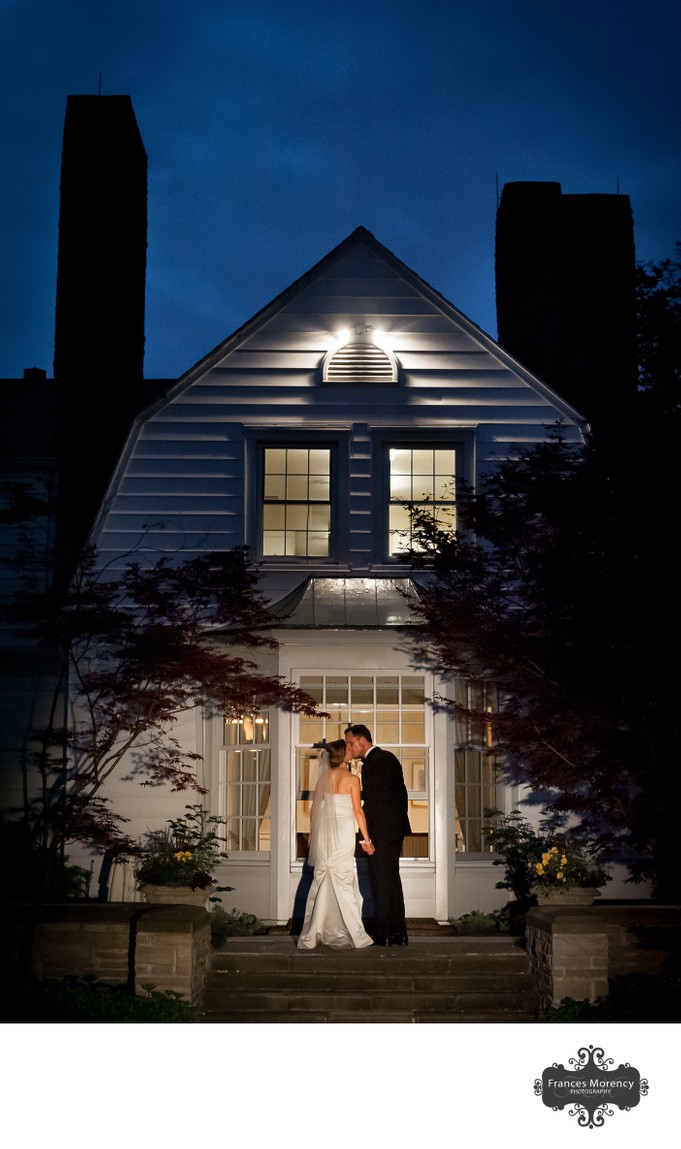 If you book me to photograph your wedding day at Donalda Club, you will get the same attention to detail that I provide all my clients for a well rounded documentation of their wedding day at Donalda Club. It's an amazing venue for a North York wedding and I look forward to many, many more weddings on this golf club property.


Location: Donalda Club, 12 Bushbury Dr, North York, ON M3A 2Z7.

Keywords: ceremony (75), Donalda Club (4), Highlight Slideshow (19).

1/500; f/4.5; ISO 200; 70.0 mm.