Caledon Wedding Photographer
This beautiful luxury Caledon wedding day in September was elaborately decorated by Season's Floral Studio amongst a carved out corn field. The tent was erected right in the centre of the corn field with a long laneway decorated with lots of flowers and colour on these stunning hand strewed barn posts.
The Reception Marquee Tent
I'm going to start here with the reception because it was like nothing I had seen before. My groom lives here or should I say his parents own the property and he grew up here. While this is a farm property it is meticulously groomed and manicured.
They cut out a space for the Marquee Tent inside the corn field which was precisely designed with this laneway leading from the barn.
We photographed this couple's engagement session on the property and used the beautiful barn, the corn fields, the expansive grounds, the few animals and finished with "on golden pond style portraits during golden hour.
How to Plan the Perfect Farm Wedding
For any venue that isn't full service, but especially barn wedding venues the most important is insurance and licensing the barn to be open to the public.
Plan on being responsible for:
tables
chairs
dishes
lighting
generators
caterers and catering tents
backup tent
vendor tents
commercial cleaning of the barn and/or tent
access to water
perimeter lighting
parking
toilets
electrical availability for all vendors
Check the local sound ordinance rules
Set up the grounds
Plan for bugs
Plan a contingency for rain
Skip the Stilletos
Style up the Porta Potty
Barn Ceremonies
The ceremony was held in the barn simply decorated with a mason jar chandelier and guests sat in white chairs.
The bride arrived in carriage driven by her team of horses and dad at the reins.
She arrived at the barn in style while the groom wept at the alter.
After the ceremony, the bride and groom got back into the carriage and drove the team of horses down the long laneway and back around the house to the pond at the back of this private property.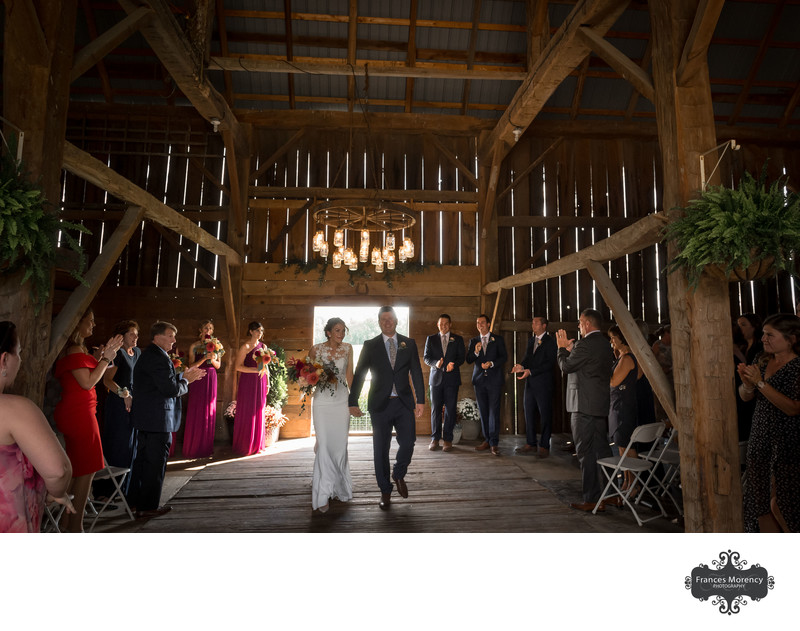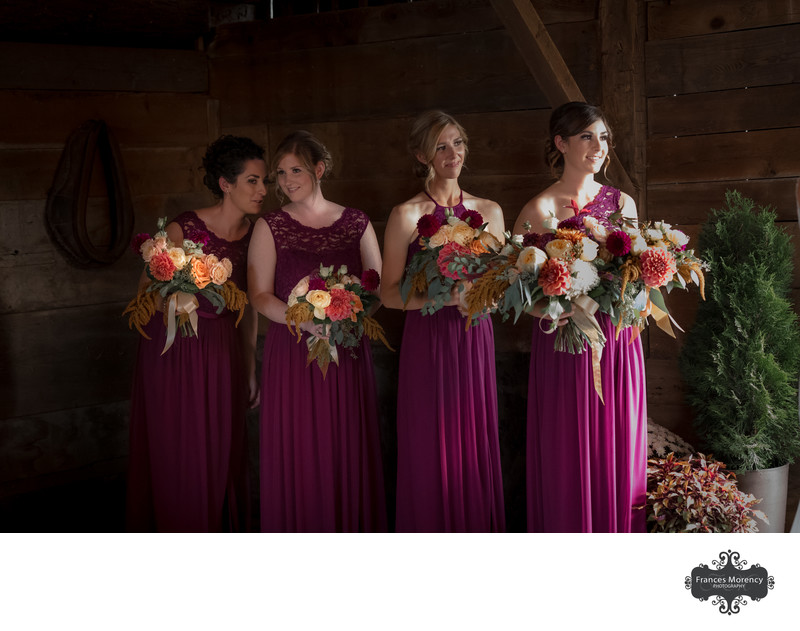 After photos of the family and wedding party, I spent 20 minutes with my couple as we walked back towards the party to join their cocktail hour which they were very excited to enjoy.
The reception began during golden hour with the bridal party dancing their way into the tent and then greeted the bride and groom to enjoy the evening.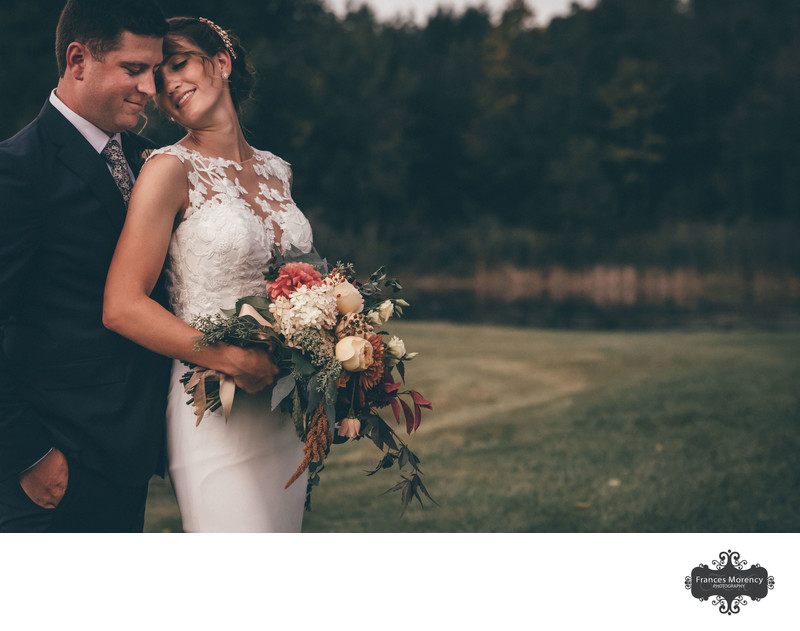 If you're planning a farm or backyard wedding contact us today to document all your memories.


Location: Caledon, Ontario.

Keywords: barn (4), ceremony (75).

1/200; f/5.6; ISO 1600; 24.0 mm.