Bride and Groom Laugh With Veil Flying in Face
Bride and groom burst out in laughter as the veil flies in grooms face during
wedding photography
at Adamo Estate Winery. Orangeville venues hosts events and weddings
We are preferred vendors at this Orangeville wedding venue and my entire team has shot weddings at this winery vineyard. Head over to the venues page to see more weddings at Adamo Estate Winery.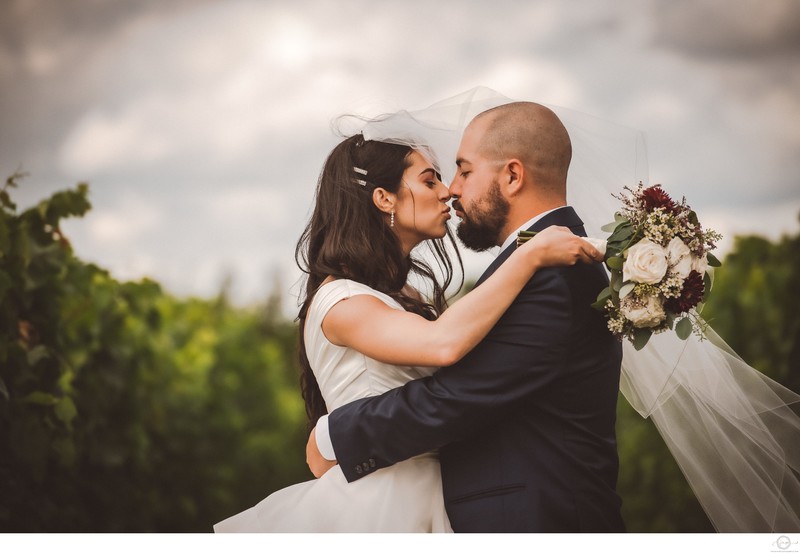 Location: Adamo Estate Winery, 793366 3rd Line EHS, Mono, ON L9W 5X7.

Keywords: Adamo Estate winery wedding photographer (5), Adamo wedding photos, caledon wedding photography, Orangeville Wedding Photographer (2).

1/8000; f/4.5; ISO 800; 32.0 mm.