Frances Morency Photography

Toronto Airport Pre-Wedding Engagement Photographer
Engagement photographer gets in the Pearson Hanger for aviation photos with couple.
He's a pilot and she's an airport employee and of course they met at work and really wanted their engagement session to reflect how and where it all began.
Photographing anything at an airport is harder than it looks and a lot of requests, applications and red tape needed to happen in order for us to get these images at Pearson.
The pilot (the groom) had a restricted access pass and the employee (his bride) had a pass and we had permission to photograph with the aircraft and access to the hangar. It also helped that I was an airport employee and had been screened with an all access pass as well otherwise this session may not have happened.
We are so happy it did.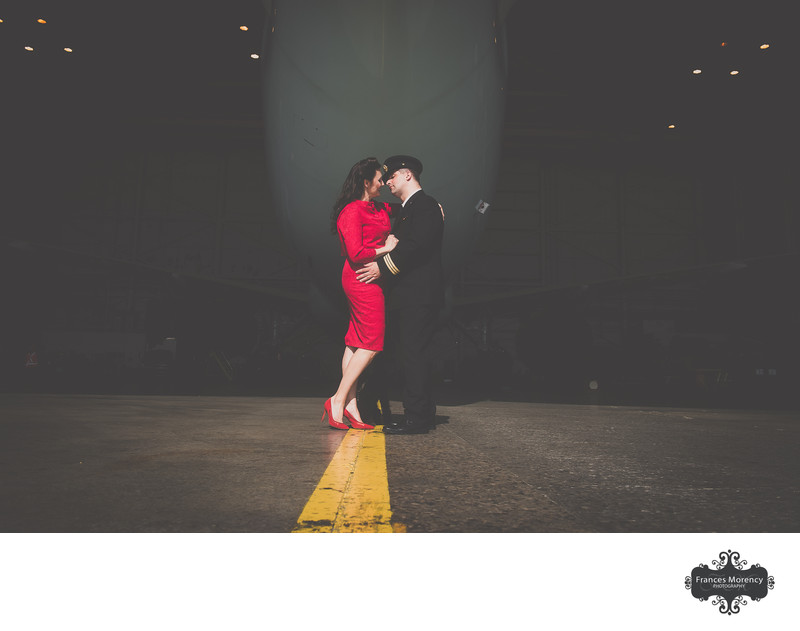 Location: Pearson International Airport 6301 Silver Dart Dr, Mississauga, ON L5P 1B2.

Keywords: Airplane (3), engagement (321), Hangar (3), Toronto (162).

1/2000; f/5.6; ISO 800; 24.0 mm.