Frances Morency Photography
Villa Caledon Inn Wedding Photographer
A surprise wedding venue in Caledon! with a row of Hydrangeas perfect for portraits of the bride and groom at Villa Caledon Inn
This was my first time at Villa Caledon Inn and it took me by surprise how beautiful it was. The grounds are a hidden gem from the very busy Airport Rd. and although I've travelled up and down the road for a decade.....I never knew this wedding venue existed at this location.
Jereme Q., married on 14/09/2019

Hire this woman!!

We are beyond happy with our decision to go with Frances for our wedding photos. She made us feel so comfortable in front of the camera! Frances had a clear vision during our photo session; it went quickly (so that we could join our guests asap) without feeling rushed. We felt so confident at the end of the night that she had captured every moment and detail. Communication up until the date and since then has been absolutely amazing.
Frances is not only a talented photographer; this woman KNOWS how to run a business


Caledon's amazing gardens for weddings at Villa Caledon Inn
This property in the heart of Caledon is ideal for a wedding venue and wedding photography. The beautiful outdoor ceremony space is ideal for small or large weddings and the cocktail space is just around the corner for your guests to enjoy as we go and take wedding portraits on the grounds.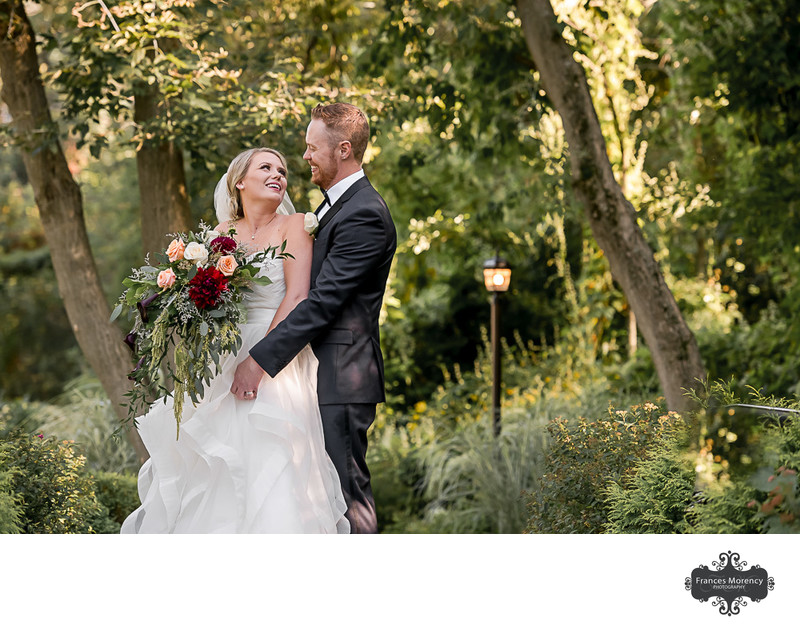 Location: Villa Caledon Inn, 16626 Airport Rd, Caledon East, ON L7C 2W9.

Keywords: Caledon (6), Highlight Slideshow (19), portraitscape (10), Review (9), Villa Caledon Inn (16), wedding couple portrait (122).

1/3200; f/6.3; ISO 5000; 26.0 mm.