Best Caledon Engagement Photos
Two outfit changes and two styles of photos at Caledon Engagement photo session.
How did you feel about the engagement session after it was all over?Great, it was more fun then we thought. France was a pleasure to work with. She made us feel comfortable and we knew we were in good hands.
THEIR LOVE STORY......
How did you meet?At a friends birthday party 18 years ago.
What do you remember most about your first date?Watching 'Freddie vs. Jason' and how scared Aneta was and how happy I was when she dug her face into my chest during all the scary scenes.
When did you know he was the one?When Eric left his job, family and friends and decided to come with me to Sydney, Australia and support me during my studies.
How did you feel the moment he proposed? Were you surprised by his planning?Super surprised. Even when I saw the ring box, I thought he bought me earrings. Until he went down on one knee in the middle of a forest during winter, started tearing up and uttered 'will you marry me' that I realized he was proposing. All I felt was shock and pure happiness.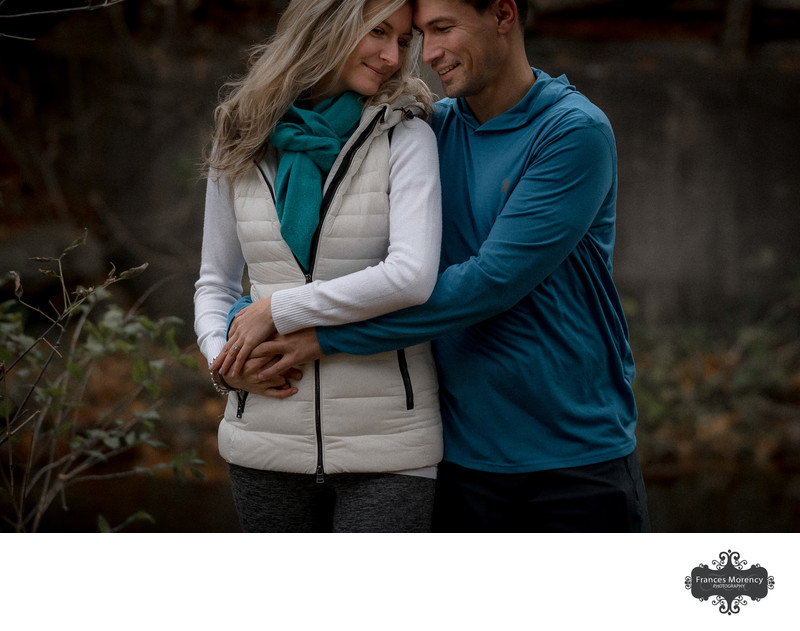 What do you like to do as a couple?Rollerblade, skate, cook together and go on long walks together exploring different cities.
If you could use 3 word to describe the theme of your day what would they be?Romantic Rustic Elegant
What is it about my photos that speaks to you?capturing those happy/in love moments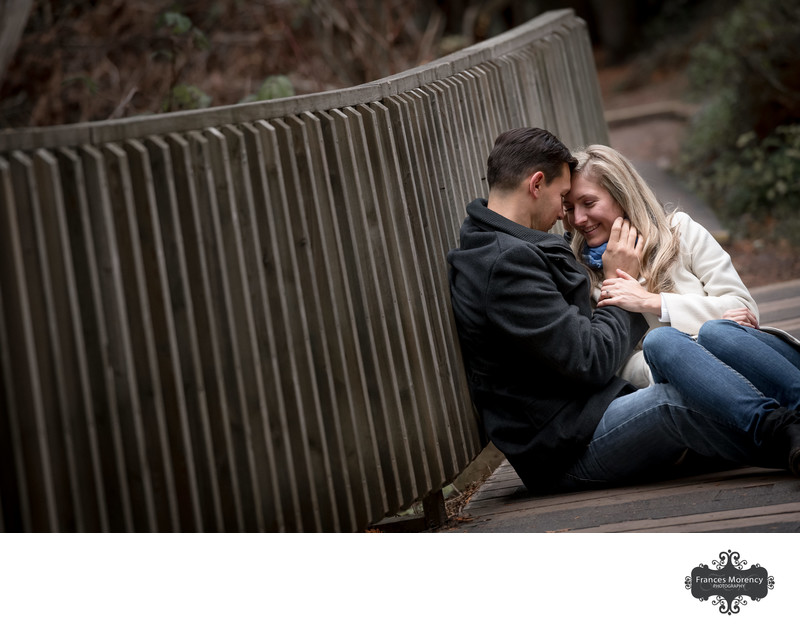 What is the one thing that attracted you most about your partner?insanely good looks lol and ofcourse, his/her heart

Tell me 3 things about your partner that describe them best?Eric: dedicated / sincere / supportive Aneta: adorable / understanding / sensitive

Tips or advice that you would give to future couples when planning a wedding?Get a wedding planning book and take things one step at a time. The one we have has checkpoints each month so it is easy to follow. And start saving! We opened us a joint account where we deposit equally each month to help pay for deposits from vendors etc.

Location: Belfountain Conservation,10 Credit Park St, Belfountain, ON L7K 0E5.

Keywords: belfountain (2), engagement (132).

1/500; f/4.5; ISO 1000; 110.0 mm.