Engagement Photography in Small Towns
Going to a small town or village or popular neighbourhoods in Ontario is one of my favourite things to do with an engaged couple for their engagement photography.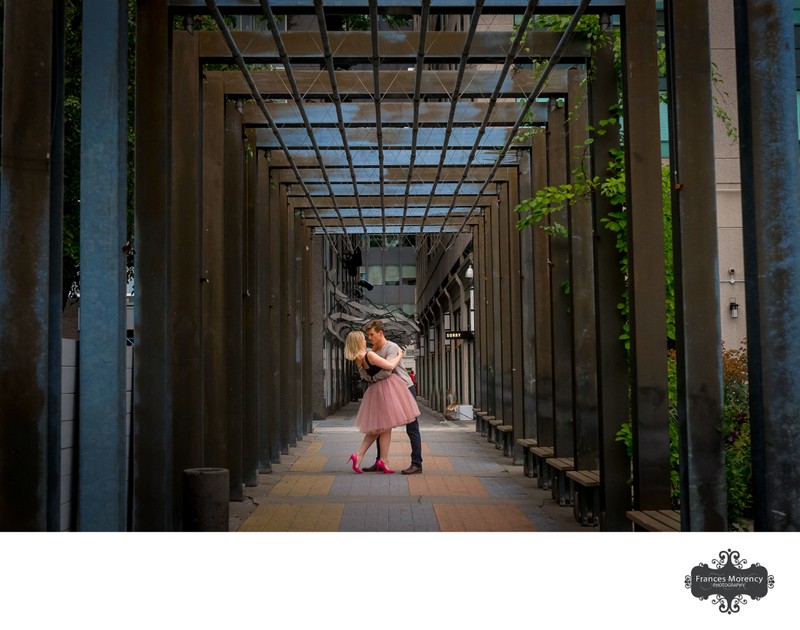 How did you meet?
We met on Tinder.
What do you remember most about your first date?
I was so nervous that I didn't stop talking. Steven had to stop me and ask if he could kiss me.
When did you know he was the one?
I knew Steven was the one after our first long weekend away together. We survived horrendous long-weekend traffic and were trapped together in the same car for 9 straight hours.
How did you feel the moment he proposed?
Were you surprised by his planning?I was very happy when he proposed. I was surprised by the planning and that it was happening.
Why did you choose this venue?
We chose the venue because of the location, parking, in-house catering and that it would be a scenic setting for a winter wedding.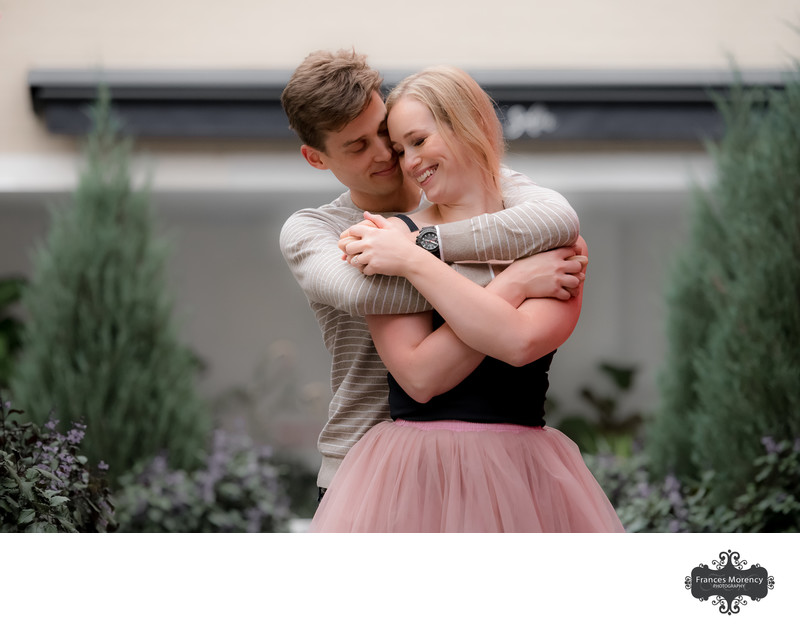 If you could use 3 word to describe the theme of your day what would they be?
Romantic winter wonderland
Memorable moment from your waking up the morning of and getting ready for your day?The most memorable moment was reading the card wrote for me. He had put together two cards to make the perfect card.
Tell me your feelings about who and why you chose to be with you while you put your dress on?
I had my maid of honour, Kelly, help me put on my dress. She is my best friend and it was a special moment for us.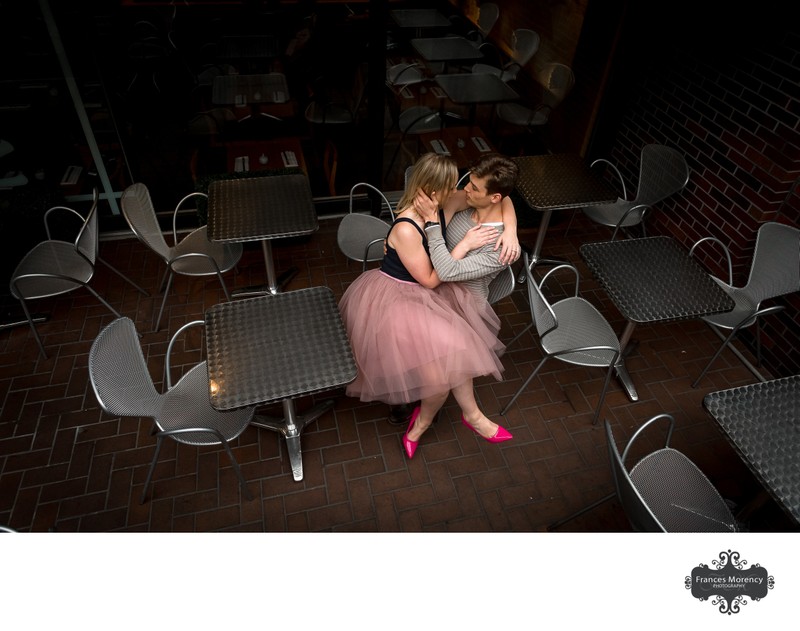 What did you feel and remember from your ceremony?
I remember walking down the aisle and seeing all these smiling faces looking at me. I remember Steven had a big smile on his face as I was walking toward him. I felt very emotional, happy and excited.
Who and why walked you down the aisle?
My parents both walked me down the aisle because I am close with both of them and it was important to me that they both do it. Also, it is how it's done in the Jewish religion.
Comments / Tips about your venue for future couples?
Take advantage of the food tasting before booking. Know that the venue is there to make your day go as seamless as possible. Use Felicia for the decor because she knows the space really well.
Wedding Coordinator: Gus Papazoglou and Jeremy Tobias (Fantasy Farm)
Caterer: Fantasy Farm
DJ/Band: Jeff French (Impact DJ)
Officiant: All You Need is Love
Makeup: Leah Marie Makeup
Hair: Kristi Lauria
Florist: Sweetpea's Inc
What did you talk about during your first dance together?We talked about how excited we were that we were married.
What did you do together the next day that was memorable?We showed up at the family brunch wearing our 'Hubby' and 'Wifey' t-shirts.
If you could tell engaged couples 3 things not to stress about on the wedding day what would it be?

Seating chart The flow of the evening Getting your dress dirty
Location: Ontario.

Keywords: small town engagement (2), urban (6).

1/1600; f/4.5; ISO 2000; 135.0 mm.