Elora Mill Hotel & Spa Wedding Photographer
We love weddings at Elora Mill Hotel and Spa and if you're looking for wedding photographer that capture moments then we are your team.
The Elora Mill Hotel & Spa
This was my first wedding at The Elora Mill and I couldn't wait. I knew the bridal suite was spectacular from all the photos I seen. However, I didn't expect it to have this gorgeous light and to have this much space. A gorgeous white wardrobe in the room made a lovely backdrop facing the window light. The stunning wallpaper, and pale blue bedding all highlighted the decor perfectly.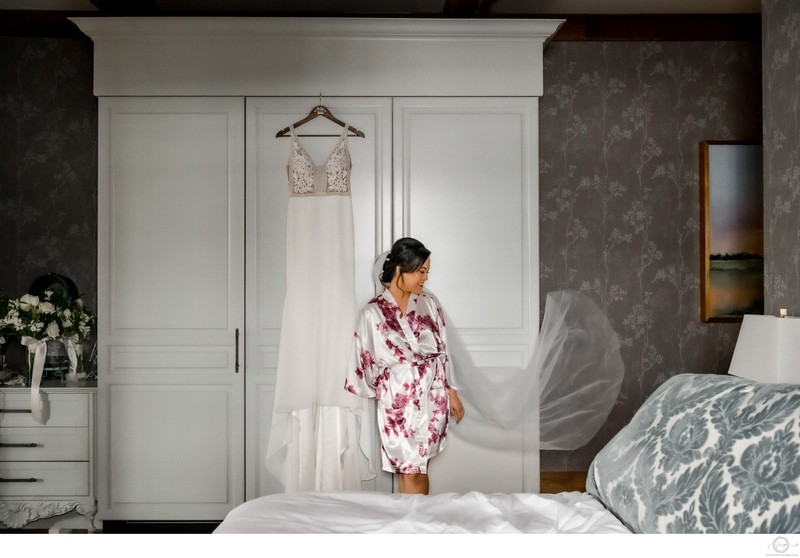 The bride got dressed with her wedding party in the attached suite with floor to ceiling windows and the most spectacular view of the Elora Gorge. This winter wedding had just had a light dusting of snow and the trees outside were slightly covered and the sun still shone through. This room was the perfect space for her to get ready.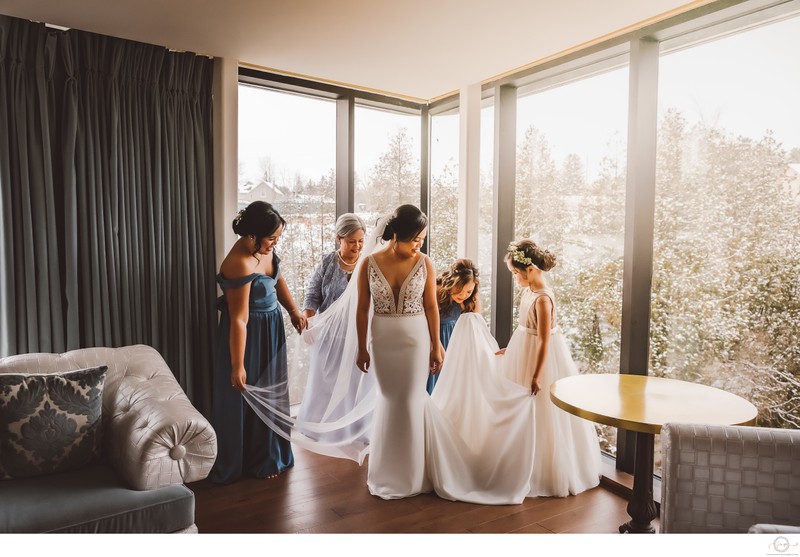 THE VENUES
THE GRAND



top floor of The Granary
accommodates up to 200 guests
views of the Grand River and the Elora Mill
custom harvest tables
Seating Capacity: 200
THE IRVINE
bright and fresh cocktail reception area
ornate and beautifully detailed room exudes luxury and European charm
opulent mouldings and majestic chandeliers
rich colour palate and wood-burning fireplace
Seating Capacity: 100
THE FOUNDRY
industrial space strikes the perfect balance between rustic and romantic
Dramatic wooden chandeliers and aisleS flanked by reclaimed timber beams
elegant finishes and a polished marble fireplace.
Natural light streams in through the grand windows
limestone chapel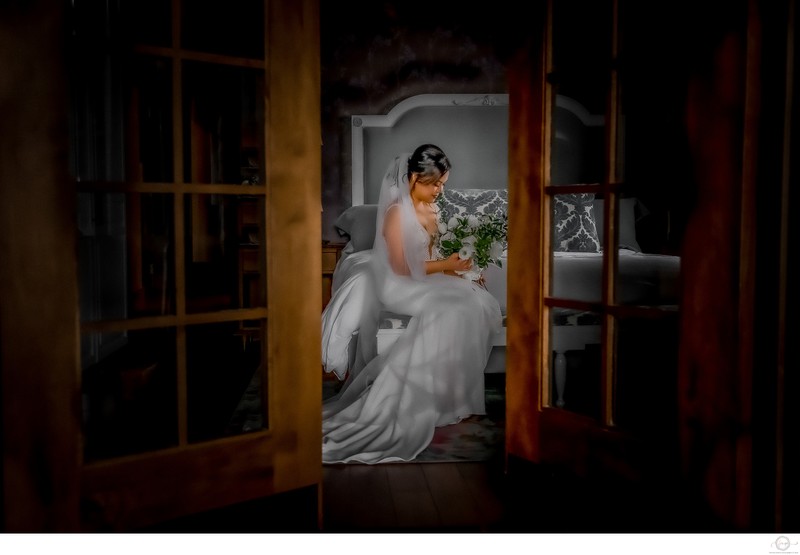 THE CEREMONY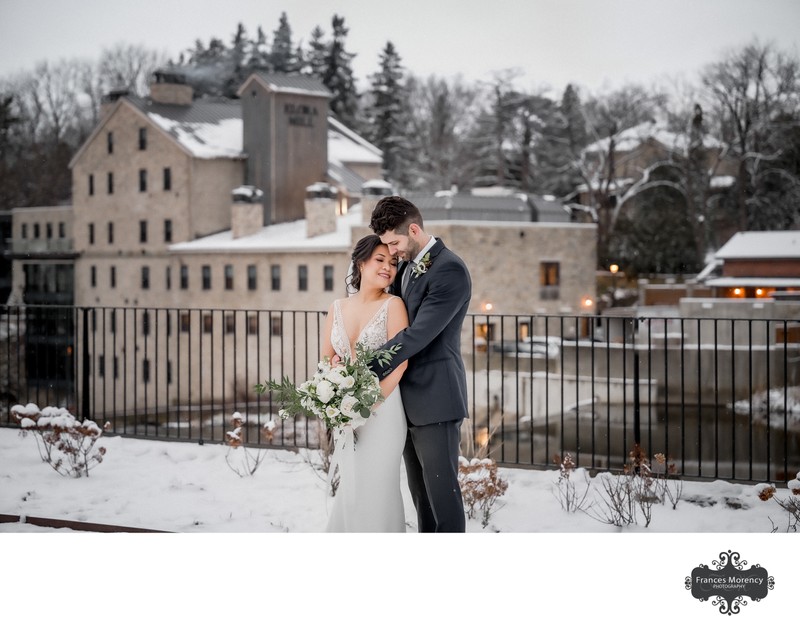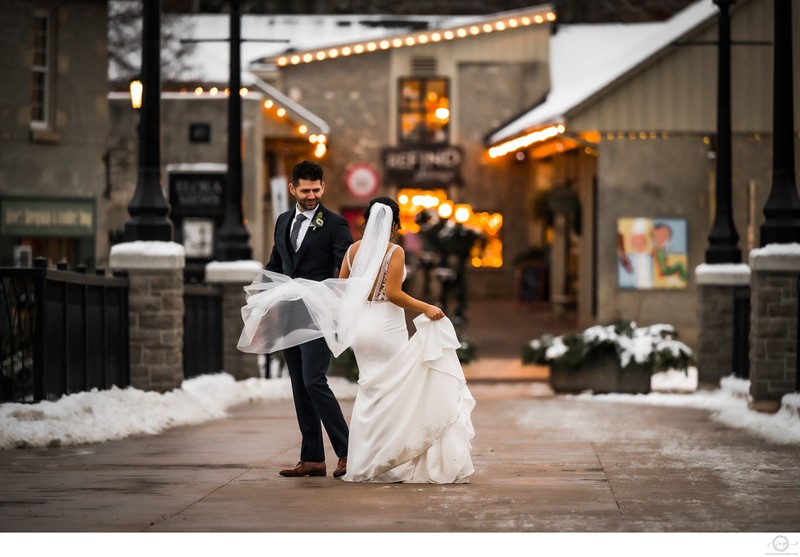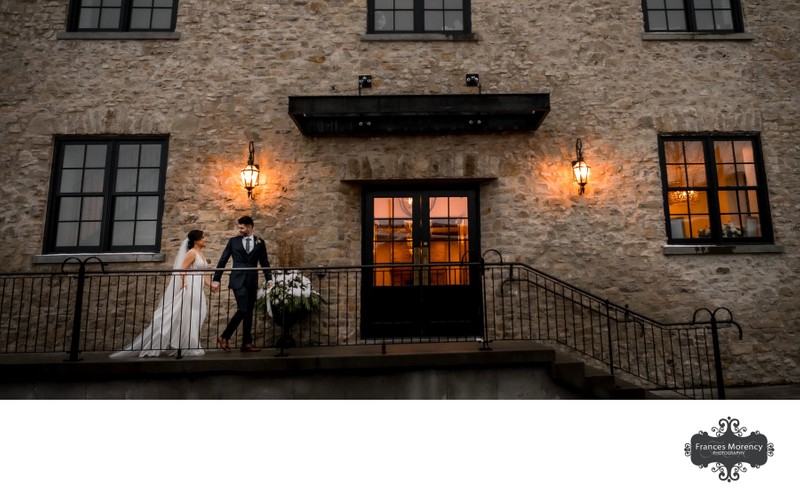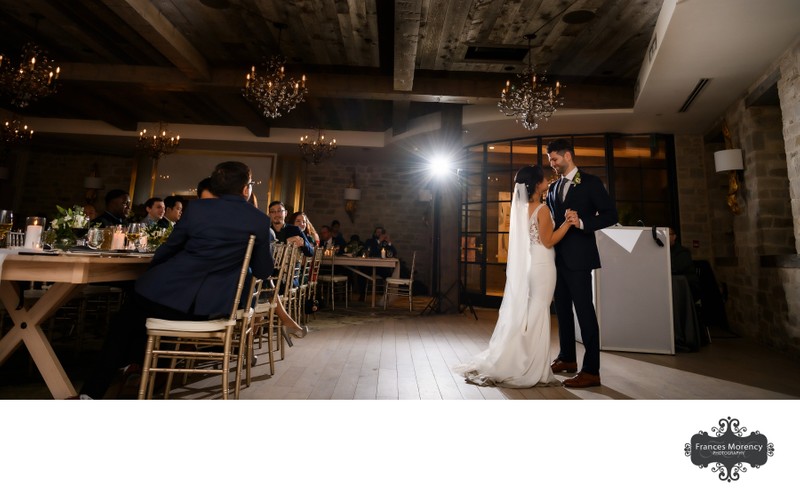 LOCATION

Venue: The Elora Mill & Spa Destination Wedding Venue

Address: 77 W Mill St, Elora, ON N0B 1S0

Location: Elora Mill Hotel & Spa, .

Keywords: pearl wedding and events (2), The Elora Mill Hotel and Spa (22), wedding couple portrait (117), winter wedding photos.

1/125; f/2.8; ISO 1000; 150.0 mm.