Bride Groom Kissing at the Bar: Canoe Restaurant Photographer
As wedding photographers, we'll photograph whatever journalistic moments happen, but it helps if you're the type of couple who are intimate, fun and spontaneous.
The day started with groom preparations before heading over to the brides hotel at The St. Regis, Toronto for her getting ready photos. The bride got ready with her sister and mom then had a simple first look with her dad.
The view from the window read colour and shapes to me and it was the perfect option for her photos of the shoes and dress. The shoes were photographed with a shallow depth of field and with the dress, I chose to include it in the background.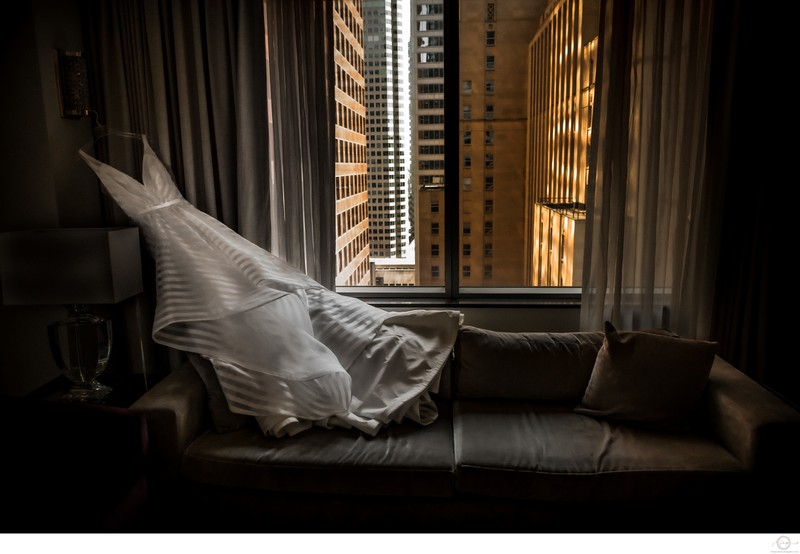 When a bride chooses a ball gown to wear on a wedding day, I always expect her to dance and play in her dress.
I don't stage or pose any of these images. The light was beautiful in this room, so I didn't have to reposition them. I let the moments happen and created images.
When the bride asked me if we could take photos in the elevator hallways..... I said sure not knowing what to expect. The hallways in this hotel were stunning and yes the elevator were there and we had to navigate people coming in and out but the photos were worth it.
As we were leaving the St. Regis Hotel dad opened the door for his daughter and I photographed this moment
The bride and her father drove over to Canoe Restaurant together and I was outside waiting for them because I couldn't stand the thought of missing anything and I'm so glad I did because I love this photo of them walking in together,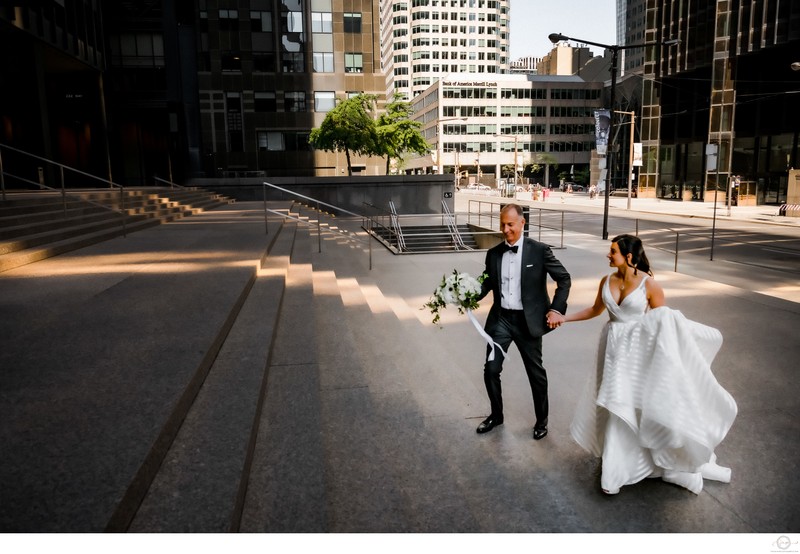 The ceremony space a Canoe is epic. I love the way they stood in the middle of both rooms and with family seated on both sides.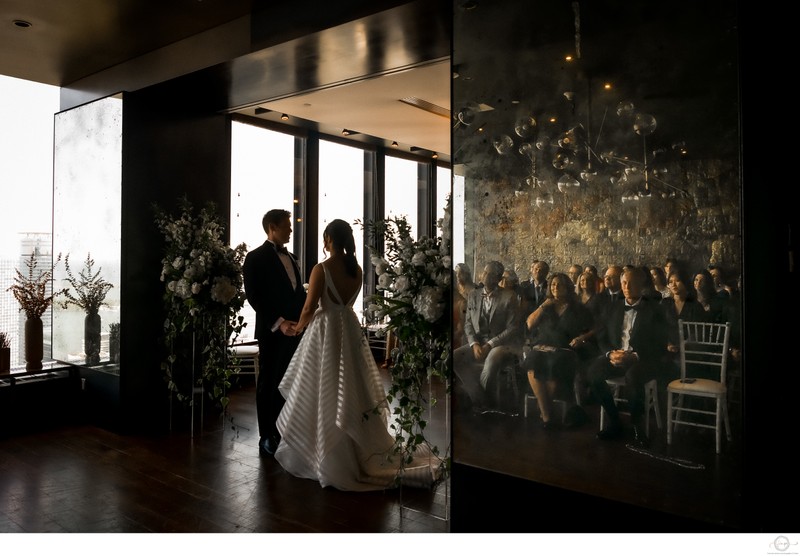 We headed downstairs after the ceremony for portraits of the two of them in the business district. The black pillars just downstairs and the glass made the perfect location for their wedding portraits.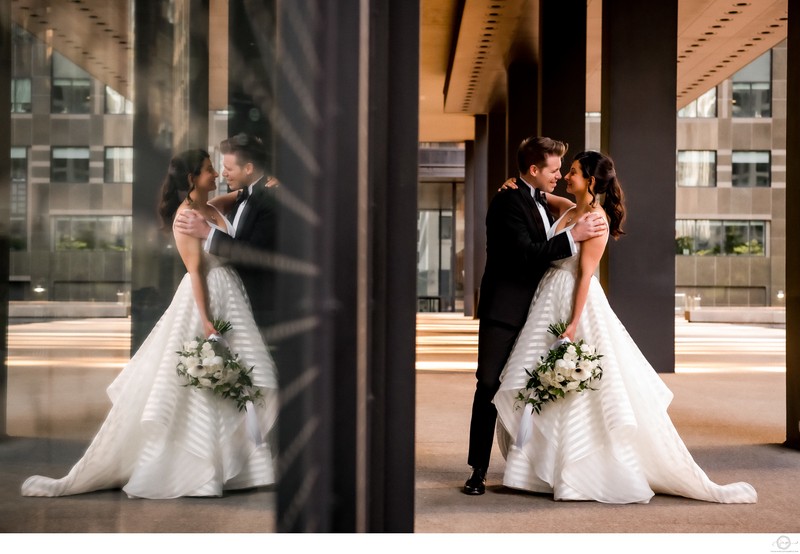 Look at the light in this space, I was in heaven and could have photographed all of their portraits here in numerous ways.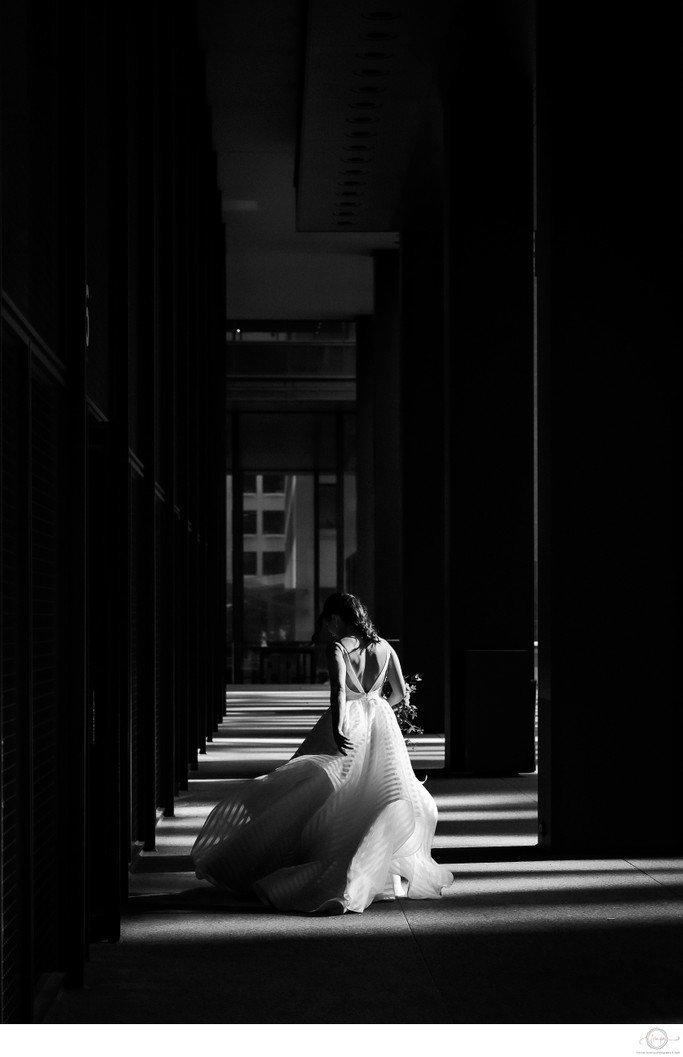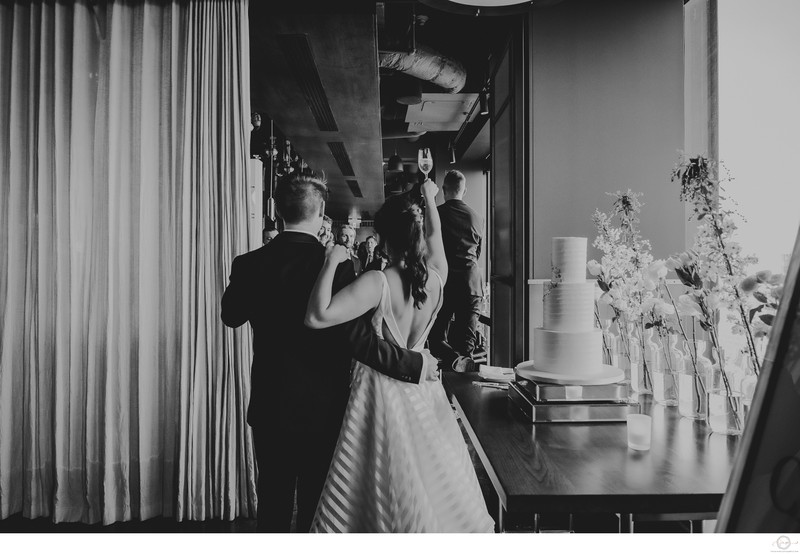 Location: Canoe Restaurant and Bar, 66 Wellington St W 54th floor, Toronto, ON M5K 1H6.

Keywords: Canoe Restaurant and Bar (18), wedding couple portrait (103).

1/200; f/4.5; ISO 1100; 70.0 mm.