Blurry Wedding Photos Trend in Toronto
I can't believe blurry wedding photos are the new trend in
wedding photography
. I have been delivering blurry photos to my clients for years. If the moment is good and the focus was off you should still have the image.
The allure of Blurry Wedding Photos
The creative aspect of blurry wedding photography has been gaining popularity over the last couple of years among photographers and clients. Clients are seeking out creative wedding photographers that can deliver images no one else has such as:
Film Photos

.

Back in the day, before Auto Focus cameras and lenses receiving some blurry photos was normal. Blurry or soft images can elicit a sense of emotional connection that sharply focused images can't. Dreamy or soft images help portrait feelings of love, movement and connection between wedding couples that essentially creates romantic photographs. Typically, for me, blurry images get turned black and white for an extra layer of nostalgia or romanticism.

Artistic Photos

. Photographers with a creative edge to their portfolios will also deliver blurry photographs created not by accident because of missed focus but on purpose by shooting with a slower shutter speed and creating motion blur in camera.
Photographers are running to their archives to dig out all the blurry images that were not delivered to clients in hopes of discovering blurry wedding photos with a creative edge or emotional pull.
How to Create Deliberate Blurry Photos
There are many options to creating blurry photos in camera and in post productions.
Motion Blur. Use a slow shutter speed and photograph your couples in movement such as the first dance or the first look or with a movement task such as twirling the bride. This in-camera technique can be easily achieved in seconds by lowering your shutter speed in camera while photographing the couple then easily dialing back in the accurate shutter speed to freeze the motion back into a sharp image.
Depth of Field. Using an ultra-shallow depth of field can be another option for creating this blurry image style. Use a low f-stop number or wide aperture to create a shallow depth of field where part of the image is sharp and the rest of the image falls away in a blur. This option is a technique that is already commonly used in conjunction with camera movement to create more of a blurry image effect.

Post Processing.

Going a step further and creating a blurry photo in post processing with software such as Photoshop or Adobe Lightroom allows greater control over the image. Creating blur in post processing allows photographer greater control over the amount of blur to add to an image and also allows for the delivery of the sharp image.
To Finalize
Blurry wedding photos is a trend that is here to stay and also a trend that will differentiate the caliber of wedding photographer couples hire. Creative trends allows couples the opportunity to differentiate between the experienced wedding photographer and the beginner photographer.
Intentional blur is not suitable for every couple or every moment, but it allows couples another unique way to get a variety of images on their wedding day.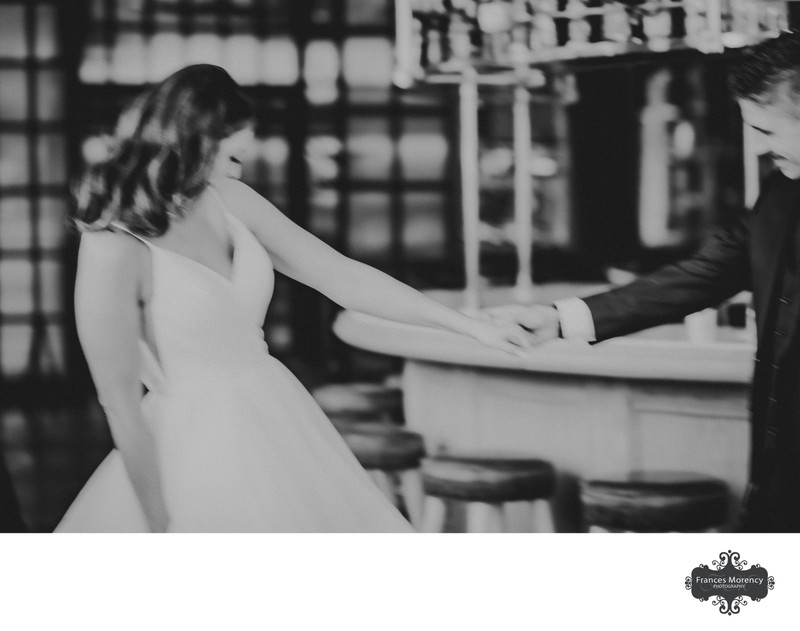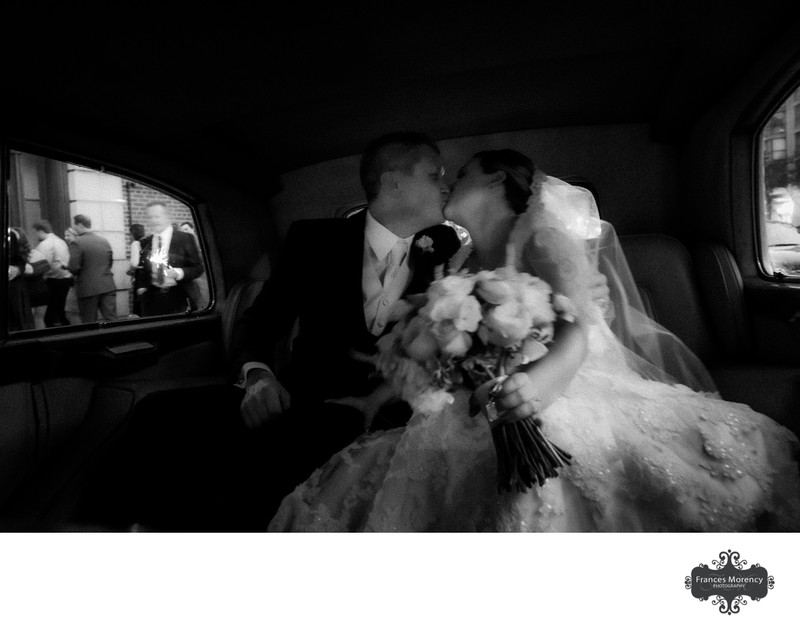 Location: Second Floor Events, 461 King St W, Toronto, ON M5V 1K4.

Keywords: barn reception (3), bw (131), grand entrance (3), Second Floor Events.

1/100; f/4.5; ISO 800; 24.0 mm.