Light and Bright Bride Portrait Indoors: Elora Mill Photographer
The Elora Mill Hotel bridal suite is stunning for your preparations and your wedding photographer should be able to photograph a ton of variety in this space.
The image above is in the bridal suite living room including a fireplace, classic furniture and the best view of the Elora Gorge in any season.
If I turn around though, the best moody light is in the bedroom through the french doors. The bedroom is decorated in powder blue with a white wardrobe which is also a fantastic backdrop for photos.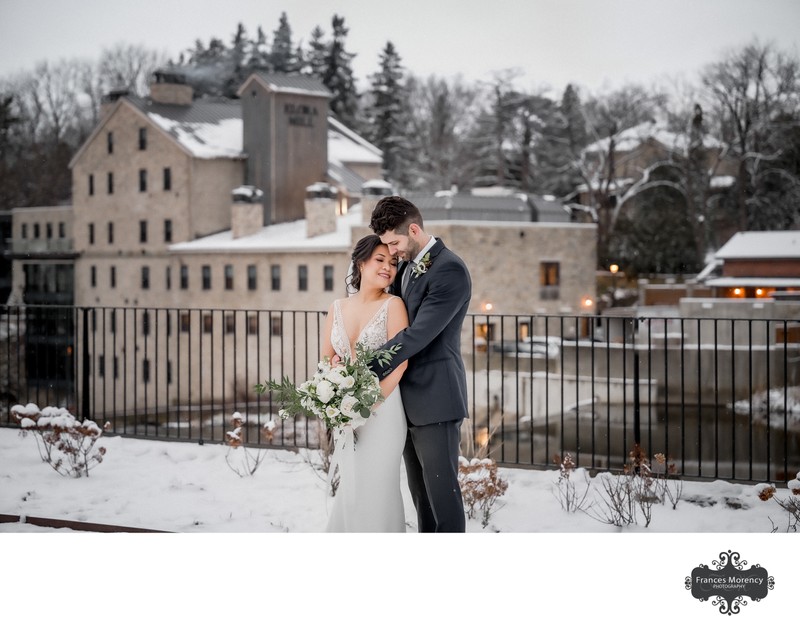 Location: The Elora Mill Hotel and Spa, .
1/640; f/4.5; ISO 1600; 29.0 mm.