Journalistic Wedding Photographer
WHAT'S MY STYLE
"How do you describe your style of wedding photography?"
Journalistic, unposed, documentary, modern, lifestyle, light & bright, dark and moody are all great words that most couples have heard when hearing about wedding photographer styles. I will try and give you a break down of what all of these styles mean.
My style can reflect any one of these types of photography and how I typically try and educate my clients is by letting them know that the light on your wedding day can definitely dictate the look of your photos first off, then the editing will play a huge role as part 2.
PHOTOJOURNALISTIC
Most of the wedding day will be captured in this style. Journalistic wedding coverage is the documentation of the wedding day without interruption, setting up the scene or posing. A journalistic photographer creates portraits in a natural setting without directing anyone.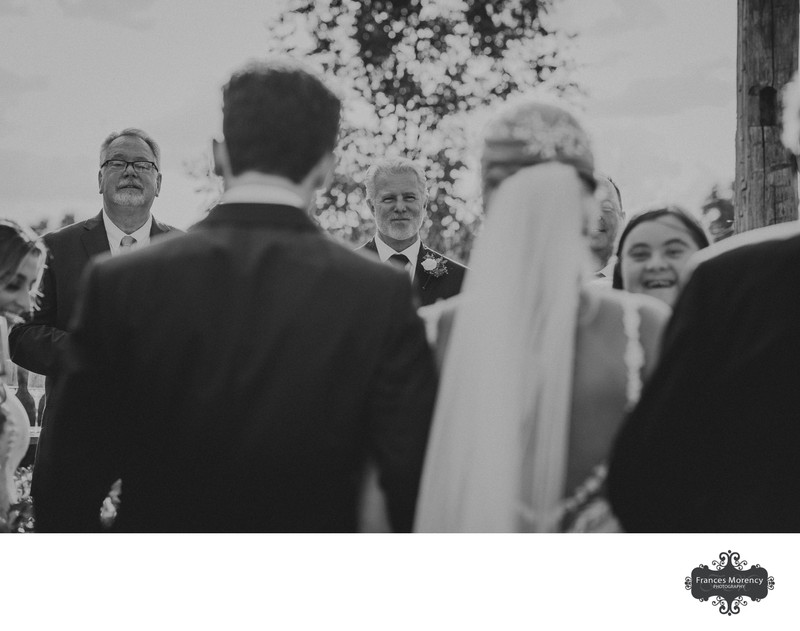 Like I said, this is how I will photograph most of the day. You can hire me to be 100% journalistic where I will capture the day completely unobtrusively like a "fly on the wall" type of photography.
My style of journalism is a little less cold and a little more directed. My clients love that I put them in great light and let the moments happen.
A true photojournalist will just watch and photograph no matter what the situation.....messy bridal suite or dark room.
A semi-journalistic photographer with stage the scene and illicit the moment and ask for fake reactions and laughter in order to create a journalistic effect.
ME...... i'll put you in great light and let the moments happen naturally. I'll send dad to you and let the moments happen. I'll ask your bridesmaids to help you get dressed and just document the true moments and reactions that happen without staging it.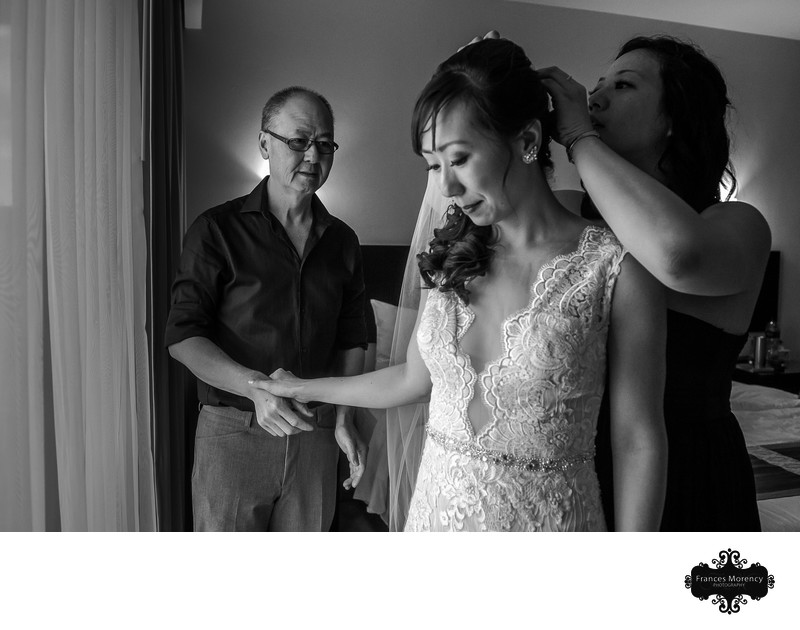 TRADITIONAL WEDDING PHOTOGRAPHY
A traditional wedding photographer typically will work off a shot list and create camera aware portraits in certain locations. The scenes will be scouted beforehand and the couple will be perfectly posed and styled.
ME..... I'll spend up to an hour alone with my couple wherever they choose to go. We'll walk around together and when I see great light we'll stop and i'll take pictures. I try and keep my couples in motion for the most natural looking photos and even when i'm close up i'll photograph them just talking and interacting together. I lot of times they don't even know I'm taking pictures.
I want to give my couples a really great variety of images from their day so I will do a few traditional photos as well. I will also create beautiful portraitscapes which are photos with a great scene or location with a bride and groom.