Amazing Words from Our Clients
Read real reviews from satisfied and happy clients left on site like Google, The Knot, and WeddingWire.
Hire a professional photographer and you'll get what you need, but hire a business with a PASSION for photography and you'll get a pro that will go above and beyond for their business and clients. - frances
---
Rachele & Mike Married September 2022 Flamborough Golf & Country Club
I am updating our review because we finally had our wedding day and I can't express how incredible Frances! In the weeks leading up to our day, we faced a few timeline issues and Frances was so reassuring and supportive. On the day of she made my husband feel so relaxed and confident and she made me feel so beautiful! She was amazing at getting all the shots we wanted and focusing in on family because that was something super important for us. She was ready to go when we made a quick decision to go around table to table during dinner and all in all she was ready to capture any and every moment. During speeches, Frances was so good at capturing the reactions of those speaking and also of our guests and me and my husband. You can tell that Frances loves what she does because the pictures we got back exude all of her love and greatness. I can't say it enough - Frances is amazing!

********

We fell in love with Frances, her work and her style at our friends wedding. So much so that we booked her for our own wedding. Since booking her in 2019, she has been readily available to help us (especially with trying to plan a wedding through the pandemic). She has been flexible, supportive, understanding and empathetic. We had our engagement pictures done with her before the pandemic hit and we are absolutely in love! We can't wait for our wedding (finally!) and to work with Frances again. All in all, Frances is the best!
Lauren & Morgan Married at The Living Waters Resort
We had such a wonderful experience with Frances and her associate Andrew. The booking process with seamless, even despite a few date changes thanks to COVID. Communication with Frances was always very clear and working with Andrew on the wedding day was such a delight! They were better than I could have imagined and he captured our big day perfectly!
I was so bummed that I couldn't actually photograph your day because of stupid covid rescheduling. But, i trust Andrew with all my clients and have for 7 years now. Andrew has been a big part of my team the longest.
And when the pictures came W.O.W!
---
Gali & Brad The Millcroft Inn & Spa September 2022
From start to finish, she made every step of our wedding photography process a breeze. Communication is amazing and the photographs are UNBELIEVEABLE. Everyone we know commented on how amazing all the photos turned out. Could not recommend highly enough!!
Incredible day with this lovely family. Truly a wonderful experience with you and always a pleasure to deal with before and after the wedding. Thank you so much.
Frances and her team are absolutely AMAZING
---
Thank you again for making it a stress free day!
---
Natasha Brink - Millcroft Inn & Spa - Married October 2022
The photographs we received were amazing! Frances did an incredible job.
---
Ashley Alexander - Millcroft Inn & Spa Married September 2022
---
MC & N Orillia's Alley Cat Music and The Common Stove - November 2022

"From the moment I first contacted Frances I knew she was the right fit for my photography needs. Throughout the planning process, I would touch base with Frances who would not only be quick to respond regarding my photography based questions, but also reassuring regarding a few unpredictable events that arose in my planning process. Frances was a delight to work with on our elopement day. In fact, she fit right in with our little group of family and friends. Her out-of-box thinking and creativity resulted in superb pictures. The photos turned out great and we are truly pleased with the results. I highly recommend Frances to be your event photographer, your pictures will be stunning!
Thank you again for being a part of our big day.
--
---
Magical Photos for a magical day
We are absolutely in love with our photos. Frances was able to capture the magic of the day, without us even noticing. She was familiar with the venue and worked with us to ensure we captured everything we were hoping for.. Would 100% recommend.
Sent on 01/Sep/2022
Not to mention that she made two camera shy introverts feel very comfortable
REPLY:

You guys were certainly troopers on 1 of the hottest days of the summer pulling off a fabulous mid day wedding. Congrats again!
---
Carolyn, Villa Caledon Inn - Married on 03/sep/2022
Breathtaking photos!
She did both our engagement photos and our wedding photos. She and her assistant, Andrew, did a great job of capturing both portraits and journalistic photos. They were both so flexible on the day as timing got away from us. They were patient as we sorted out family portraits, and even stayed on an extra hour at the end to capture the band and dancing. I can't thank Frances Morency and Andrew enough for the fabulous experience and the stellar photos!
Working with Frances was amazing
---
Alana , Carmen's Banquet - married on 22/apr/2022
The best photographer
I can not tell you enough about how incredible Frances is. There are honestly no words that describe how great she truly is. She is someone who you can see loves what she does and actually cares about getting you the best possible photos and her work is undoubtably the greatest. She tells you exactly what you need to do and makes you feel like your most beautiful self no matter what you are doing with her. She has great packages with a range of services offered in them and you literally can't go wrong no matter what you choose, but I highly suggest having her for as much time as you can. I can tell you even after my wedding we will be hiring her again for other things in the future just because she is that amazing. Thank you Frances for everything!
Sent on 28/Apr/2022
---
Philippe Giacomelli - Maternity Session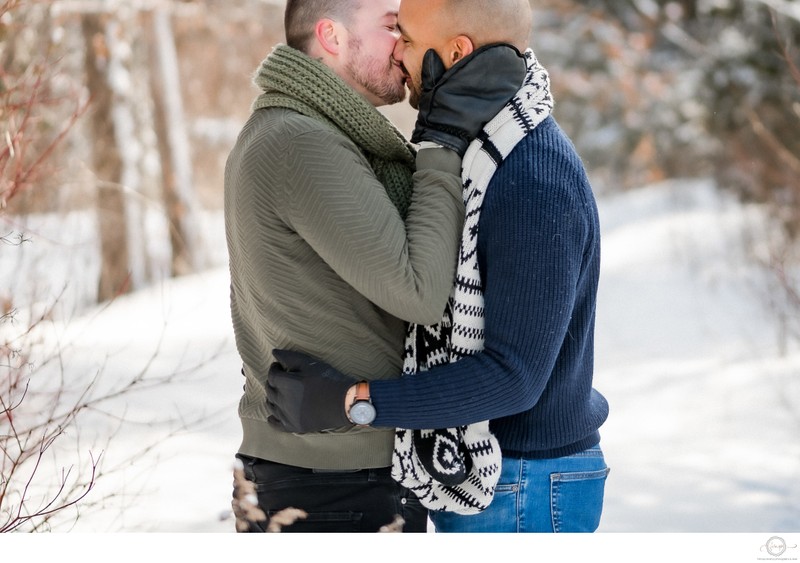 ---
Shannon & Greg w/ associate photographer at Cluny Bistro October 2021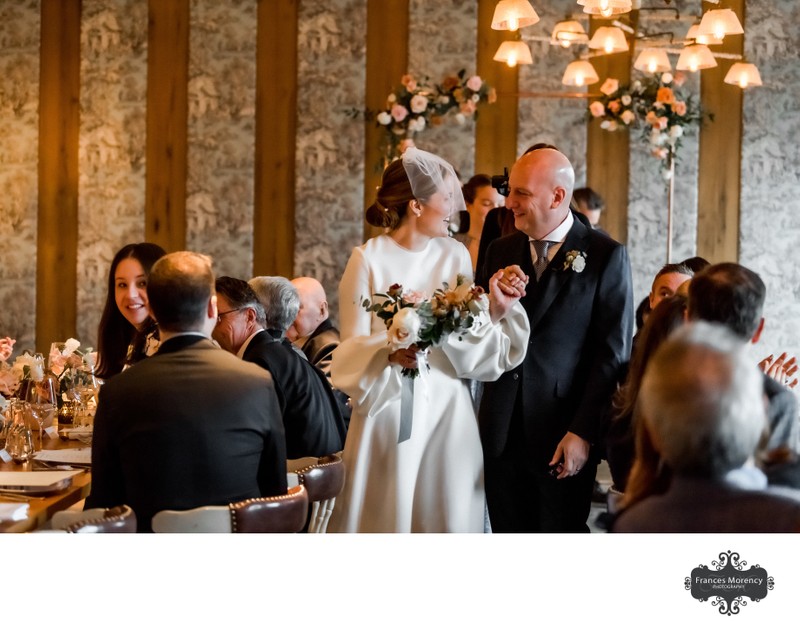 For our wedding day we hired one of Frances' associate photographers. What I loved about the process was Frances' involvement from beginning to end. Frances does all the editing and the photos are magnificent. We've ordered several prints and the quality is excellent. France was available and very helpful in the ordering process and helping with creating the small album that came as part of our package. As an added bonus Frances led me to Kenzie of Kenzerama Productions who created a beautiful video of our day. Frances is a pro, she's clearly passionate about her work, and I would highly recommend her services for your wedding day.
The associate photographer was fabulous on the day of .... but the constant communication with Frances before the day, and most certainly after, was so impressive.
---
Dena & Ryan at Severn Lodge September 2021
Incredible from start to finish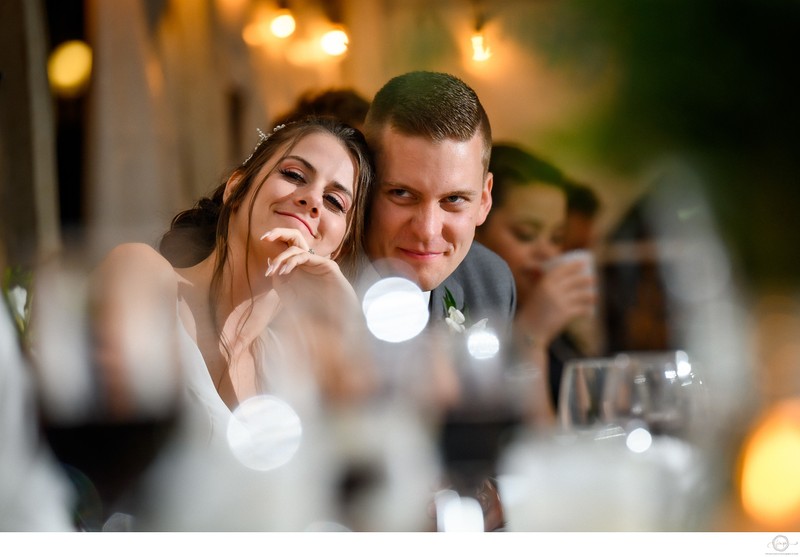 Frances and Melissa were wonderful! Extremely professional, transparent and helpful as we navigated postponing our wedding during the pandemic. Frances was with us every step of the way. We loved having her shoot our engagement pictures and wedding. We love her style, creativity, and the way she plays with light. And she's a ton of fun! We can't wait to see our full gallery! Would highly recommend.
Thank you both again so much for your hard work and artistry as our wedding photographers. We had so much fun shooting with you and are extremely grateful for all of the amazing moments you captured throughout the day. We missed you before you left & forgot to give these gifts to you earlier in the day, but wanted to give a little extra " thanks" for all of your work.
Best Dena & Ryan
---
Merissa G.
Hello Frances,
I follow you on social media and you've photographed some of my friends who've been married. I'm a big fan! Before I had a dress or venue, I knew I wanted you on board.
I hope you have availability to cover our wedding - we're getting married on November 5, 2022 at The Heights Ski and Country Club. Please say you're available!
I'd also like to discuss a boudoir shoot with you, to give to my fiance as a wedding gift.
I look forward to hearing from you soon,
Merrisa
---
LAURA AGNEW
Positive: Professionalism ( with associate photographers )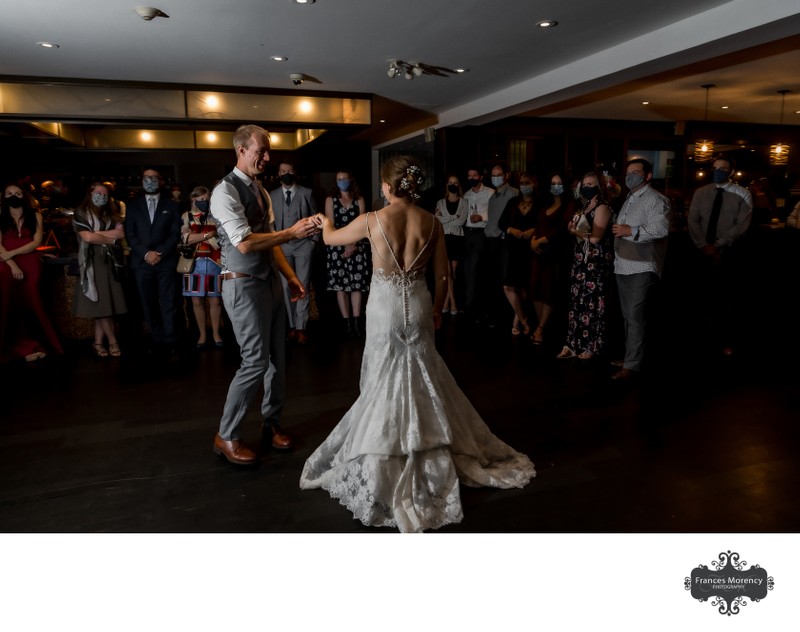 ---
RACHELE D

---

jasmine c
---
Michelle W. , married on 14/aug/2021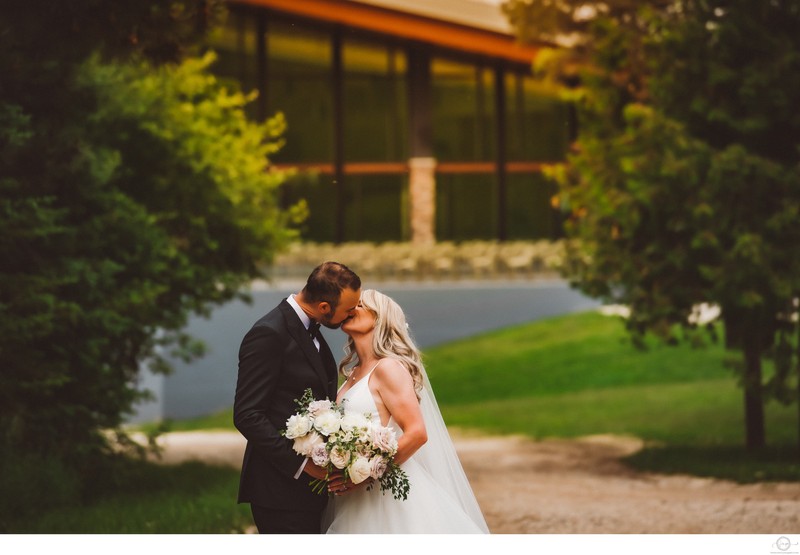 Superb experience!
With the chaos of COVID, Frances was flexible and understanding. She offered a tentative timeline during our first meeting, which no other vendor did so I was able to plan with other vendors with the timeline in mind. My husband and I also don't like being the centre of attention so Frances gave us pointers of what to do and how to stand so we could capture intimate and candid photos. 100% recommend using Frances :)
---
PAULINE BESSADA

Positive: Professionalism, Quality, Responsiveness,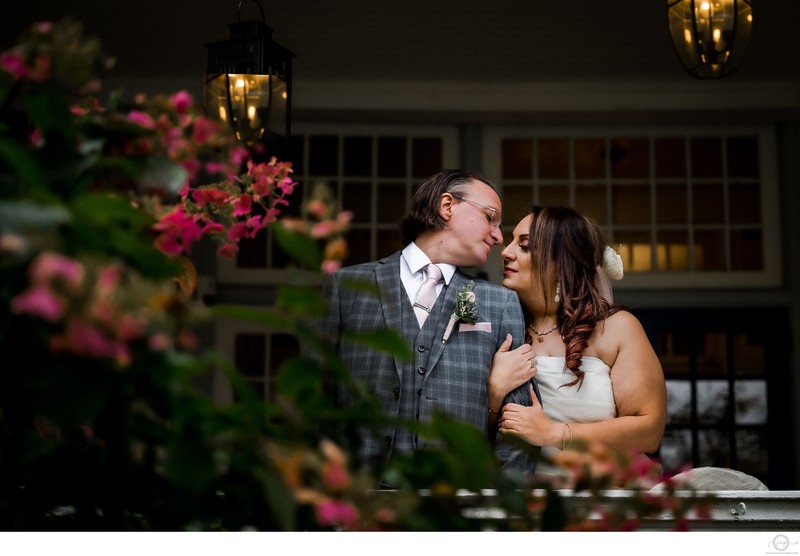 ValueFrances is an outstanding photographer! She worked with us for both our engagement and wedding, and we could not be happier. She is a true artist! We were rarely posed, and never felt awkward during both sessions. Her eye for detail, and perspective is truly unique. She captures the moments we didn't even know happened. The photos came out better than we could have expected even though the day was dark and rainy! A true professional, and super easy going all at the same time! Loved every moment working with Frances! Our wedding was captured perfectly!
---
Julie H. , married on 17/jul/2021
Amazing Work
Frances was absolutely amazing! Very professional and on the ball. I've never done any kind of photography and we didn't do an engagement shoot but her directions were fantastic. She made everything super easy and comfortable and the photos are incredible.
---
Lynn Izzard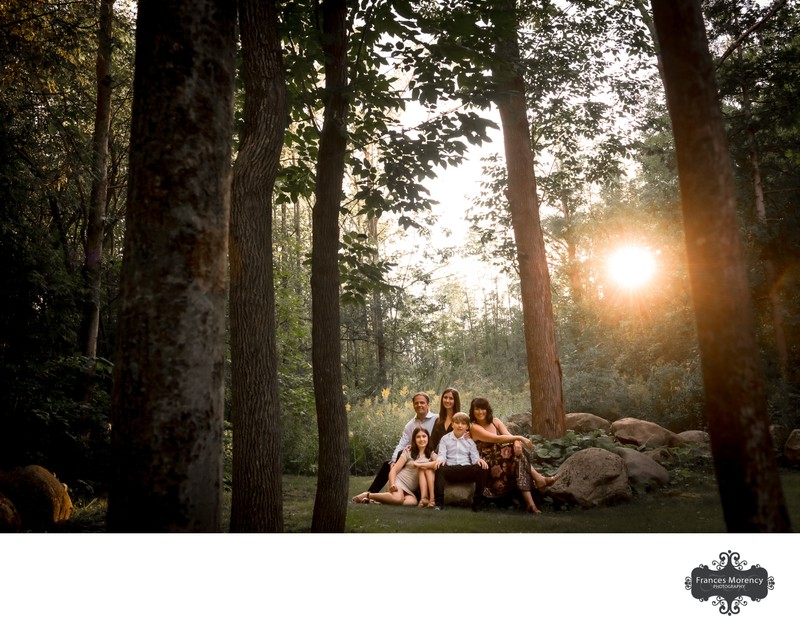 Frances,
You are incredible. I cannot express my gratitude enough - for your innate and wonderful ability to capture our family.
THANK YOU.
I will write more later but you are correct - how on earth does one narrow down this kind of beauty you have captured?
Thank you! Thank you. Thank YOU!
Lynn
---
Dixie Ho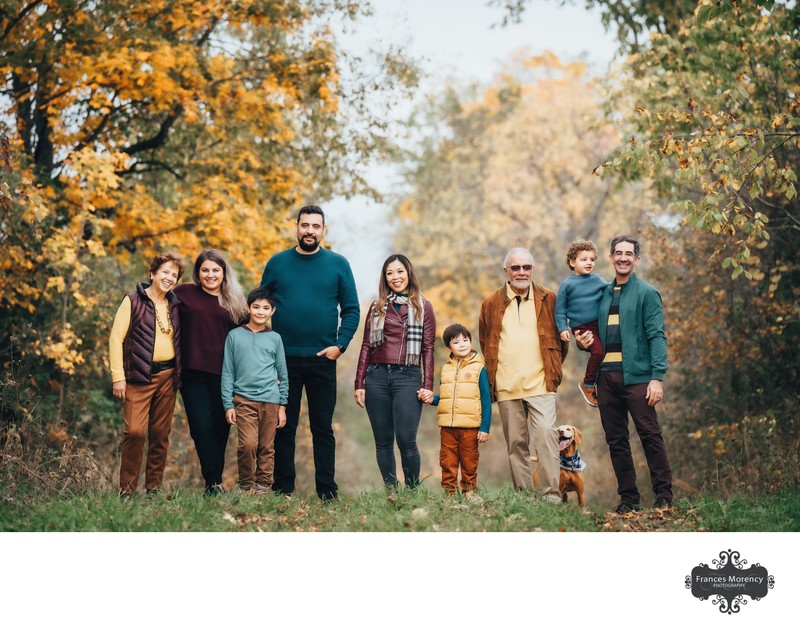 Frances- I just wanted to say that I really appreciate how responsive and professional you have been, and we're not even close to photo day yet. It really means a lot that you have clearly put so much effort into your craft and in setting up your business- the booking system, payment, automatic emails, etc. You're a rarity!
Have a great rest of your week,
Dixie
---
Shona&Paul
Hi Frances,

Meant to send this earlier but, as you know all too well, life is busy!

I want to thank you SO much for everything you did on August 4th for us. Seriously - all of our family continues to talk about how great you were: directing, efficiency, friendliness, putting everyone at ease, and also discretion when needed. Paul and I had way more fun than we ever would have guessed during our "photo shoot" in the woods. And the fact that you were so generous in conversation and time with my brother Ryan meant more than I can say. He's had a hard year and that was a hard day for him, so getting to connect with someone who understood his enthusiasm was an amazing distraction for him. Thank you thank you thank you.

We love the teasers we've seen so far and can't wait to see the rest of the photos!

All good things,
Shona
---
Julie & Fio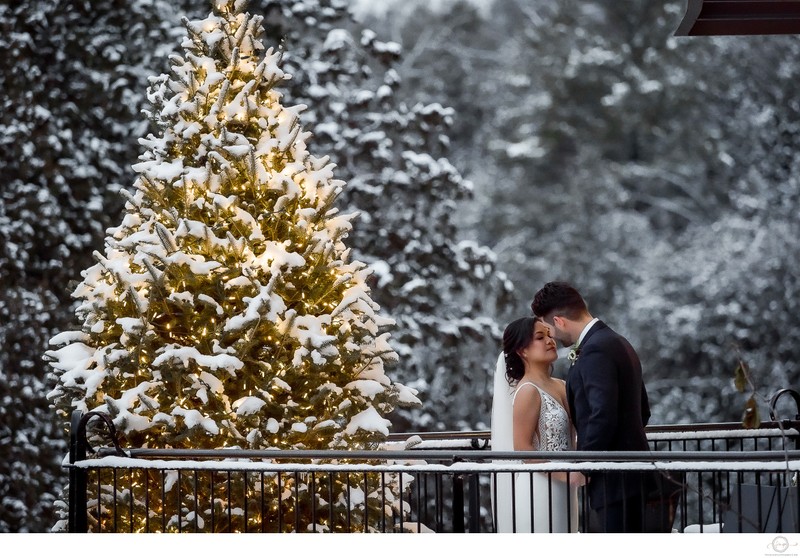 Frances, I am still so speechless right now. The images were soooo beautiful. You are such an amazing and talented photographer. We couldn't thank you enough. Yes, we would be very happy to fill out a questionnaire and honoured to be featured in your blog.
Julie and Fio
---
DEANNE K.
Frances photographed our elopement, she was fantastic to work with. We let her know our requirements and she customized a package to meet our needs and budget. We had a limited time frame on our wedding day yet Frances had everyone following her instructions and took a ton of pictures. And the pictures were absolutely amazing, we love them so much! Francis helped capture the perfection of our wedding day.
---
Fun Engagement Shoot
There aren't enough words to extend my love and thanks for the work Frances did for my fiancè and I's engagement shoot! She made the process feel extremely natural, and it was a really fun evening. We are in absolute awe of our pictures, our family and friends are having trouble choosing a favourite! Thanks again Frances, we can't wait until the wedding!
charron wedding
Incredible photographer and great to work with. I would highly recommend Frances.
Fantastic Family Photographer
I love Frances' style of photography where it tells a story and her use of light creates drama. She's been taking photos of my family for 3 years in a row now and we'll continue to use her and recommend her to all my friends. She works really well with my kids (3 under the age of 10) and can always get the 'shot' even when they are acting fussy.
Outstanding Photography
Frances was our wedding photographer and she was absolutely amazing. She made us feel so comfortable and at ease and honestly she was fantastic. From our first telephone discussion to the actual day -- all I have to say is WOW!! Frances is a truly outstanding photographer and her professionalism is beyond words. We absolutely loved working with her and would absolutely recommend Frances Morency Photography. We have just seen a sneak peak of photos and are thrilled -- can't wait to see the rest!!! Such a pleasure working with Frances and loved every minute -- thanks for an amazing day!!! Frances is an amazing talent and so fun to work with!!
extremely happy
I am extremely happy with my wedding and photos by Frances! I would recommend her to my friends and family. Her professionalism and flexibility was very much appreciated. She gave us reassurance and we were able to fully trust Frances and her photography vision.
Great, Fast and Creative
We decided to go with Frances Morency Photography because we loved how romantic her pictures looked. They also had a lot more contrast to them then other photographers that we looked at. Our wedding was supposed to be a big 200+ wedding, however since covid, we ended up doing a small civil union with around 40 guests, at my cottage. Frances was very understanding and fantastic to work with regarding all of the changes the pandemic had brought. It ended up being the best thing we decided to do, the day was amazing, and the pictures are unbelievable, its been a month and everyone is still talking about it - and the AMAZING pictures! Frances knows what she wants, and isn't afraid to yell across to people to move them in the right direction. it was amazing our pictures were done so quickly, and left us a lot of time to party with our guests and enjoy our day. My mom has huntington's disease and it causes her to shake (similar to Parkinsons) and the photos Frances got of my mom are AMAZING. If you want someone who will show up, be professional, take amazing pictures (and cut out the fake sales-y pitch & pictures that are all edited the exact same way- that we heard and saw so many times in our search), if you want pictures that you will look at for a lifetime and never stop smiling - then go with Frances Morency Photography.
Fantastic Photo Experience
Frances was really great to work with. She has the ability to calm everyone down and take control of her role in the wedding. Most importantly, the photography turns out beautifully.
Hire her. Trust me.
We saw Frances work at a friend's wedding. When it came time for our own, there was no question that we would hire Frances. She. Just. GETS IT. She has a vision, an understanding of what will work best, and puts you completely at ease. Beautiful photos, a total professional, and an absolute pleasure to work with. What more could you want?!
We hired Frances to do our newborn/family photos, and we couldn't be happier with how everything turned out! She was professional, super knowledgeable, walked around our home to find the areas with the best light, gathered "props", and directed us to get amazing, natural looking shots. She handled our newborn and very excited French bulldog with ease and resulted in some amazing photos. Turnaround time from the shoot to receiving our album was incredibly fast, and the photos were so beautiful we purchased them all. 10/10 would recommend!!
Amazing Photographer!
Steve and I are so grateful to have had you as our photographer for our wedding day at Hockley Valley Resort. It was very difficult planning our special day through a global pandemic but you were so flexible and accommodating with all of the last minute changes and it was such an awesome surprise to have you show up on the day of. You were detailed and responsive in the preplanning process and helped us work out the perfect timeline for our day. We were extremely impressed with how you commanded the timeline throughout our event and we had so much fun doing our photos with you. We have had a sneak peek at a couple of our images which are absolutely stunning and we simply cannot wait to see all the finished photos. We could not be happier that we chose to work with you for our special day.
Amazing ASSOCIATE photographer
Frances and her team will go above and beyond! From the first moment we felt so comfortable and taking our wedding pictures was so fun and felt natural! Frances and her team have an amazing talent for photography and are very professional. Do not hesitate to book Frances as your photographer, you won't regret it!
Hello Frances,
I just want to say thank you for your support throughout the wedding change process! We could not have asked for a better photographer, Kristel is amazing! From the moment we met she made me feel so comfortable and was so helpful! She is so committed, she even got in the water to take some pictures - all the guests noticed and were so impressed with her commitment to getting the best photos! We are so thrilled to have gotten to work with Kristel and can't wait to see the pictures she took! I would also like to leave a great review for you, if you can tell me where would be best for you to do that!

Thanks,
Christine
Frances,
Thank you so much for going above and beyond for us, especially with all of the changes in plans and uncertainty! Through it all, you effortlessly captured the perfect moments, and made the entire process a pleasure!
Trinity and Justin
AMAZING photographer
Frances was the first vendor we booked for our wedding, she did both our wedding and engagement photos. She is beyond talented and has such a unique eye for photos. I absolutely love her journalistic style and would recommend her to anyone looking for a photographer they can trust to get the perfect shots of your big day. She is incredibly professional, and gives great directions. I wish I could give more than 5 stars!
Right from our first email with Frances, my husband and I knew that we were going to be happy with Frances as our photographer! She was super flexible in meeting up with us and was really prompt with getting a pricelist to us. After our first in-person meeting, we felt like we had just had coffee with a friend. Frances is super friendly but also direct and to the point with what she offers and what she is going to do for you. She's amazing at what she does and she knows it!

She was on time with everything and kept everyone on schedule during the day. She wasn't afraid to let people know we had to keep going and to get people where they needed to be. She was so easy to work with on our wedding day! We got a little sneak peek the next day and I died because it was just the most beautiful thing I had ever seen. She got our pictures back to us waaaaaaaaaaaaaay faster than we even thought possible and they were just as amazing. I wouldn't hesitate to book Frances again or to recommend her to anyone who needs a photographer! She's a gem!
Beautiful photos!
Frances and team were amazing! We couldn't be happier with our engagement photos and can't wait to see our wedding photos! She even took some photos with our fur babies which was so special for us!
Wedding Perfection!
I found Frances on Instagram as I was looking for a photographer that was familiar with our wedding venue. We had a skype meeting and ultimately just clicked and felt 100% comfortable and excited to work with Frances. Fast forward to our engagement shoot, we had so much fun, we left our session on a high and it confirmed our decision and excitement to work with her on our wedding day. The engagement photos were phenomenal! Our wedding day, Frances was on time, helped to drive our timeline, was the perfect amount of assertive and fun! Everyone loved working with her, she captured everything we asked, her team was so professional and committed. He haven't had any issues with communication or responsiveness when working with Frances. She has been transparent and a dream to work with. Most importantly, the photos we have from our wedding are beyond anything we could have imagined, our wedding was magical and our fairytale and she captured it perfectly. Thank you Frances.
Emailed to congratulate them on new home and this is the response I got......tearing up now!
"Not new house, but we are officially making it a home :) It's the best feeling!
I will for sure get on the album next week. We've had some pretty bad spells this year and both my Grandmothers were ill. One has already passed and one doesn't have much longer. On Monday, I was having a hard day and I called her. The first thing she said she thought about (before bed the night before) was our wedding. She said she remembered that I wanted cold and snow and I got it! I then said that one of my favourite memories was of you and the two of us outside. And how cold it was and running back to the front of the building finally when we were done and how kind you were to have us ready to hop in the warm car. Like, that was so nice of you guys!
But seriously, I remember running to the front of the building in my heels and thinking.... "This is everything I could have ever asked for. I"m living in a dream!"
That was the best day of our life and we are still so happy thinking about it all. We loved it."
Alicia
It was a perfect day.... the most perfect day in our life to date. And you not only captured it, but we're the cause of so many of those memories with your kindness. You were our rock for many moments that day!
So, thank you.
Alicia
Hire this woman!!
We are beyond happy with our decision to go with Frances for our wedding photos. She made us feel so comfortable in front of the camera! Frances had a clear vision during our photo session; it went quickly (so that we could join our guests asap) without feeling rushed. We felt so confident at the end of the night that she had captured every moment and detail. Communication up until the date and since then has been absolutely amazing.
Frances is not only a talented photographer; this woman KNOWS how to run a business.
These pictures are literal MAGIC!!!!
I can't even begin to explain how happy we are with them. I may have (totally did) cry when I saw a few of them. We also can't believe you got them to us so quickly! I can't stop looking at them and I know we'll cherish them forever. Thank you from the bottom of our hearts
So for a thank you card, we're thinking of using image number 1940. It was a tough choice because there are so many good options but we kept coming back to this one.
Thank you again for everything!
Katie and Massimo
Exactly what we wanted
We spent a lot of time looking for a photographer whose portfolio matched the style we were looking for. Both of us are not fans of the current trend of highly saturated blown out colours that are in many wedding photographs. We wanted something in a photo-journalistic style. Upon reviewing countless photographers, we came across Frances' portfolio, and felt it looked exactly like what we had envisioned. We contacted her, and got a prompt response and set up a skype interview. Frances is incredibly personable and great to work with. She perfectly captured every moment both during our engagement shoot as well as on our wedding day. The turn around time on the galleries and proofs was also incredibly quick. We were excited to receive our photos right after getting back from our honeymoon. Frances and her assistant Amanda also worked very well with our large wedding party, and were incredibly efficient. They managed to capture everything and still gave us some time to get back and enjoy our cocktail hour. We would highly recommend Frances to anyone looking for a photo-journalistic style wedding photographer. My mom was so thrilled with the resulting photos, that she has booked Frances to shoot her wedding!
I want to share my recent experience with Frances. She has just recently (secretly) captured my Proposal to my now Fiancée and we are both blown away with her photographs.
I reached out to a variety of photographers in the Collingwood area as we are from Ancaster and I had no clue where to start. Frances was not only the first to respond and did so within 24 hours but went above and beyond my expectations. Her communication through-out the process was amazing, and she also pre-visited the area on top of Blue Mountain to help locate stunning locations and an approximate time to have the best lighting for our photos.
Frances was nothing less than EXCEPTIONAL. She was extremely professional and her guidance helped us capture a moment we will never forget.Within a week we received our photos and we are both speechless. They are unreal.
I would recommend Frances to anyone. From day 1 you can feel the passion, excitement and love she has for her work and your special occasion.
Greg & Erin
Amazing!!!
Our wedding took place on July 27/19 and I'm so happy that Frances Morency Photography was highly recommended by my very good friend who also worked with Frances and David. From the moment Frances and David started our day with us I knew we were n great hands. So professional, so accommodating and so at ease with both of us! They both made us laugh throughout the day and knew how to capture the best shots that will always be memorable. I would not hesitate to work with Frances and her team again and definitely recommend to anyone I know that is looking for a gear photographer. Frances and David are amazing and we thank them both from the bottom of our hearts.
I just had my wedding on June 22nd. Although I haven't seen my photos yet..which is normal considering it's been only 2 weeks. Frances showed me some pics on her camera and I was super impressed. If your looking for someone who captures candid shots and all the small details of your day! I highly recommend Frances. She's super organized and professional. I can't wait to see the final pics. Thank you Frances ..Helen P
Frances was absolutely amazing to work with. Professional and yet kept us laughing at the same time. Her work speaks for itself - she is truly an artist and we are so happy and grateful that she was there to capture the most important moments for us, and to turn them into cherished memories. We would without a seconds hesitation recommend Frances and her team for any special event!!! Thank you so much to Frances and David!!
Frances and Amanda,
Thank you for capturing our special day for us! You make us feel so comfortable and made us laugh through the day, and we wouldn't want anyone else capturing this day for us!
Kate & Harrison
Fun Engagement Shoot
There aren't enough words to extend my love and thanks for the work Frances did for my fiancè and I's engagement shoot! She made the process feel extremely natural, and it was a really fun evening. We are in absolute awe of our pictures, our family and friends are having trouble choosing a favourite! Thanks again Frances, we can't wait until the wedding!
You and Crystal were a dream, you both made me feel like the Queen I 've always wanted to feel like. The dress is absolutely ruined, so I am praising in advance for making dreams of images come to light.
Ccystal, Pura Vida mi reinita bella.
I am so excited for the pictures, the professionalism and talent you've garnered makes me know I will see beauty XXXOOO
Again, so excited and please , whatever it comes to be, we are excited to have 3 albums. THANK YOU Frances and Crystal . You are more than Queens. You do it all the time but you made me feel like the only one. Also, pretty awesome you enable Amaechi's pride let loose and pose too ;)
XXXOO so much real love..

US....
Frances was amazing for our wedding ! She was so professional but also super fun ! My husband and I are not picture taking people to say the least but she made us feel so comfortable and gave us so much guidance because we had no idea what we were doing ! You would never be able to tell in the photo because they're SOO amazing @ I would recommend Frances to anyone who would like stunning story telling photos that you hold to forever !
I honestly can't say enough great things about Frances. It was totally by chance that we found her, it was a recommendation on an Ontario wide wedding Facebook group that someone else had asked for that I just so happened to have seen. This bride recommended Frances and I haven't looked back since. Our initial thought of Frances was she was very efficient in responding to her emails which was check mark one for me. After our Skype consultation we knew she was perfect, her energy and vision was perfect and don't even get me started on her portfolio of incredible photos.
We felt so comfortable during our engagement photos, and after seeing the results, the 11 months until our wedding couldn't come fast enough as we were so eager for our wedding day.
On our wedding day, we didn't feel like Frances was even there thats how good at her job she is, like a ninja, not in the way of us or guests but happened to capture the most breathtaking photos.
For us, one thing we did not budget was a photographer, you can not put a price tag on photos and memorizes and we didn't want to limit ourselves. That being said for the photo Frances gave us, you would think she costs much more. I have had so many people ask me who our photographer was and I happily tell them Frances Morency Photography and I would recommend her to absolutely everyone.
Frances,
Ahhh where do I begin? Thank you! Thank you for capturing the day just as it was. The photos are absolutely STUNNING!You worked so hard on that "hot as hell" day and I can't thank you enough for that. I am already looking forward to our next photo adventure and I never ever thought I would say that!
Thanks for making us so comfortable! - Taylor & Max
Hi Frances,
You did an AMAZING job capturing the moments. I was so taken back by your images that I almost cried. THANK you so much!!. I also regret not having you for my wedding as I discovered you so late, but I will definitely shoot with you from now on, on any of my future events.
I can't stop looking at these photos!.
Also can you please change the caption on your website from Indian bridal shower to Pakistani dholki (pre wedding music event).
As that's what it is, just in case someone from my background wants to shoot with you so they can see.
Wow Frances you are truly the best, your observation is exceptional. Hannah
Breath taking
Frances is amazing at what she does! Her eye for detail is exactly what we were looking for in a photographer. She's fast, friendly, professional, fun and her work is unique. All her photos are always different with different emotions felt when looking at them. We are beyond happy we had her as our photographer.
Thanks for your beautiful work France!!
Amazing experience and beautiful photos
I cannot speak highly enough of Frances. We had our engagement and wedding photographed by her and it was a great experience. Frances and her associate were so friendly, so professional and knew how to direct everyone efficiently. She kept in contact with us regularly and answered our questions very quickly. She was a pleasure to work with and a really down to earth kinda gal!. The photographs also were so beautiful. I would definitely use her again and recommend her to anyone who needs a photographer.
Amazing wedding photographer!
Frances is simply the best!
Her beautiful photos captured our wedding at the Alton Mill Art Centre so perfectly! She was professional start to finish and so much fun to work with! She is quick in responding and flexible with changes and sends out great communications and updates leading up to your big day. We more than highly recommend her!
Frances was the photographer our engagement party and I couldn't be happier with her services. She was on time, professional, willing, and had an eye for great pictures. She is creative and great to work with. Thank you so much Frances! We appreciate all your efforts and work!
What a fabulous photographer!
I would hire Frances over and over and over again without a doubt. She is thorough, creative and knows EXACTLY what she's doing and how to make it happen. Her directing us easily throughout our wedding day took enormous stress off of my husband and I. Her work is fabulous!
Frances was so much more than a wedding photographer to us
Frances was easily the best decision we made for our wedding.

I have to admit, when we were originally looking for a wedding photographer, it had felt like it was just another thing to cross off on our wedding planning check-box for us. That is until we met Frances...

The way she worked with us to optimize the schedule in advance of the day. The way she showed up with this infectious energy. The way she managed her time, and got the details right. Rest assured, she will find the shot even in the briefest of moments, and in outdated hotel rooms.

Oh, and then we saw the photos.

I wasn't expecting to feel the way I did! It took me by surprise.

I find myself sneaking glimpses of the photos at work. Showing everyone proudly. Reflecting on the real-life moments through the photos.

She was so much more than a wedding photographer to us, and I am so appreciative that there are talented, motivated people like her out there.

Meredith & Patrick, Married The Old Mill on 14/10/2017
This was an amazing experience! After the friend-of-a-friend who was supposed to be our photographer ghosted weeks before the wedding, Frances replied right away and arranged for the perfect package for us (we only wanted a couple hours of photos rather than a full day) and the online survey to select specific options was quick and painless. The photographs are simple, natural, and elegant; we were completely blown away. The associate photographer immediately got what we were looking for and captured wonderful moments. Flawless, exactly the journalistic approach we were looking for.

Julia & Andre, Married at The Royal Ambassador on 01/10/2017
Great experience
Frances was a great choice for a wedding photographer! She made us both feel comfortable. She responded to emails quickly. She got our photos back to us within the very reasonable timeline that we both agreed upon. Most importantly, our photos are absolutely beautiful!

Madison Hollidge , married on 18/08/2017
Frances was amazing! She has now photographed two of my friends weddings and they have both turned out stunning! She makes everyone feel at ease when she is photographing you, and this really shows in the photos. She also pays such attention to detail and catches those little details and the way she is able to capture the lighting in a room or outside is breath taking. I would definitely recommend her to others.

Elaine & Pete, Married at The Navy Hall on 29/07/2017
Frances was amazing! She was the photographer at my friends wedding and that day I decided if I got married she would be my first call. I did , and she was! She has a way of making you feel comfortable in front of the camera which was very important to me because I am naturally quite shy.

From a professional standpoint, she arrived on time, prepared, with an awesome second shooter and a positive attitude. My wedding planner even said she'd never worked with a more organized photographer.

My wedding pictures are amazing. She captured the laughter and tears beautifully, even in harsh lighting at times.
Thank you Frances for making my wedding day so perfect!

Anna & Padre, Married at The Ancaster Mill on 15/07/2017
Frances and her associate photographer Andrew were absolutely amazing to work with. The pictures from both our engagement shoots and the wedding day turned out amazing. Me and my husband couldn't have asked for a better team for our special day. I would definitely recommend them!
Tracey & Chris, Married at the Rockway Vineyard on 01/07/2017
Thank you for your superb work, the photos are absolutely beautiful, you and Markus managed to capture our special day moment by moment. Chris and I are truly amazed by them, each one is unique and we relive the memories and emotions every time we look at them. You were so professional and discrete and yet captured so many beautiful moments between family and friends. I love the journalistic style, so discreet and voyeuristic, we look so natural with genuine smiles, tears, and laughter. Love the VEIL SHOTS! Haha. All the most important moments were captured. Thank you so much.
Mindy Chaves , married on 01/07/2017
My daughter's wedding day was captured beautifully in Frances' photographs. Loved the venue and all the outdoor photos looked so natural. Love the way she captures the moment without asking for posses.
Hannah Hyder , Married at The Vue on 01/07/2017
If there were more stars than 5 to rate this photographer, I would!! Frances deserves to be praised for her extremely professional and friendly persona that exemplifies her work. Her photography is exceptional. It has greater value because she provides good direction during photography sessions and knows how to work with people. She knows how to bring the best from people and what looks great. Her photos are not just images. They have a timeless quality to it by all the expressions and gestures she captures. She has really gone above and beyond to work with me on all of my wedding events. She's an independent and a creative thinker. You've really got to work with this photographer to understand and appreciate the value she brings on to the table. I would recommend Frances to anyone who really cares about photography and looking for someone to capture their most precious life moments.
Michelle & , married on 16/06/2017
Frances is a great photographer who will do anything to get the shot! even wade around in a dirty river! we were all blown away by her dedication. She did a great job of keeping everyone on track and I am happy with my photos.
[Anonymous]
Well first of all, Frances is the best! I got married on New Year's Eve and she was down a photographer but managed to find two amazing guys (one did the first half the other did the second half) that helped us out on our special day and gave us AMAZING photos! She was so easy to work with and just look at her work and you'll fall in love! Best advice I ever took was "hire a good photograph for your wedding" and I couldn't be happier that I did. : )
Kylie Patterson , married on 26/11/2016
my email when I saw my photos

Hello,

I just wanted to email you and let you know i have spent the last hour laughing, happy tears and remembering sentimental moments all thanks to you guys and the amazing photos! i have said it before but i am so happy that you photographed and captured our day!! the pictures are even more beautiful then i would have imagined! i cannot wait to share them with everyone!!!!

thank you guys again for all you did and the amazing work!

Thank you thank you thank you !!!!!!!!

Ashley , married on 13/08/2016
What I wanted most was a photographer who could go with the flow and offer us candid shots while making us, and our guests, feel comfortable. Frances and her assistant were down to earth, easy to work with and got the most out of our day. The photos are amazing and just what we were looking for. I was a set it and forget it kind of bride, offering very little direction to Frances. The photos we received clearly showed she was adaptable and on the same wavelength.

Rachael Markaroff , married on 07/11/2015
Frances did an absolutely stunning job with our wedding photos. We have beautifully captured, priceless moments we never even saw in some cases, recorded for years to come. Frances' work is priceless. Do not overlook her services. I researched long and hard to find the perfect person and Frances went above and beyond all expectations. She made amazing use of resources she had. We also had an extremely tight timeline for our wedding day photos and I was a sad we wouldn't have time to capture enough, but Frances did it!! She is professional from start to finish and honestly for me a very reassuring part of my wedding day! Thank you Frances for all your amazing time, effort and last but not least priceless work!

Charlotte Fernandes , married on 07/11/2015
Francis was amazing and she captured the most beautiful unexpected moments which were priceless . We will recommend her to all couples that we know getting married. Thanks for making the day so special and for capturing all the nice pictures.
Tina Cappello , married on 15/08/2015
Frances is just amazing, she was a pleasure to work with. My husband, myself, my parents and the whole bridal party just loved having her around all day. She made us feel very comfortable taking the pictures and it was so much fun. She captured everything so beautifully. The pictures are just amazing, I can't stop looking at them, it's like reliving my wedding day over and over again. We're so happy we found Frances to shoot our wedding, we will treasure the pictures forever. Fantastic job Frances, thank you so very much!

[Anonymous]
Frances is very good at directing and makes everyone feel comfortable.
If you're looking for a journalistic style then you would appreciate her photography and should consider her as your photographer.
Henna Garon , married on 16/05/2015
I was so happy to have Frances as part of our wedding day. I didn't want any traditional wedding photos and she totally understood my vision. I could not have been happier with my wedding photos!
Jonathan Gomes , married on 04/10/2014
Francis definitely has an eye for photography. Her professional attitude and attention to detail helped capture many fabulous images on our special day. Some scenes I pondered at why we were here. But when I saw the finished product I was amazed. When you book with Francis you truly do get that piece of mind in knowing you made the right choice in having her capture some priceless moments. I have recommended her to a few friends and I will continue to spread the word around. For a FUN and STRESS FREE service she is a one of a kind photographer. Thank you again.
Reply:
hearing that my grooms enjoyed working with me is priceless as many of them are nervous about being in front of the camera and having to pose.......but, that's not my style. I will put you in the best light and let you be together and with a little direction will photograph the moment you are having with your bride.
Candice Hanna , married on 05/09/2014
I had boudoir shots taken with Frances and she was AMAZING!!! I felt instantly comfortable with her. This experience was so far out of my comfort zone that I almost backed out but Frances put my mind at ease within minutes of meeting her. I highly recommend her not only for the pictures she takes but also for the calming effect she has. Frances is the total package.

Robin Rutten , married on 30/08/2014
Frances, did an amazing job with our our engagements and wedding photography. She was professional, she has a passion for her craft and it shows in her work. Frances made herself available for questions, request and generally made the process really easy. As a couple we had never been photographed, Frances put me and my husband at ease during our sessions, she was able to harness his goofyness, my nerves and still give me shots that were timeless.
Reply:
it was such a pleasure working with you and your families and thank you so much for having me capture all the memories

Krystal Shephard , married on 23/08/2014
Frances has such an amazing talent for capturing your special day. I have the privilege of assisting her during your special day. From the moment she arrives she is walking around the location looking for the best light to capture those fine details from your shoes, ring, dress, as well as the best light to photograph you getting dressed. Frances brings a sense of humor to help keep you calm and get those natural moments of laughter and capture it at just the right moment. Once at the ceremony, with her professional equipment, she is able to capture the moment with a candid approach, getting those up close shots without being intrusive to the couple, officiant and guests from the sidelines. Frances really tries to find those unique angels and scenery to create images you will fall in love with over and over again. I love the opportunity to work with this AMAZING photographer, and strive to take such beautiful images as she does. You get what you pay for, and you will not regret having Frances as your photographer to capture any special memories in your life.
Angel X. , married on 16/08/2014
Frances is a wonderful photographer. She is pleasant to work with, motivating and she delivers what she promises. I would recommend her to anyone doing a wedding or similar events.
Joy Parilla , married on 11/07/2014
Frances,

I cannot thank you enough for the amazing job you did on our wedding day! The photos are incredible and I can't wait to see the rest!

We couldn't have asked for anyone better to take our photos! Our family & friends couldn't have said nicer things about you & Dave. They were impressed with how friendly, respectful, fun and professional you & Dave were!! You definitely exceeded our expectations and then some. Akin and I are so grateful to you and Dave for all your hard work, help and advice, not only on our wedding day, but throughout this whole process!! You truly have an amazing talent and I am so happy I found you!!

A million times thank you for everything!!!

Joy & Akin

[Anonymous]
Amazing. That is the only word I can use to describe Frances Morency and her skills. She is so easy going and makes you feel very comfortable when working with her. She is professional and responds to emails very quickly. Her home studio is absolutely gorgeous and so is she. I would recommend Frances to anyone looking for a great photographer with unbelievable skill. Thank you Frances for making my experience and amazing one, and like I have told you before - I will be back for more!! :D
Michelle Lancashire , married on 19/04/2014
Frances created beautiful memories for our wedding day that really capture the emotions of the whole event. She consulted with us prior to the wedding and when we met her on the day of the event she efficiently took us around the distillery district to get great photos...in areas that we would never have thought of. She was fun to work with and seems to capture the natural moments of the day in her journalistic style. I'm very happy with her service, responsiveness and prices. I'd recommend her to anyone.
Reply:
working at the Distillery District on a weekend is challenging at best with the crowds, but thank you for trusting me and allowing me to give you the best possible images.

Sent on 13/12/2014 Validated
Steve Lancashire , married on 19/04/2014
You guys were great!
Very responsive to any requests for additional shots.
Very discrete and professional - I would highly recommend your services to others.
Reply:
I am never very far from my bride and grooms and will always honour requests for guest captures

Sent on 13/12/2014 Validated

Jennifer Carr , married on 19/04/2014
As a guest at this wedding, I never felt that you were there, but the photos show quite the opposite! Well done.
Lisa Hawley , married on 19/04/2014
I was a guest at the Lancashire/Coburn wedding. I saw the pictures and they were awesome!! Also the photographer was great- she got great shots but it didn't feel like she was in the way or even noticed!
Reply:
I take pride in the fact that I can capture an entire day without being in the way or intrusive to the guest experience.

Sent on 13/12/2014 Validated

Robert Merriam , married on 28/09/2013
Did a great job taking professional and creative photography of our wedding. We had a lovely ceremony, a beautiful venue, and the photographer did a great job capturing our perfect day with a uniqueness that we'll be able to hold on to now for a lifetime.
Alicia Riley , married on 21/09/2013
France is 1 in a million. We loved her SO much we flew her out to our Canmore, Alberta Destination Wedding and she did not fail to impress. Our photographs are absolutely outstanding! We chose her because of her laid back, candid and artistic style. James and I couldn't be any happier!

Amanda Green , married on 13/09/2013
Frances was amazing to work with. Go with the flow. Made us feel so comfortable and it just flowed easy. Just being us. One thing we noticed was Frances was always around but not overbearing getting in the way of our guests, officiant, Dj. She got amazing photos without being in the way. Which I noticed at other weddings when ever you want a photo of the bride and groom the photographer was in the way. Our wedding preview within a week was so surprising and for someone like me, very impatient was awesome! It held me off till our images were ready. Also very fast! Our photos are breathe taking! Helps us relive the day over and over again!!! This is not our first time working with Frances and DEFINiTLY won't be our last!!!! She has an amazing talent, for seeing stunning beauty in everyday life that a lot of people miss! She's our photographer and now after working with her one of my best friends! See you for Maternity Photos!!!! Xxoo
Reply:
photographing a wedding is about capturing the day without it turning into a photo shoot for the bride and groom. I take pride in being unobtrusive and still being able to photograph everything expected by my clients.

Sent on 23/10/2013 Validated

Mike Wilcox , married on 31/08/2013
Frances really finds uniquely eye-catching angles and scenes to create an image that you're proud to share with family and friends. You can see in her work that everyone feels completely at ease in front of the camera, and that's a gift that she has to make everyone look natural and comfortable, instead of posed and awkward.
And as a hobbyist photographer myself, I can appreciate how difficult it must be to capture as much as possible in a limited amount of time, and be ready for every possible candid moment, and all without sacrificing artistic quality. Frances balances this with ease. She knows her stuff!
Karyn W. , married on 31/08/2013
Frances was great to work with. She was very easy to talk to which made it a relaxing time for people like my husband who are a little bit camera shy. She was also very accommodating with scheduling meetings and photo shoots. We were able to post-pone our engagement shoot last minute due to weather without any trouble to ensure that we got the shots we wanted in the setting we wanted without having to compromise.
Kerri Rooke , married on 17/01/2013
My husband and I had the pleasure of having Frances Morency Photography capture our destination wedding in Cabo San Lucas, Mexico in January 2013. We had already done our engagement shoot with Frances, and knew that she was the perfect match for our wedding day. Not only is she professional and talented, but she has an outstanding personality and hit it off with all of our friends and family. We cannot put into words how elated we are with her work and with the beautiful memories she gave us from our wedding day. Each photograph is carefully and artistically edited, and the results are priceless! We highly recommend Frances Morency Photography for anyone who is looking for a talented, educated, professional and FUN photographer who will provide you with photographs that are even more beautiful than you could have hoped for! Thank you so much for everything, Frances, we are forever grateful for the art you have given us! Adam and Kerri, Toronto, ON
Tanya Foster , married on 21/feb/2004
Frances did modelling shots for me a few years earlier, but it was our destination wedding in the beautiful island of Barbados where she blew me away. Not only did she capture every minute of the day she did it in a way that we didn't even know she was there. I opted to have 2 photographers (one with the more traditional family shots) and Frances with her more journalistic style because I just couldn't turn down the opportunity to have such a talented photographer capture the candid shots. An infectious laugh, a simple kiss, nothing was missed and my most favourite shots came from her work. If I had to say one negative thing it would be that there were so many great shots I had a hard time choosing.
I also want to say that she took the wedding photos of my best friend who ended up passing away 13 years ago. She was very ill and even when Frances' camera had a technical issue she was so prepared and whipped out another one and still managed to provide her with the most magical memory a girl could dream of. Unfortunately sometimes we can't predict what may happen, but her preparedness and cool demeanour was what puts her above the rest.