Angus Wedding & Event Photographer
I am an Angus wedding photographer serving Collingwood.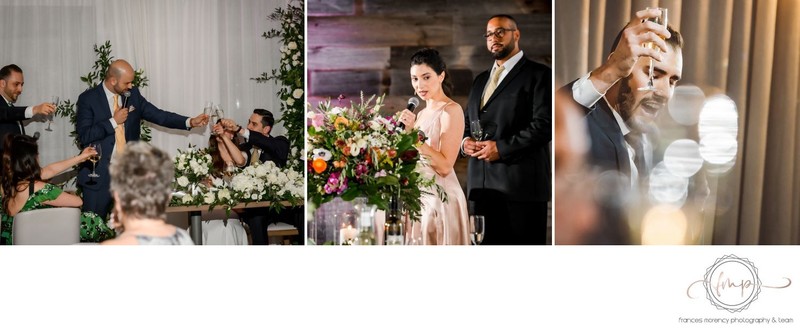 Local Photographer
My photography company provides images for Angus and Georgian Bay locals with wedding photography, corporate photography & portrait photography.
Frances Morency Photography is everything you want from a professional photographer! Frances and Andrew worked our wedding and they were friendly and comfortable to work with. She knows how to use the lighting and natural elements of our proprieties and captured our day beautifully! the photos are just oustanding everyone was amazed.
Angus is 73.6 kilometres from my home studio and easily accessible all year round in 60 minutes by my entire team. As a four season resort community, myself and my Collingwood photographers provide year-round wedding photography, corporate photography and portrait photography.
We are available for on-location, off-site, resort and in-home photography.
As a matter of fact, My company is one the best-known for it's wedding photographers, portrait photographers and event photographers local to Angus.

Essa is a township in Ontario, Canada, west and south of the city of Barrie in Simcoe County. It is bounded by County Road 90 to its north, County Road 27 to its east, and Ontario Highway 89 to its south. The township is about from 90 minutes from Toronto. The main communities of this township are Angus, Thornton, and Baxter. Other small hamlets are Cedargrove, Colwell, Egbert, Elmgrove, Hoe Doe Valley, Ivy, Utopia and West Essa. Angus is the largest community in Essa Township, and the main access to the neighbouring Canadian Forces Base Borden. It offers services such as Essa Public Library, catholic and public elementary schools, public secondary school, a small shopping centre, many stores, a chamber of commerce and a recreation facility. Angus is located in the northwestern part of Essa township. Located in Essa's municipal Ward 1, the township councillor for Angus is Keith White. Notable residents, Politician Helena Guergis, the former Member of Parliament for Simcoe—Grey, resides in Angus. Her cousin David Guergis was Essa's mayor until 2010. The mayor as of December 2010 is Terry Dowdall and the deputy mayor is Sandra Macdonald.Township councillors are Keith White, Mike Smith and Ronald Hederson.Fire, EMS and police services. Township of Essa Fire Department is a fire services staffed by full-time chief and deputy chief, with 54 volunteer firefighters at two stations (Angus and Thornton)
Angus Wedding Photographer
I'll be your Angus wedding photographer and I'll deliver beautifully edited images from your wedding photographer of choice.
FMP's wedding pricing starts at $3800. On average my clients spend about $7200 including albums and prints. Contact me today for a free estimate on wedding photography, portrait photography or event photography.
We're available for brewery, resort, golf club or waterfront weddings or private events, so choose FMP because I deliver quality images and service that documents your event perfectly.
View my wedding portfolio
For all the recommended vendors check out the

Vendor List
We are widely reviewed and highly rated. Check out the reviews on GOOGLE.
Our full wedding day coverage includes photography covering all the entire day from getting into your gown, mother-daughter moments, dad first looks, groom first looks, walking down the aisle with another groom first look and parent hugs, the first kiss, the recessional happiness, family formals, wedding party formals, cocktail grip and grins, grand entrance, first dance, head table, speeches, parent dances and all the moments in between that will happen and get captured all day long.
We also love traditions and exemplify the documentation of jewish ceremonies, hindu ceremonies and rope ceremonies to name a few.
We are very familiar and experienced with Muslim, Methodist, and Greek Orthodox religious customs.
Angus Portrait Photographer
I'm a Collingwood portrait photographer. My portrait photography including families, headshots and engagement portfolio is showcased on this website. My portrait photography costs start at $575. My portraiture photography includes engagements, maternity, newborns, children, comp-cards for models, real estate portraits, and social media profile pictures and family photos including journalistic and posed formal pictures.
Angus Funeral Photographer
Remember, we also offer respectful and sensitive funeral coverage for Fawcett Funeral Homes, Chatterson Funeral Home, Carruthers & Davidson Funeral Home and end-of-life photography for Hospice Georgian Triangle.
Angus Event Photographer
Personally, I'm also your local event photographer. My event photography costs begin at $500/hour.
We also offer multi-day event coverage for Collingwood affairs.
Our event specialty offerings are photographing team building days, award ceremonies, baptisms, and other parties. When we photograph your event we deliver a wide array of photos for a well rounded portrayal of your function.
Angus Wedding Venues
Angus Glen Golf Club
Ivy Ridge Weddings and Events