Concord Wedding Photographer
Concord wedding photographer serving the Collingwood area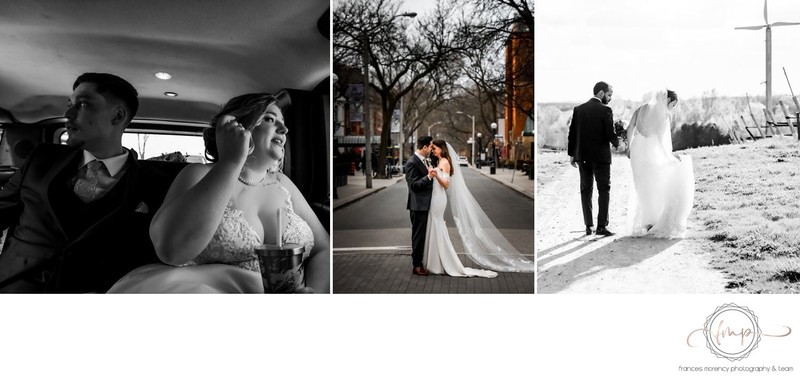 Local Photographer
My photography company provides images for Concord locals with wedding photography, corporate photography & portrait photography.
Concord is 161.3 kilometres from my home studio and easily accessible in 2 hours all year round by my entire team. Myself and my Concord photographers provide year-round wedding photography, corporate photography and portrait photography.
We are available for on-location, off-site, resort and in-home photography.
As a matter of fact, My company is one the best-known for it's wedding photographers, portrait photographers and event photographers local to Erin.
Concord is a suburban industrial district in the City of Vaughan in York Region, located north of Toronto, Ontario, Canada. According to the 2001 Census, Concord has 8,255 residents. It is accessed by two provincial highways: Highway 407 and Highway 400
Great photographer and person with an eye for capturing memorable events in a beautiful way. I have worked with Frances as a vendor on some weddings and I'm always amazed with how she tells stories masterfully through her photography.
Concord Wedding Photographer
I'll be your Concord wedding photographer and I'll deliver beautifully edited images from your wedding photographer of choice.
FMP's wedding pricing starts at $3800. On average my clients spend about $7200 including albums and prints. Contact me today for a free estimate on wedding photography, portrait photography or event photography.
We're available for brewery, resort, golf club or waterfront weddings or private events, so choose FMP because I deliver quality images and service that documents your event perfectly.
View my wedding portfolio
Don't believe me!
Check out the rave reviews from past clients on Google
We are a full service photography company and regularly collaborate with local vendors to help our clients find the best in local services from videographers, florist, venues, decorators, hair & makeup artists, and caterers.
For all the recommended vendors check out the Vendor List
Our full wedding day coverage includes photography covering all the entire day from getting into your gown, mother-daughter moments, dad first looks, groom first looks, walking down the aisle with another groom first look and parent hugs, the first kiss, the recessional happiness, family formals, wedding party formals, cocktail grip and grins, grand entrance, first dance, head table, speeches, parent dances and all the moments in between that will happen and get captured all day long.
We also love traditions and exemplify the documentation of jewish ceremonies, hindu ceremonies and rope ceremonies to name a few. We are very familiar and experienced with Muslim, Methodist, and Greek Orthodox religious customs.
Concord Portrait Photographer
I'm a Concord portrait photographer. My portrait photography including families, headshots and engagement portfolio is showcased on this website. My portrait photography costs start at $575.
My portraiture photography includes engagements, maternity, newborns, children, comp-cards for models, real estate portraits, and social media profile pictures and family photos including journalistic and posed formal pictures.
Concord Funeral Photographer
Remember, we also offer respectful and sensitive funeral coverage for Concord Funeral Home, Dee Funeral Home and Cremation Service and end-of-life photography for Hospice Vaughan.
Concord Event Photographer
Personally, I'm also your local event photographer. My event photography costs begin at $500/hour.
We also offer multi-day event coverage for Collingwood affairs.
Our event specialty offerings are photographing team building days, award ceremonies, baptisms, and other parties. When we photograph your event we deliver a wide array of photos for a well rounded portrayal of your function.
Concord Wedding Venues
Ascott Parc Event Centre
Terrace Banquet Centre
Bellagio boutique Event Venue
The Venetian
Chateau Le Parc Event Centre
Paradise Banquet & Convention Centre
Bellvue Manor
Fontana Gardens Banquet Halls
Westmount Event Centre
Hazelton Manor
The Boulevard Private Event Space
Premier Place Banquet Hall
President Convention Centre
Fantasia Event Hall
The Factory Lounge