FRANCES MORENCY
The Moments That Matter
I BELIEVE in giving you ART by storytelling your wedding day in a JOURNALISTIC style
I believe a wedding should be about capturing the moments that are happening at that time and I strive to give you emotional, compelling images, with minimal guiding or posing, of the relationships you have with your partner, family and friends.
You need someone who is experienced in capturing the day as it's happening in the background without interrupting you to pose or smile. You need a photographer you can trust to be somewhere in the room photographing it all as the day unfolds in an unobtrusive style. All professional photographers will capture the "SHOT LIST" of required photos, but the photographer who can capture the in between moments and knows when to expect and anticipate them is the pro you want. Photographs are more than just pictures taken they are documented memories of tears, love and unscripted joy. To us, the wedding day isn't just the bride or the groom perfectly posed....... it's about the moments you are having with all the people around you that you love. It's the look on your father's face when he sees you for the first time as a bride. It's about the tears when the maid of honour says her speech and every time you see the image you will remember the kind words. It's about your mom helping you into your gown or the crazy time your friends are having at your reception.
We are members of: Wedding and Portrait Photographers International, Professional Wedding Photographers of Canada, Best of Wedding Photographers
We are award winning photographers from: Fearless Photographers, PWPC and WedAwards & ISPWP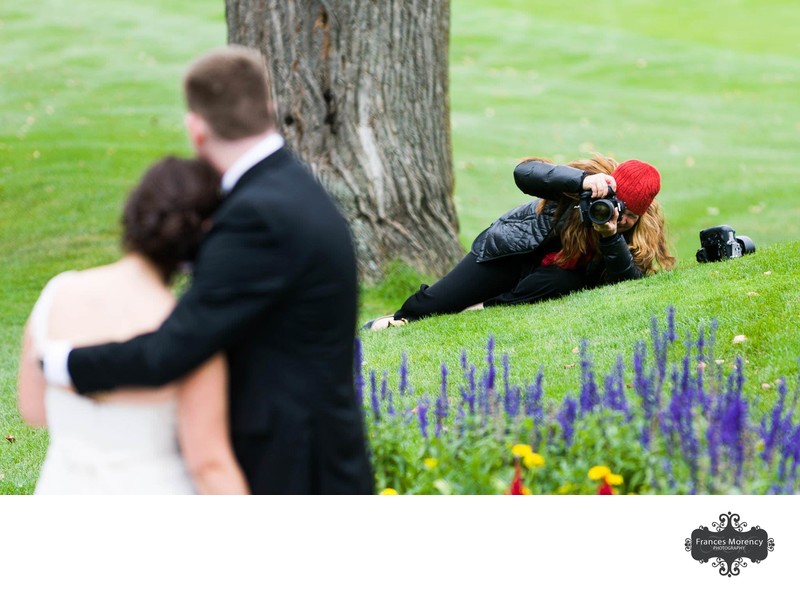 MY STYLE
To the clients that hire us, we believe it's much more than pinterest boards, but we still believe in family formals, portraits and bridal party photos (if desired), but for most of the day we want you to forget we are there and have fun with your family and friends. We want you looking at the groom while you're walking down the aisle instead of us, and just having fun cutting that cake without feeling like you need to pose and smile for the camera. Our goal is to help you remember your wedding for the rest of your life like no one else can. We believe you should remember more............the moments, the emotions and the relationships.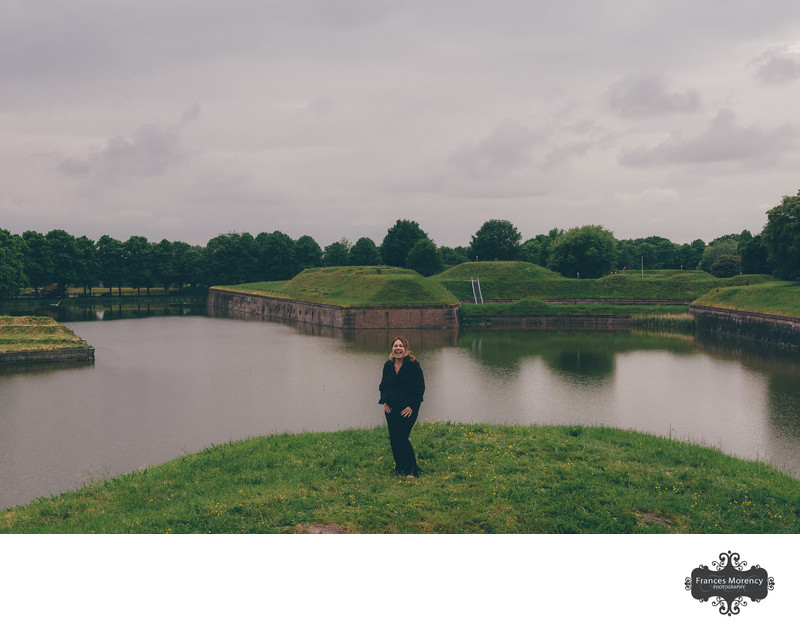 PROFESSIONAL BIOGRAPHY
I have been a professional photographer most of my adult life.
I have been photographing family and children for over 25 years.
I recently gave up an aviation career to devote all my time to my passion of photography.
I have been photographing weddings for 13 years.
MY TEAM
Our associates are fantastic lead photographers in their own rights. They all have many many years of experience running their own wedding business and working along side me.
My associates are well rounded photographers who are not interested in the business part of photography, but are passionate about weddings and capturing the memories. My associate photographers are talented, eager, have great work ethic and dedicated to journalistic style photography.
We all take the same approach to wedding photography and I trust them with all my clients and their families. It's important to have someone with you all day who will be confident, friendly and experienced.
Choose an associate because they're incredibly talented people and because I trust them enough to send them to my clients.
Now, just because I can't be there on the day doesn't mean that I'm not there every step of the way to make sure you have a wonderful experience with Frances Morency Photography.
I WILL….. photograph your engagement!
I WILL….. take care of communications and business process.
I WILL … handle all the photo editing.
I WILL … do all the custom album designs.
THINGS YOU PROBABLY DIDN'T KNOW ABOUT ME
Frances Morency is an award winning photographer from some of the most prestigious photography award sponsors. She has many 1st place awards and is extremely honoured to compete with some of the most incredible world renowned photographers.
Outside the world of photography, Frances is an avid equestrian rider, world travel photographer and explorer, and major foodie always searching for the most perfect red wine, coffee and desserts around the world.
I love to travel and when I met my husband I made sure that he knew that. Travelling needed to be ok with him because not only do I love to travel for weddings and assignments, but I want to see the world with him by my side.
I've had a camera in my hand since I was 12 years old and in fact I grabbed my mothers camera whenever I could so that I could photograph the world around me every chance I got...... which propelled me into journalistic style BW photography of children and families. I completed the first part of my education at BEALART in London and learned the art of film photography. I then ventured to Sheridan College in Oakville for 2 years to complete my photography diploma.
I love every aspect of the ARTS and also enrolled in interior design, but after the first year it was clear to me that photography was my passion, but I still love to buy homes, renovate and decorate.
What you might find interesting is that I have a passion for aviation too and worked in private corporate aviation for 22 years. My love for working with and around airplanes and outdoors led me to complete a career as an aircraft refueller, tower and customer service for business aircraft in Toronto. This career led me to meet some of the most interesting people in my life from celebrities such as Tom Cruise, Julia Roberts, Harrison Ford, Goldie Hawn and the late great Robin Williams and too many else to mention also personally meeting sports teams, CEO's from some of the most elite companies in the world, Presidents, Princes and dignitaries from countries all over the world. Many many militaries and various aircraft few get to see.
My favourite snack is popcorn and it's almost an addiction.
I love going to the movies and usually go every Tuesday evening by myself and yes I'll have popcorn.
My most memorable person to meet in person is Nelson Mandela and his wife.
I still get a thrill every time someone hires me to photograph them and their families.......I would do it for free if I could.
I love my husband of 10 years and our two cats.
Meaford Wedding & Portrait Photographer Frances Morency * 108 Gordon Crescent * Meaford, Ontario * N4L 0A9 * (416) 526 2005 Copyright Frances Morency Photography 2019