Portraits for internet dating profiles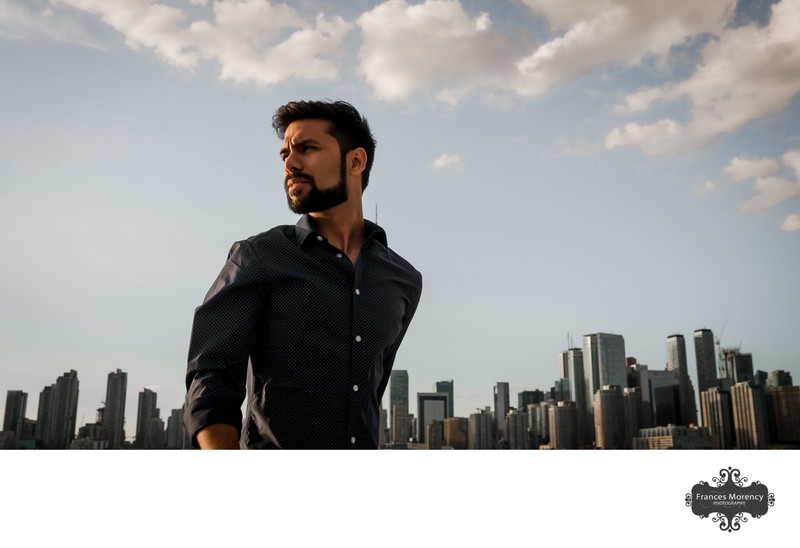 Anyone who's tried online dating knows, profile photos are super important! Photos showcase not only how we look but our personal style, personality and lifestyle.
Unfortunately, most of us don't have pro photographers following us around capturing our best angles, and selfies are just so... awkward! That's why you need me for 1 hour to grab great photos in great light.

Lucky for you, I've been helping people solve this problem for years. I will work with you to add flattering, natural, eye-catching images to your profile. I will capture camera aware portraits in great light and lifestyle portraits documenting your personality.
Profile Picture Collection
$500
1 hour session
up to 3 outfit changes
100+ images for you to choose from
10 final high-res photos ready to download and use
within 1.5 hours of my current location
frequently asked questions


Q: I'm really not comfortable in front of the camera. Will you direct me?
A: I will make you feel at ease and comfortable. I'm a photographer experienced in journalistic style photography which means I can create amazing portraits while you're just sitting there talking to me. I will direct you if I need to and you'll get the hang of it really quickly.

Q: Do you shoot in a studio or on location?
A: Profile headshots are photographed with natural light on location. Do you live in a cool loft or industrial studio and that's your vibe then we can certainly shoot there too. We're going for a relaxed, casual vibe, and a neutral outdoor location keeps the focus on you. Collingwood to Caledon has a variety of great public spaces. Ask me about my preferred locations within 1.5 hours from my current studio!

Q: Do I get to keep all the photos taken during the shoot?
A: The package includes 10 high-resolution image files fully edited. You get to choose these from the 100+ taken during our photo session. I have a great online gallery system for viewing/sharing/downloading. The gallery also includes a shopping cart if you want to order prints too.

Q: My profile needs help, fast! How long will it take to get the final photos?
A: I'm quick! Within 48 hours of our session I'll backup, edit and load your gallery. Review the images for as long as you like then heart your 10 faves and i'll send you the download link.

Q: What to wear?
A: You can change outfits up to 3 times during the the hour long session. I highly recommend an at home casual outfit, date night outfit and something business or formal. The hour long session allows for three different looks, so think about three dates that you would go on or three levels; casual, put-together, and formal. I generally recommend solids over prints, and darker colours over bright ones- but I'm also a big fan of clothes that show your personality. This is about your individuality, and highlighting the things that make you YOU.
Q: Where will I change in the middle of our session?
A: Since public washrooms are currently out of service due to COVID-19, I am suggesting simpler outfit changes, sometimes just a different shirt or top will change your look. You may need to wear a base layer or change in the car.

Q: It's a cloudy day! Should we reschedule?
A: Heavy rain only will cancel the photo session! I can capture amazing images in parking garages, tunnels, alleys and indoors if need be.

Q: Do you have an option to buy more than 10 images?
A: Definitely! If we had a really great session and you'd like to have more image files, just heart all the ones you want and i'll send you an invoice. Additional images can be purchased at $20/file.

Q: Can I bring a friend for moral support?
A: Of course you can! Also, if you and your friend both need pics, ask me about my reduced rate for friends who come together.
These profile portrait sessions are ideal for LINKEDIN and FACEBOOK too.