Wedding Photography Tips
What you should know about hiring photographers
make sure the

website images

show a variety of lighting situations……. harsh light, overcast, rain, indoors, flash, video light, night photo, sunset photo.
make sure they have pro cameras with

dual card slots

for immediate backup of wedding files.
make sure they have backup equipment on the day of …..multiple bodies, more than 4 lenses, multiple flashes, many many memory cards, video lights, tripods, proper editing software, backup and safety backup of your event photos.
your photographer should also have a business system in place to handle all the day to day business affairs such as

contracts

, business license,

liability insurance

, a reliable

vehicle

and a system in place to keep track of all the emails, contracts, galleries, image delivery and other business affairs.
your photographer will be

passionate

about photography in order to care about the images they capture for you. Your photographer will work full time as a photographer and NOT part-time for extra cash.
your photographer will care to show up on your wedding day.
your photographer will have a TEAM of pro photographers to assure you that a

comparable

photographer will show up if they are not available.
your photographer will be excellent at

editing

and will deliver your images in reasonable time frame.

best of all

I will be nice, respectful, prompt, efficient and keep your day on schedule to the best of my abilities.


Top Questions You Need to Ask

COVERAGE & DETAILS
I photograph weddings in a very journalistic style. While i'm very hands off and unobtrusive in my coverage of your wedding day, I believe there's a time and place for gorgeous family formals and beautiful images of the two of you together.
I will ask for an hour with the two of you alone away from your wedding party and guests in order to get you those gorgeous images you see on my website. I also believe that photographing all your guests and fabulous details is just as important. My guest captures are almost 100% journalistic therefore, I will not be interrupting anyone or asking tables to pose for photographs. I would much rather photograph you with your family and friends having a great time drinking and laughing and dancing.
For Sure! I believe family formals to be one of the most important part of your wedding day. This is the time when all the people you love come together and it's a perfect opportunity to get those gorgeous professional photos of your family. I highly recommend, if possible, that your family formals be done immediately after the ceremony. This is the time when family expects to be photographed and rarely will we have to go searching for someone or wait for someone like we would if it was prior to the ceremony. These groupings are quick and done in an efficient system that has worked for me for years. No list required!!
If what you're looking for is a more evenly lit or very bright images then I may not be the photographer for you. I use a great deal of shadow and light in my available light images as well as in my OCF/flash images. Please make sure that the images you see on my website are the images you love and that style reflects what you want for your wedding day images.
The images you receive will greatly reflect the light you had at your event.
Example:
- if it was raining all day you won't receive the bright photos or photos with lens flair or golden hour or sunset photos.
- if you're having a late November or winter wedding it will likely be overcast and moody rather than light and bright and most of your image will probably be taken indoors.
So, it's important to compare apple to apples and oranges to oranges when looking at website photos.
I'd prefer you didn't .....and let me explain why. It's very helpful to know what specific groupings you may want of extended family formals, but repeated request for posed images and having me work off a "check list" will greatly impede my journalistic style and documentary coverage of your wedding day. If i'm busy checking things off a list and gathering people for groupings I will not be photographing the moments happening around me or documenting your day as it's happening. I will likely be capturing all those images you want anyways without prompting. I want to create images for you from naturally occurring moments that are unique to you.
Business Details
I often asked business related questions about working as a photographer. This section includes all the questions and answers from legal to food.

Absolutely! Yes 1000% yes!!
I use pro gear by Nikon and extensive amount of backup gear also by Nikon. I will bring with me to every wedding day:
Nikon Z6II + adapter for G lenses
Nikon D850 x 2
Nikon D4
Nikon F100 Film Camera and Black and White Film ONLY
Spider Holster
Nikon SB900 flash x2
Godox Flash x4
4 light stands
Lowel GL1 video light
Light panels x2
Multiple batteries for each camera and flash unit
Over abundant amount of CF, SD and XQD cards
35MM lens
85MM lens
105MM macro lens
135mm D
28-105MM macro lens
24-70MM lens x2
70-200mm Z lens
70-200mm lens x2
Monopod


Absolutely! I will require advance notice for the insurance company to provide the paperwork. All venues have different requirements so please feel free to have them get in touch with me for any further details or needs.....I will happily work with them to meet their needs.
I've been in business since 1999 and I have photographed 100's of weddings and counting. I love every single one of them too.....the weddings in churches, on beaches, in parks, at the waterfront, in canoes, on mountains, in the rain, in the snow and severe weather too. It is a responsibility I take very seriously every time I'm commissioned to photograph a wedding. I'm honoured.....truly! and still pinch myself every time someone trusts me with their memories.
A retainer/booking fee of 30% + Hst is required to reserve your date. 50% is due 6 months after booking and the balance is due 2 weeks prior to your wedding date. I accept booking on a first come first serve basis and all subsequent same day booking will be photographed by an associate photographer.
I will require full payment before the wedding day. Overtime, album upgrades, or additional products over and above your wedding photography contract, however, are all due post-wedding. If you would like to discuss a month to month plan please feel free to bring it up during our initial consultation.
The retainer fee and all amounts paid are non-refundable & non-transferable. The retainer fee guarantees my arrival at your wedding and the date is exclusively for you once you've signed the contract and I do turn down all other commissions for that date.
I have a system in place where, if anything were to happen to me, my large team of associate photographers is ready and able to photograph your wedding day. I'm also a member of many networking groups and associations that are available on a moments notice to jump in their cars and arrive at your wedding to cover for me.
I have yet to miss a wedding in over 2 decades. I believe in arriving an hour early to every event and you'll likely find me in my car waiting in the parking lot. This also allows me an hour lee-way if anything were to happen to me on the way to the wedding. I have been sick leading up to a wedding and that is why I make sure I have a system in place. On this specific day.....I arrived to the wedding with a photographer to replace me and once I feel that everything is taken care of and photographed, I will then excuse myself and go home to rest.
The sooner the better or you risk having to go with one of my fabulous associate photographers instead of me. Since I can't "pencil" you in or "hold" a date I recommend you book ASAP.
Of course! I only schedule 1 event per day, so I'm yours until you want me to leave. We will have a pre-determined wedding day timeline for you, but schedules change and wedding days are extremely unpredictable. The overtime rates will only be charged upon your approval and will end when my team leaves your venue. I'll bill you for those hours a couple of days after the event.
Absolutely, you can ask! Occasionally, we offer discounts based on time of year, my travel schedule and availability. If you have a budget you would like to work within....please let me know and we'll see what we can customize for you.
Yes, we have an extensive business set up that allows for multiple backups on site and in the cloud.
**** we currently have every image shot from weddings as early as 2003, but it's still your responsibility to safeguard your photos.

BUSINESS EQUIPMENT
IMAC 27" Desktop Computer
Macbook Pro 13"
Iphone 8 x2
Drobo 5N Storage System x2
Synology NAS Backup System
Backblaze Cloud Backup
SmugMug Cloud Backup
Sprout Studio CRM and image backup
New Honda CRV Sport to never let me down
Nissan Merano as backup vehicle
CAA
UBER if I need it

I also require my assistants to bring all of their gear and backup gear.
It would be really great for our energy levels if you did, but it's not mandatory. Providing us with a meal during dinner service allows us to stop when you stop and rebuild our energy so that we can keep going for your reception shenanigans!!
Absolutely! I welcome it often! During family formals, I do ask that you stay behind me so that all eyes are towards my lens, but snap away. Unfortunately, I don't allow friends or family to come along during bride and groom alone photos for privacy purposes but sometimes it can be distracting for the couple to have someone other than me come along.
First, anyone who photographs weddings and anyone who wants to be an associate for me is required to have PRO equipment with dual card slots. It's not if it happens, but when it happens and it will happen where all of a sudden you get an ERROR or a card CORRUPTION happens. I have a minimum of 3 cameras with me on any given day and no less than 10 memory cards with me at all times.

Some photographers may say that's excessive, but boy I'm sure glad I have it when an issues comes up.
The key is to be able to roll with the punches and switch out gear without the wedding couple knowing there was ever an issue to begin with.

This is the main reason I only shoot with dual card slot cameras as an instant backup if a card or camera becomes corrupted.
Another fail safe I highly believe in is using 64gb cards in each camera which will almost always get me through a wedding day without switching out cards. I've heard countless times where photographers misplaced cards because they purchase smaller, less expensive gb cards and misplaced cards when removing them from the camera.

When using large capacity memory cards, the memories never leave my camera until they are ejected and uploaded to an external hard drive when I get home.
This is tough question to answer, but basically my pricing reflects my abilities, my education and my experience photographing 100's of weddings. It's taken me years and years!!
Do you want a photographer with a camera to just take pictures all day?
or
Do you want a photographer who knows what lens to use and when to expect the moments. A photographer experienced in the unplanned and unexpected that is a wedding day.
the one who knows when your dad is going to cry
the one who knows how your mom will react doing up your dress
the one who knows that when you're laughing with your girls is the photo you're going to want.
the photographer who is capable of photographing everything even when your timeline falls apart and you miss bride and groom solo portraits.
You take 3 things away from your wedding day.....
your rings. your husband. your photos.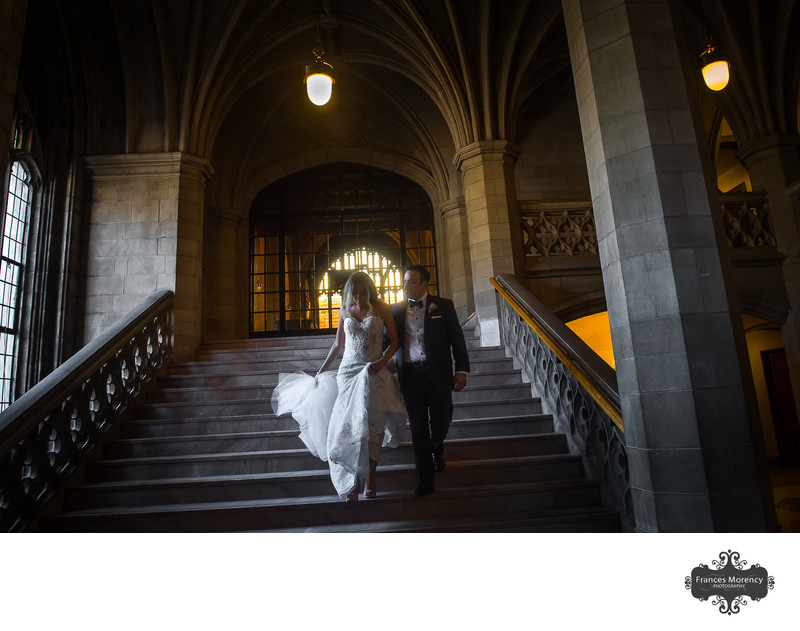 No I don't......here's why. If a photographer needs to go to your site for a visit that would indicate inexperience. A seasoned photographer works with the light they are given. The light on the site visit will be completely different than the light on your wedding day as well as different times of day and seasons. I often do research online to see what locations at your venue are used in portraits and go from there. If I've never been to your venue, I will arrive early and do a thorough walk thru at that time.
We highly recommend a clutter free room! This is crucial for beautiful clean photos. Get a spacious suite or rent a condo from AirBNB for the day (many times a lot cheaper ) If you are planning on getting a hotel room for the wedding night and using it for the bridal preparations, make sure you get a suite. Keep the space with the most light spotless and use the other room for hair makeup and bridesmaids stuff.
hang your dress
hang your veil
put your shoes near the dress
have your rings ready
jewellery ready
heirlooms nearby
invitations ready
flowers should be here too
bridesmaids dresses
**** your mom or bridesmaids need to be READY! dressed/hair/makeup before YOU! ****
They will be helping you into your gown and shoes and should be dressed and ready to be photographed helping you.
In spite of what you have heard; there really is no right or wrong way to do it. We have successfully documented weddings with, or without a first look. However, my experience has shown me that if a couple elects to do a first look, we can usually fit in an extra 45 minutes just for bride & groom portraits. It is your big day and you will choose how you will remember the day! It is about a 50/50 split for my couples. Half of them will choose the more traditional route, and half will opt for first look. I tend to ask the grooms this question. They usually have a strong opinion about seeing the bride walking down the aisle as the first look.
Fall and Winter weddings almost always need a first look as most portraits are taken before the ceremony since it gets dark so early.
*** Family Formals PRIOR TO CEREMONY ***
Here is where the chaos happens. You need to STRESS to immediate family to be in a certain area at the assigned time for family formals. You will not have time to chase people or wait for anyone who is late arriving.
For this reason alone we highly recommend family formals follow the ceremony.
For family formals I like to keep it under 20 minutes. That is usually doable if everybody cooperates and sticks around right after the ceremony. Please communicate this to your DJ or the officiant. They should make an announcement at the end of the ceremony for the bridal party and immediate family to stay for photos. This really helps to move the groupings along and cut the time down to a minimum.
The venue and all the decors, flowers, place settings, are perhaps the most expensive items on your wedding budget. And, I'm sure you have allocated a big chunk of budget on making the reception and ceremony areas to be impeccable. My team will need approximately 15-20 minutes in order to shoot all the details. We are talking about the overall room empty and free of guests and event staff, centre pieces, cake, favours, flowers, dessert table, guest signing table, etc.. We will need the area completely sectioned off from guests so we can get a 'clean' shot of the area. All of my clients appreciate this, because otherwise they would never know what the reception area looks like! Please work with the coordinator to have all the decorations done before start of cocktail hour.
** important ** venues really fight you on this and tend to ignore it.......

The best time for us to eat dinner is when the bride & groom are eating. This is not because we like to eat before everybody else I promise! When you guys are done eating, and are getting up visiting tables, saying hi to guests, I want to make sure my whole team is available. This is also crucial for your venue to be aware of so that they don't seat us in ANOTHER ROOM. This happens more often than not and a lot will get missed if we are away from you eating our dinner. So we typically eat while you are eating and we are done when you guys are finished as well. This will help to achieve a fuller coverage of your wedding reception.
Venues will always try and put your photographers and videographers/DJ in another room or offer vendor meals to your hard working photo teams.
We love special surprises at weddings! Please send us everything you are planning that is not the typical formality, and we will do our absolute best to capture it.
Surprises or additional entertainment will also impede on your timeline. If we are not notified of additional activities additional hours of photography coverage may be needed.
The first dance is so special to capture, but what will make it even better is if YOU CHANGE YOUR ARM POSITIONS throughout the dance. Don't keep you arms around his neck because then I can't see your faces. Start at his neck then slide your arms down his arms, then for the kiss at the end put your hands on his face around the back of his head. If you a planning a choreographed first dance please let your photographers know in advance.
Everyone has yellowing of the teeth.....it's normal. But, add a white dress or a dark suit and yellow teeth stand out a lot more. A week before the wedding day grab a box of Crest White Strips and use them for the week. You will be shocked at the difference it will make in your photos when you both have stunning smiles.
Speeches get ruined by podiums and microphones stands in your faces. REMOVE THE PODIUM and place a free standing microphone at the end of your table.
Make sure to tell your venue about this request.
These tips will help you get the best possible images on your wedding day.
Tell your bridal party to remove sunglasses from their heads, cell phones should be in jacket pockets, and keep hair ties off the wrists.

Advise your DJ's and Bands to set up away from your head table. Especially in small rooms or tented events. DJ's set up their large speakers or table next to the head table and they WILL be in all your photos.