LIUNA Station
THE STATION
Are you looking for a photographer to document your wedding or event at LIUNA Station? I would love to photograph at this amazing venue in Hamilton.
Wedding photos at the front entrance, the stairs, the pillars, the fountain and even the streets are options if the wedding is at Liuna Station.
Photography locations nearby if you want to stay away from your venue while guests arrive is easy in Hamilton. Dundurn Castle, Sam Lawrence Park and Historic Downtown Hamilton are all options for photography locations only minutes away.
This couple chose Dundurn Castle with their wedding crew for all their photos. They received photos with the castle, other buildings on the property, the amazing trees and laneways, the view of the lake and historic feel with wrought iron and stone walls.
The Grand Central
Our Grand Central Ballroom is a historically exquisite banquet hall and has been beautifully restored to its historic beauty.
up to 650 guests for a wedding reception
This immense structure, formerly the concourse, served as the waiting area for many travellers or relatives awaiting new train arrivals
Versace curtains and elegant lighting
Luxurious despite its size, the Grand Central is very warm and inviting.
table rounds or a kings table set up
dance floor
space for martini bars, ice sculptures, chocolate fountains, antipasto bars and buffets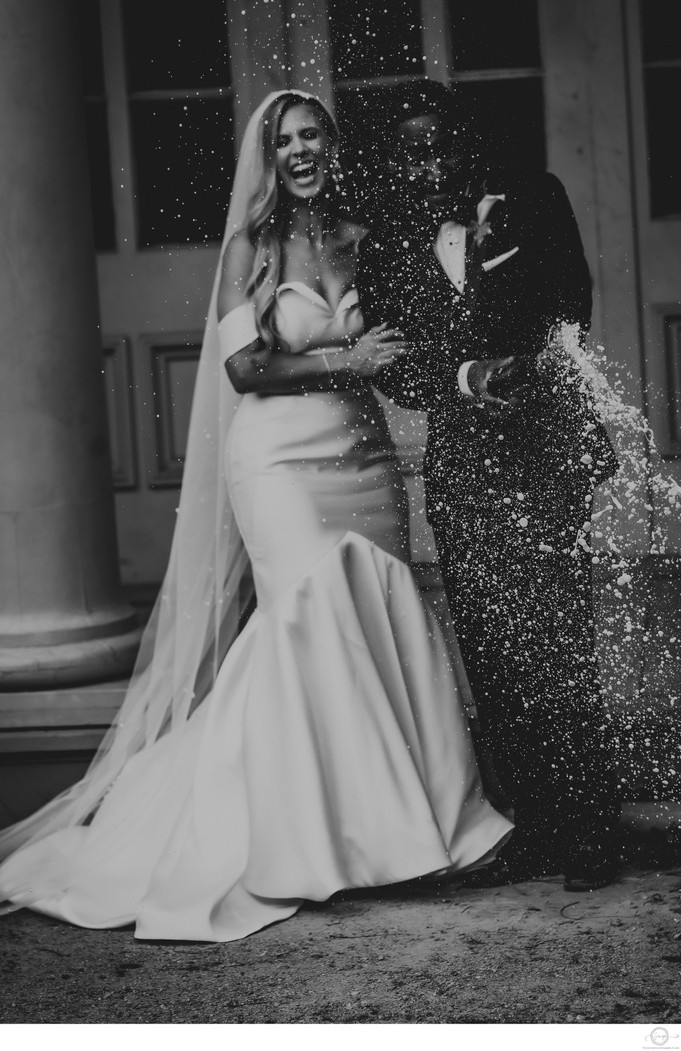 The King George
The newest ballroom is The King George – built at track level where the former rails use to be. Named after the first royal to pass through the station, The King George has the elegance and sophistication of another era.
up to 270 guests
same historical structure as the already popular, Grand Central Ballroom
private entrance and
two exquisite bars with granite counter tops
lobby itself is a luxurious venue
great light and ornate ceilings, the
spacious airiness of this hall is perfect for photography
VIP powder rooms
suites with luxurious chairs and mirrors
access to a fully licensed patio that includes a beautiful cast bronze fountain
The Continental Express
The Continental Express Ballroom is the former restaurant of the original CNR station. It has been restored into a classic ballroom.
up to 150 guests
intimate events ranging from wedding celebrations to bridal showers, baptism, communions, confirmations or corporate events where the more quaint scale of the room allows for more direct engagement
The Grand Lobby
Our distinctive Grand Lobby, complete with original marble columns and an exquisite gold and copper ceiling.
The Grand Lobby showcases neo-classical design and superb craftsmanship
the bar was once an operating newsstand
the coat check was formerly a ticket stand
original Terrazzo flooring from 1929
The Grand Lobby is ideal for cocktail receptions and wedding ceremonies