THE MANOR BY PETER AND PAUL'S
The Manor by Peter and Paul's
As a
wedding photographer
, I love to return to venues over and over again. It builds relationships and trust between vendors.
byPeterandPaul's Hospitality Group has numerous venues and event spaces to choose from for any type of event.
THE VENUES
This extensive event space includes 3 separate spaces. The venue's modern interior and stunning golf course setting is unforgettable. The pond views and lush green spaces will welcome and wow your guests.

The Manor has an extensive outdoor patio ideal for outdoor wedding ceremonies, receptions and evening fireworks displays or that sparkler exit you've been dreaming of for your evening photography.
Photography at The Manor includes forest backdrops, pond reflections, gazebo nuzzles, waterfall wall and ton of green spaces with the most beautiful spot for sunset photos.
PARAMOUNT

BELLAGIO

UNIVERSAL

KORTRIGHT

BLACK CREEK

THE VUE

CLUBHOUSE

EATON HALL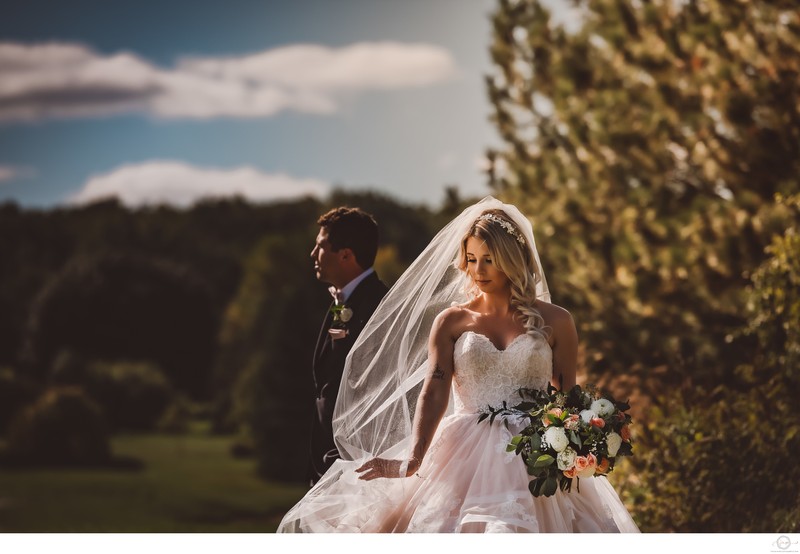 How did you meet?
We met through his cousin that I was friends with. One day we were over at her house watching tv and Andrew came over with his other cousin to visit everyone and we became friends, a few years later I messaged him to see how he was doing and he then asked me on a date.
What do you remember most about your first date?
What I remember most is how nervous I was.
When did you know he was the one?
I knew he was the one after our first date because he lived in Toronto and I lived in Orangeville and he would drive up every day to see me after work even if it was for an hour.
How did you feel the moment he proposed?
Were you surprised by his planning?I felt so excited and happy that he finally proposed after me bugging him for so long haha. I helped pick my ring out so I had a feeling when he was doing it.
Why did you choose this venue?
We chose this venue because it had a very elegant look to it and has the water outside that you can do the ceremony in front of.
If you could use 3 word to describe the theme of your day what would they be?
Elegant, classy, romantic
Memorable moment from your waking up the morning of and getting ready for your day?
The memorable moment was how excited and nervous I was to marry my best friend later that day.
What did you feel and remember from your ceremony?
I felt so in love and happy and remember just being in awe of how handsome my husband looked.
Who and why walked you down the aisle?
I had my father in law and my dad walk me down the aisle. I had my father in law walk me half way because he has been such a big part of my life and only has sons so I wanted him to have the moment too of walking a daughter down the aisle and I had my dad walk me down the rest of the way to give me away.
Comments / Tips about your venue for future couples?
Our venue was amazing definitely would recommend this venue, we got so many compliments and everyone loved the food. The staff went above and beyond to make sure our day was how we wanted it.

Wedding Coordinator:Melissa Cauley
Photography: FMP
Videography: Brian from Q wave productions
The Venue & Catering: The manor in house catering
DJ: S4 Sound production
Hair & Makeup: Dennis LeBuick & Jiyah Ahmad
Florist: Room to bloom
What did you talk about during your first dance together?
We talked about how we felt during the ceremony and then talked about our kids how cute they looked
What did you do together the next day that was memorable?
We went to his nonnas and nonnos for Sunday lunch and enjoyed some delicious pasta and laughed and talked about the wedding reception with his grandparents, aunt, uncle , dad and cousins.
If you could tell engaged couples 3 things not to stress about on the wedding day what would it be?
I would tell people to not stress about seating I feel people stress so much about this and at the end of the day dinner isn't that long and they aren't glued to their seats
Definitely don't stress if small things don't go as planned
just enjoy every minute and moment of your day because it goes by fast !