COFFIN RIDGE VINEYARD AND WINERY
Coffin Ridge Vineyard & Winery
I would love to be your
wedding photographer
at Coffin Ridge Boutique Winery.

Congratulations on your engagement!
Coffin Ridge Boutique Winery is the ideal location for your wedding. The views alone will enhance your ceremony and add to your guest experience. Say your "I do's " overlooking the vineyard and valleys on The Resting Hill followed by charcuterie and cocktails with your guests in the yard. The vineyard property is ideal for all your wedding portraits and therefore alleviates the need to travel to other locations. Host your guests in the ruins with dinner under the night sky and stars.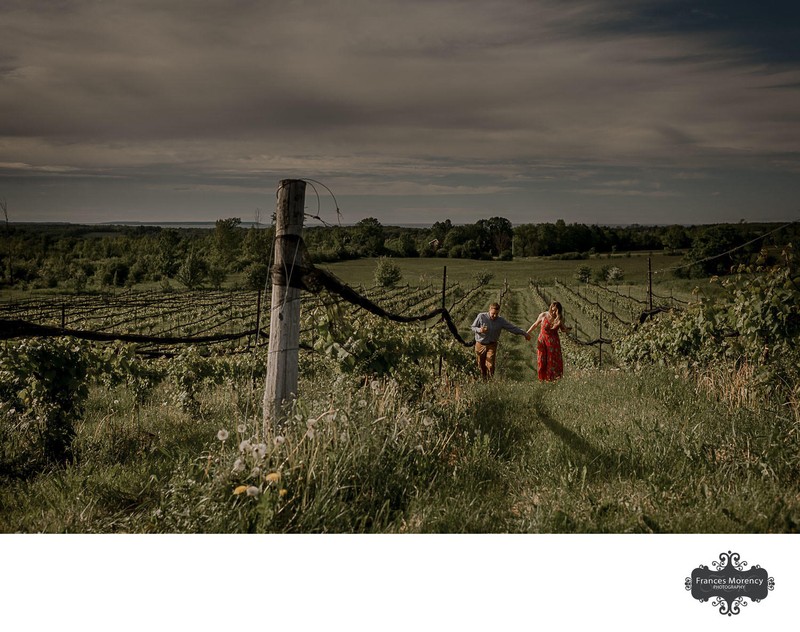 Stay at The Resting Place
While staying at The Resting Place you have access to a gorgeous private and picturesque escape from the city including:
games room
a theatre
a gym
a pool
hot tub
library
various sitting areas overlooking the vineyard and stunning Georgian Bay
Enjoy tranquil evening walks in the vineyard before enjoying time on the patio or in the hot tub underneath a clear moonlit sky. Enjoy the comforts of your room with a bottle of wine then wake up, refreshed, to a breathtaking view of the vineyard and Georgian Bay.
Coffin Ridge Boutique Winery welcomes you to sleep in The Relic's Room, The Widow's Walk or The Widow's Annex.
Also included in your stay
is a complimentary tasting
Vintner's Plate at the winery
In the Area
Along with being within walking distance to the winery, The Resting Place is located just 20 minutes from Owen Sound and 45 minutes from Thornbury and Collingwood.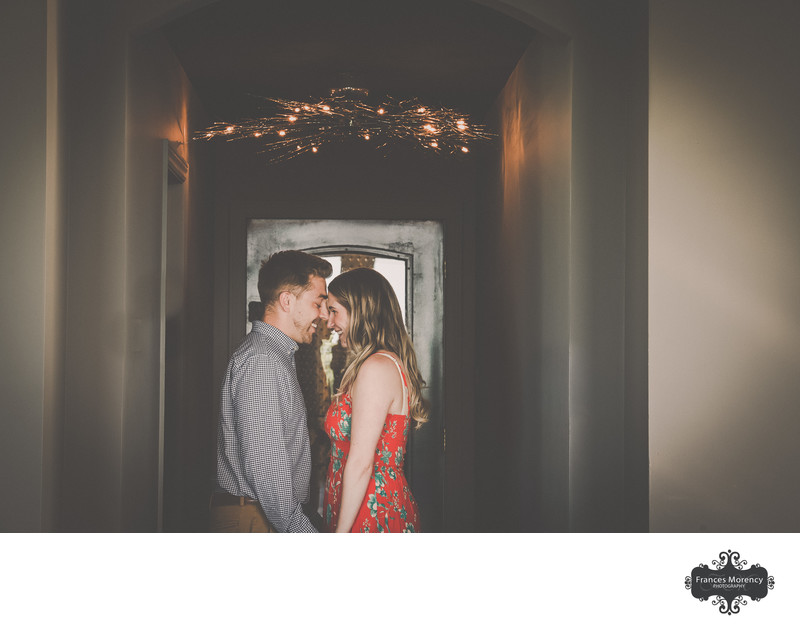 On the Saints and Sinners trail, this is the perfect starting point to visiting all the breweries, wineries, and ciders in the surrounding area.
Or escape into nature by visiting one of the numerous waterfalls, enjoy local cuisine, hike the neighbouring Bruce Trail, or ride along the Tom Thomson trail.
Venue: Coffin Ridge Boutique Winery
Location: 599448 Concession Rd 2 N, Annan, ON N0H 1B0
Highlight Slideshow: coming soon