Graydon Hall Manor Wedding Photographer
As wedding photographers, we have captured many weddings at this Toronto venue and always have a great experience.
Graydon Hall Manor
I've photographed many weddings at this historic garden venue in the middle of the city and love the many ways it can be configured to match the couples style.

A luxury event space worth mentioning and explaining all the different options available for wedding ceremonies and receptions.
The garden is exquisite for wedding ceremonies and I have seen it now in 5 different configurations that all worked beautifully. I have photographed weddings indoors and outdoors, in the spring, summer and fall.
The centrally located venue is easily accessible by all modes of transport for your guests
Garden ceremonies can be featured at the very back of the property with the long anticipated walk to your I DO's and tree-line backdrop.
Garden ceremony can be featured just beyond the stone fountain and feature the stone fountain and manor as your backdrop
Place your guests around the fountain in classic white chiavari chairs and use the stone stairs for the nuptials with garden backdrop
Place your guests around the fountain and get married on the stone staircase with the manor as your backdrop.
A beautiful indoor space is also available with murals, chandelier and window light perfect for jewish ceremonies under the hoopa.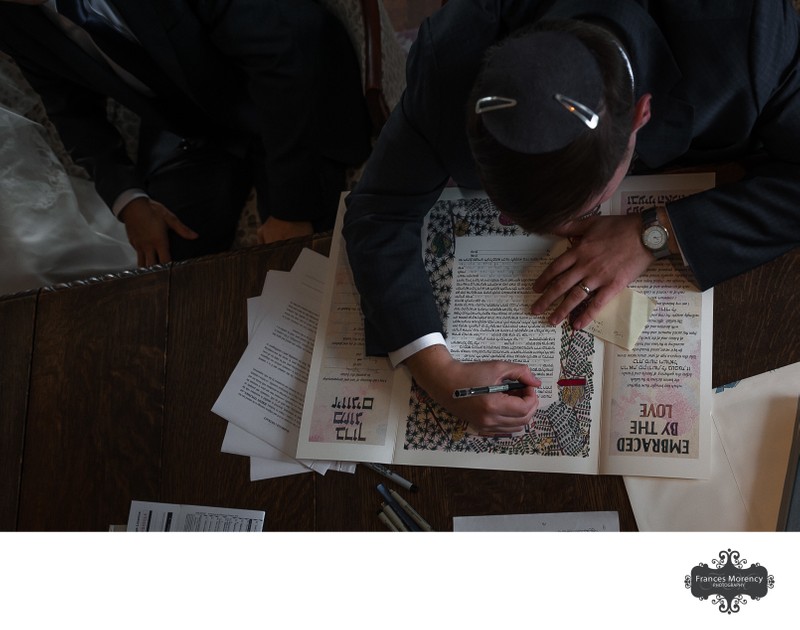 This is definitely a beautiful all-in-one location for your wedding and the getting ready bridal suite is no exception. It's one of my favourite spaces for bridal portraits.
**** I highly recommend hair and makeup with your wedding party be upstairs in the BOARDROOM. The light is beautiful for your makeup and hair team and you'll be able to relax and place all of your belongings in a space where you can relax and not worry about being tidy.
When the bride is ready to put on her gown that is when I recommend heading to the bridal suite. This room is absolutely stunning and worth keeping neat and clutter free for gorgeous getting ready images with your mom or wedding party. I also love to create stunning bride portraits in this room using the mirror, open door, wallpaper and white closet walls.
The front entrance to Graydon Hall Manor is picture worthy in itself and has beautiful light too. This is a great location for privacy from your guests during cocktail hour to grab some portraits.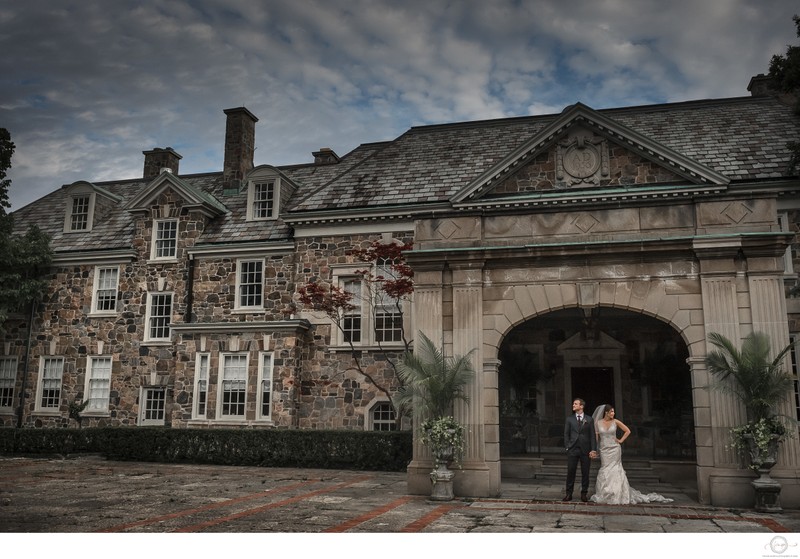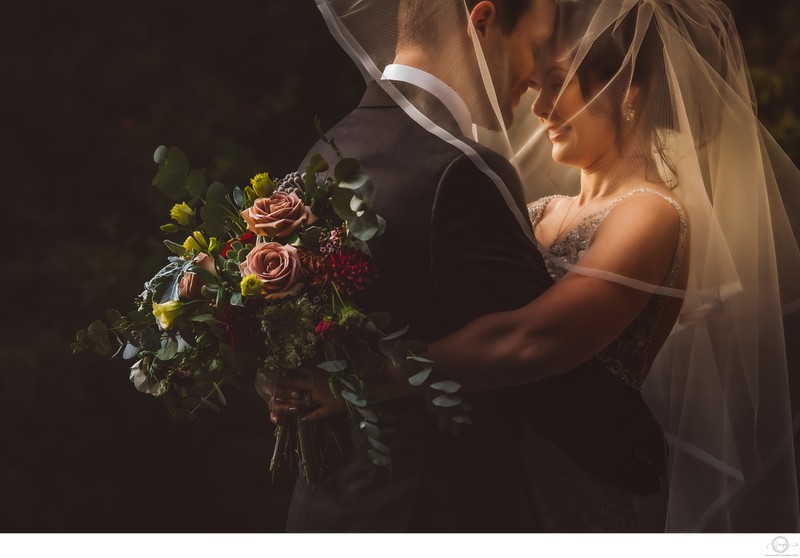 The boys have a great spot too if they are there with you during getting ready. Keep the boys downstairs in their own private area and you'll have no problems not seeing each other until your first look or ceremony. The downstairs bar area is ideal for them to leave all their belongings and get dressed and the den next door has perfect light for the groomsmen photos.
This adorable juliet balcony is ideal for a dress photo, bride groom photo and perfect vantage point for a second photographer to grab ceremony and cocktail hour photos.
Don't even get me started on the most perfect staircase in the city in my opinion. I love the humongous mirror, the window light and the classic banister. I have photographed many brides and grooms walking down and up this staircase and everytime the images are stunning.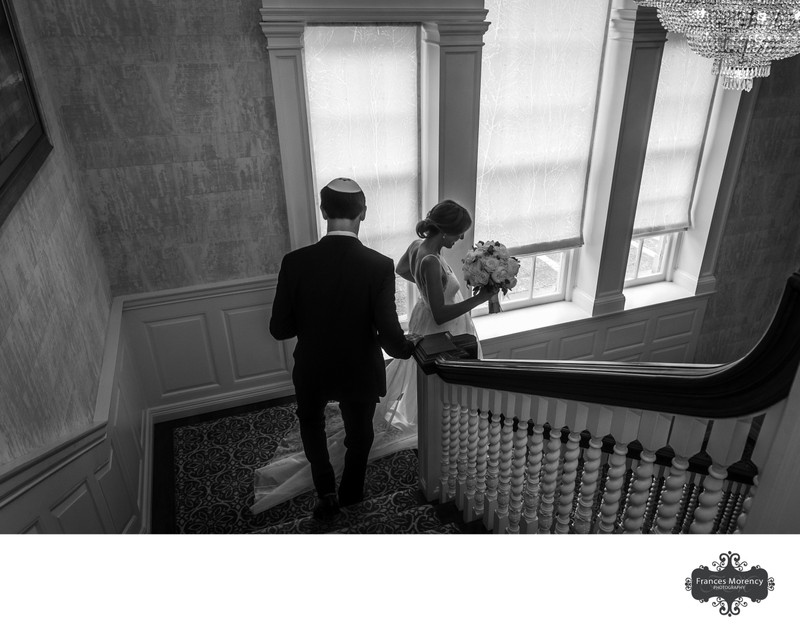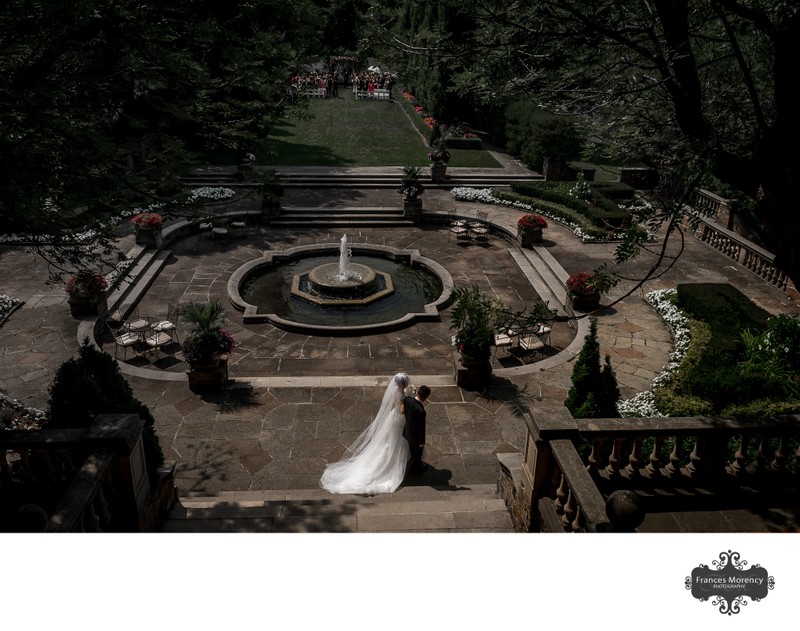 Graydon Hall Manor is a boutique venue, they host sophisticated events with exemplary attention to detail. This luxury venue is available for special events, weddings, corporate affairs and dinner service for 50 - 180 guests or cocktail receptions for up to 300 guests.
For a truly unique experience, consider hosting on the 160 foot long stone terrace. The terrace can be covered with a custom made clear canopy and seats up to 250 guests.