10 Best Barn Wedding Venues in Georgian Bay, Ontario
I have been a wedding photographer at many barn weddings in Ontario and farm properties in the Georgian Bay area are more and more popular.
Here are some of my favourite barn venues for photography where I thoroughly enjoyed the property and the staff.
1. Belcroft Estate & Event Centre
2. Heritage View Barns
3. Sequel Inn & Event Barn
4. Spring Creek Gavel Farm
5. Cambium Farm
6. Holland Marsh Wineries
7. Ivy Ridge Wedding & Events
8. The Bradford Barn
9. Northbrook Farm Weddings
10.Brooklands Farm
BELCROFT ESTATE & EVENT CENTRE
If you're looking for an all-in-one venue then Belcroft Estate is the wedding venue you should check out. There's the drive shed where the groom and his groomsmen can hang out for groom preparations. The wooden outdoor pavilion is ideal for exchanging yours vows and of course the century barn for your reception. You'll love the property for photography including the bridge over the pond, the laneways lined with trees, the fields of wild flowers and the antique cars.

Capacity: 150 guest capacity
Style: Rustic charm or Elegant Affair with Country Touches

Website: www.belcroftestate.com
Email: info@belcroft.ca
Phone: 905-775-3498
HERITAGE VIEW BARNS
SEQUEL INN & EVENT BARN
SPRING CREEK GAVEL FARM
Address: 562 Spring Creek Rd, South Bruce Peninsula, ON N0H 2T0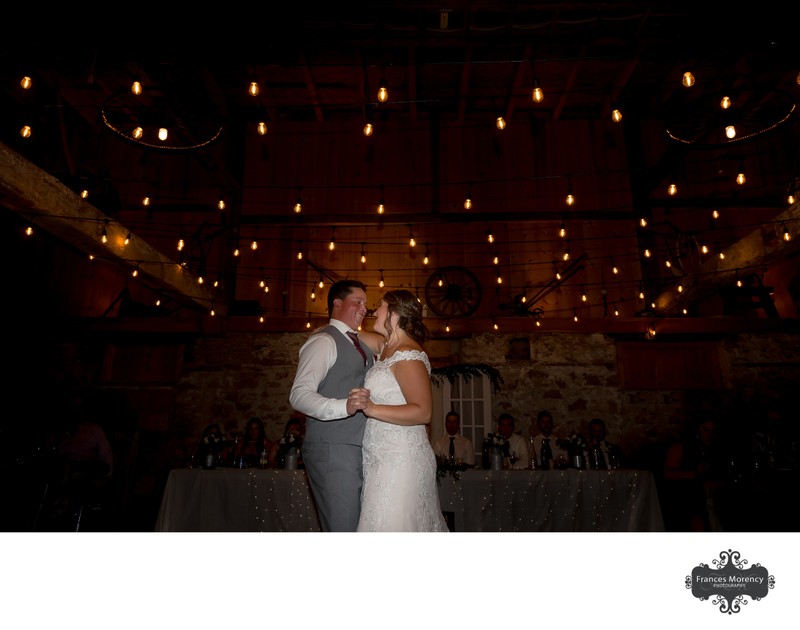 CAMBIUM FARM
One of the most popular barn venues in Ontario, Cambium Farm is an 1873 barn with character originally built with exposed beams and rafters. This Caledon property also has multiple buildings making it great for photo options and they can also serve as areas for ceremony and cocktail receptions. This barn wedding venue has country style bar, farmhouse, the byre and the carriage house.

Capacity: 250 guest capacity.

Website: www.cabiumfarms.com
Email: mail@cambiumfarms.com
Phone: 519-927-9952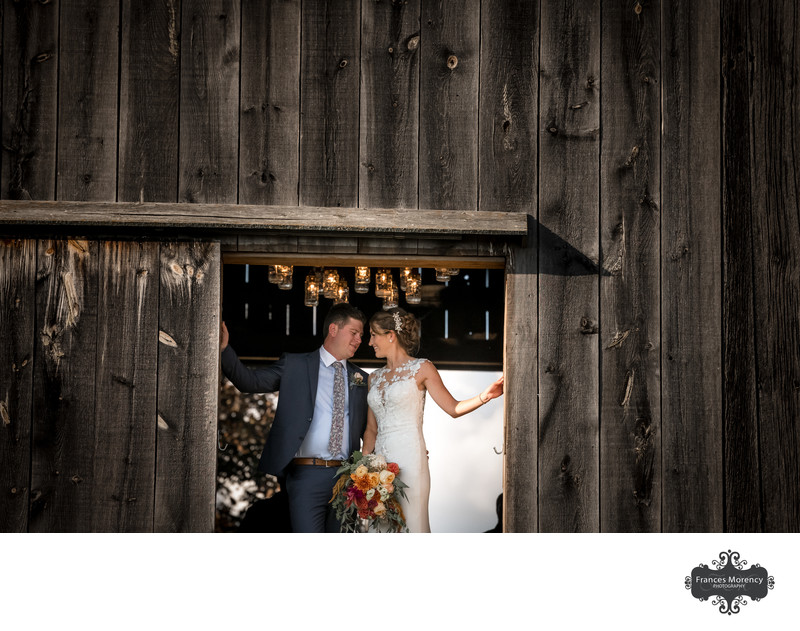 HOLLAND MARSH WINERIES
Holland Marsh Wineries is a beautiful vineyard property with a stunning modern barn ideal for elegant receptions. It's an open concept space with a second floor balcony that overlooks the beautiful vineyard outside and the dance floor below. A gorgeous 22-acre estate is perfect for all your photography needs including a vineyard, a pond, waterfall, carriage and wood burning fireplace with great sunsets.

Capacity: 200 guest capacity

Website: www.hmwineries.ca/weddings
Email: info@hmwineries.ca
Phone: 905-775-4924
IVY RIDGE WEDDINGS AND EVENTS
Refurbishing and modernizing the heritage barn until it turned into an elegant wedding venue with a rustic touch. The barn has vaulted ceilings, hand hewn beams and chandeliers that illuminate stunning pine floors. This barn is not the only feature this property boasts about....... the gazebo with it's wrap-around veranda, gardens, the terrace and the property for all your photography needs.
Capacity: 210 guest capacity only 40 minutes north of the GTA

Website: www.ivyridge.ca/weddings
Email: general@eaglesnestgolf.com
Phone: 905.417.2300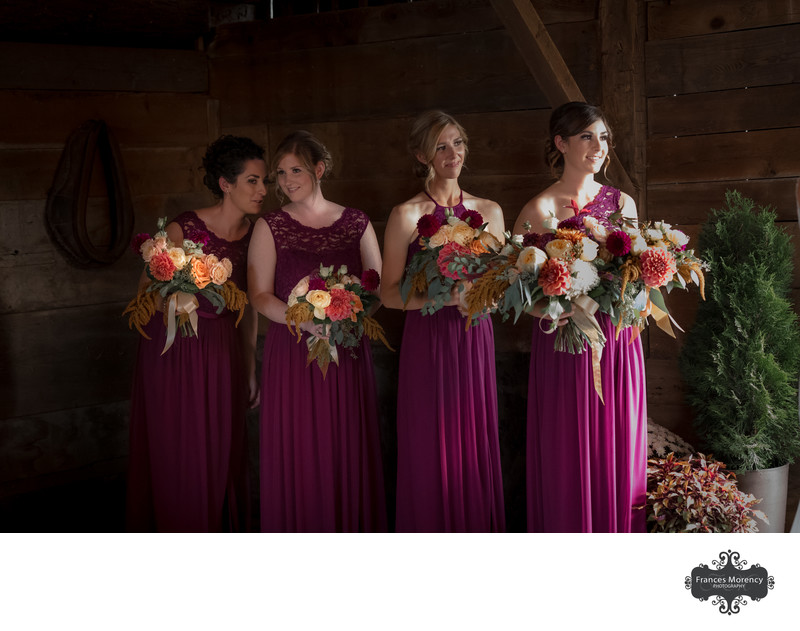 THE BRADFORD BARN
NORTHBROOK FARM WEDDINGS
Northbrook Farm does not have a barn on the property but instead it's a gorgeous 10 acre farm full of rustic charm just outside Orillia, Ontario. They know how to maintain a property with stunning gardens, trees and the famous pond making this a rustic wedding venue. Their large permanent frame tent is so elegant and bright decorated with class including chandeliers and harvest tables seating up to 160 people. This wedding venue includes luxuries like portable washrooms and tent for catering and prep tables. This property also includes an option for a bridal suite for getting ready on the wedding day.
Address: 3952 Fairgrounds Rd, Severn, ON L3V 0Y2
Address: 1375 Butter & Egg Rd, Bracebridge, ON P1L 0J9